Ссылки
The Theodor Heuss Foundation (German site, but the Wikipedia article is probably more informative), named after Germany's first post-war president, is a foundation established to remember the political achievements of Theodor Heuss as an example for social commitment, moral courage and the dedication to fostering democracy. The foundation seeks "to bring attention to something, which has to be done and shaped in our democracy, without being finished" (Carl Friedrich v. Weizs
16 | System & Utilities | http://blogs.fsfe.org/adridg/?p=691 | 10444 |
Anyone living in NYC up for putting together KDE SC 4.4 release shenanigans? It would be around Feb 9th, probably a day or two after, I suppose.
16 | System & Utilities | http://blog.jasondonenfeld.com/254 | 10439 |
Available from
http://poppler.freedesktop.org/poppler-0.13.0.tar.gz

WARNING: This is a unstable release, it is actually 0.14 Alpha release, it should work like any release from the 0.12 branch, but do not blame us if it turns your printer into a broom.

Changes against the 0.12 branch:
core:
* Improvements to Annotation rendering. Bug #23108
* Do not give an error when opening files without pages. Bug #24720
* Try to read streams without Length
* Do not crop the transformation matrix at an arbitrary value. Bug #25763
* Make poppler (optionally) relocatable on Windows
* Use a small object cache in GfxResources to cache GState objects
* Reduce the number of redundant pattern creations in the Cairo outputdev
* Use colToDbl() to avoid rounding error in the Cairo output device
* Fix problems with mask handling in the Cairo output device. Bug #8474
* Use a better scale down implementation in the Cairo output device
* Various optimizations to the Splash output device
* ...read more...
16 | System & Utilities | http://tsdgeos.blogspot.com/2010/01/poppler-0130-released.html | 10438 |
As usual the Barcelona KDE crew is organizing a KDE release party, coincidentaly that weekend i will be in Barcelona since it's my mother's birthday (hi mum!) so i'll also be attending. See you there!
16 | System & Utilities | http://tsdgeos.blogspot.com/2010/01/kde-44-release-party-in-barcelona.html | 10437 |
This scattered series of posts has been about the RDF support I'm working on for KOffice. The ODF document format lets you store RDF/XML data inside the document file, which in turn lets both a human reader and a computer know about things that comprise an office document. You can refer to a person, place, or time and have the computer know what you are saying without having to resort to heuristics.

Having RDF support in document formats means you can send somebody a single file containing exact information about real world events. The RDF can contain details which can be pulled up in the formatting of the text that you see. For example, for a given contact you might know his phone number, home page, normal business location, email address etc. You might only want to see a small fraction of this information at one place in a document, but perhaps for a header you want to know the postal address too. Stylesheets are what I'm working on right now to let that happen.

At the start ...read more...
16 | System & Utilities | http://monkeyiq.blogspot.com/2010/01/koffice-and-rdf-say-it-with-style.html | 10434 |
"Carla Schroder wrote an editorial piece this week on Linux Today entitled Editor's Note: What is User-friendly, Really?. "In it, Carla claims to be "90% satisfied" with KDE3 and "60% satisfied" with KDE SC 4.3. Why? "KDE 4 sacrifices customizability and efficiency for glitz.
16 | System & Utilities | http://www.topix.com/tech/kde/2010/01/gwenview-user-friendly?fromrss=1 | 10431 |
Now everyone is gone, I'm the lone wolf here in San Diego. Still working on a couple of loose ends, including the final article (which is next on my todo, after I've done this blog and done some stuff for Qualcomm as we promised during our meeting).

I knew the esp the first to articles were long and booooring - al talks, little fun. This time I'll do better, I promise.

You can expect an epic tale of hackers risking their lifes to get to the university while the streets were flooded, only to arrive in a place threatened by two dragons and a few too-cute babies. And more flooding. If it wasn't for the good care of Jeff we'd have been without beer, snacks and wifi...

So expect an article tomorrow around this time on the dot.

Meanwhile I'm uploading my final pics to Picasa:

16 | System & Utilities | http://nowwhatthe.blogspot.com/2010/01/last-days-at-camp-kde-2010.html | 10430 |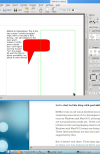 Inge Wallin recently blogged about the portability of KOffice — spurred on, no doubt, by the success of the port to the Nokia n900 and to Haiku. So he listed GNU/Linux, Mac OSX, Windows, FreeBSD (thanks, Inge, for checking), Haiku. That list is missing (Open)Solaris though, which as a UNIX flavor. ought to be a pretty simple target.
Of course, Solaris has been a primary target for OpenOffice for ages, so KOffice is a little late to the game on this particular platform. But I guess that's my fault, since I'm one of the packagers for KDE4 on Solaris, and I hadn't gotten around to it yet. So this weekend I spent a little under two hours hammering together a specfile (RPM-style) for koffice and getting the whole darn thing to build. Screenshot of KWord in action as proof. I tried KPresenter as well, but that crashed on changing the list style, so I didn't think ...read more...
16 | System & Utilities | http://blogs.fsfe.org/adridg/?p=682 | 10429 |
I haven't written a proper tech article since before I (re-)started this blog, so I thought it was high time. Besides, I've been wanting to write this post ever since I read some articles on Google's Chrome OS, around the time right after my old blog vaporized. So there's a couple of buzzwords to hopefully sucker you into clicking the 'more' button and actually reading the article – It's about Google's upcoming Chrome OS and it's implications for the web, the desktop and the browser, as well as why desktop evolution can take an alternative path, exemplified by KDE's budding Project Silk movement.

I'd really like to link to some of the posts I read on Chrome OS as they were really interesting, but I read them around half a year ago and I sadly couldn't find them anymore. Anyway I'm going to start by doing a brief exploration of what Google likely wants to achieve with Chrome OS. Most of you probably already have an idea of what Chrome OS will be like:
16 | System & Utilities | http://yuenhoe.co.cc/blog/2010/01/the-web-the-desktop-and-the-google-between/ | 10428 |
So if you worked with some version control systems for a bit, you've probably heard of a concept called branches. It is quite a simple concept: you can perform several development processes in parallel without them interfering with each other. Most projects use branches for experimental features that could set hell loose and for backporting bugfixes to older releases. Subversion and CVS people usually dislike branches, because they involve lots of uninteresting and painful work that they don't want to do. That is easily explained by the way branches are implemented there.
As you might know, branches in SVN are implemented in a very interesting fashion. They are not, in fact, implemented at all. SVN branch is just a folder, which is created when a branch is started. If you want to merge it back, you need to remember the revision number, when you created the branch, and use that magical number in a complex "svn merge" command. But still, SVN project history remains a straight line.
What's wrong with this way of interpreting the branch concept? ...read more...
16 | System & Utilities | http://hades.name/blog/2010/01/22/git-your-friend-not-foe-vol-2-branches/ | 10427 |
Well folks, Camp KDE is all wrapped up. Hopefully Jeff finds time to upload some videos real-soon-now (TM) for those of you that could not make it to the talks.

Anyway, just wanted to mention a few things that I thought were great and things that could have been better. It's sort of important for me to pay attention to this, since I kept telling people I'd try to host Camp KDE next year in Toronto.

So, the awesome things: Jeff did a great job, considering he almost singlehandedly put this thing together. Jeff is my hero. The training was the highlight of the week for me, and I'm so happy that he arranged that for us. The group that was there brought a positive attitude to the whole event (should I expect anything less from the KDE community, honestly?), even though the weather sucked. I got to pick a few people's brains and feel a little more comfortable with C++ as a result of the week. Whee!

Things that I'd like to improve for ...read more...
16 | System & Utilities | http://troy-at-kde.livejournal.com/25093.html | 10426 |
it's hard to believe it's over already…
Thursday evening, everyone who was left had a proper dinner together in an actual restaurant. :) It took them a while to make a table long enough for us. Oh, and wade was there – I forgot to mention he made a surprise appearance wednesday evening. :)
Friday most people were gone – but me, jos and frank were still around. We discussed kde and the cloud and things over a delicious lunch (there's a little place called.. Rick's? Just one block from the hostel) and (eventually) made our way downtown for some shopping. :) i didn't really mean to buy anything, but I found a few nice things that were on sale.
That evening we ate at Rick's again, and james joined us, and we ran into little william and his family :) jos and frank had fun learning to eat crab legs; I'm sure there are photos somewhere.
Back at the hostel the power was back on downstairs, but off again upstairs. We talked to ...read more...
16 | System & Utilities | http://chani.wordpress.com/2010/01/23/post-campkde/ | 10424 |
After Nokia purchsed Trolltech last year, doubts arose about how Nokia would handle the dual licensing model of Qt, the advanced cross-platform toolkit which lies at the base of the KDE Free software desktop.
16 | System & Utilities | http://www.topix.com/tech/kde/2010/01/death-knell-of-gtk?fromrss=1 | 10425 |
I am pleased to announce my latest mentee, Alberto Villa. Alberto has been a dedicated contributor with the FreeBSD KDE team, and it was finally time to punish him with a ports commit bit.
Martin Wilke will be Alberto's co-mentor in this little adventure!
Congratulations Alberto!
16 | System & Utilities | http://blogs.freebsdish.org/tabthorpe/2010/01/24/new-ports-committer-alberto-villa/ | 10423 |
Carla Schroder wrote an editorial piece this week on Linux Today (a website I enjoy and frequent daily via their RSS feeds) entitled Editor's Note: What is User-friendly, Really?.

In it, Carla claims to be "90% satisfied" with KDE3 and "60% satisfied" with KDE SC 4.3. Why? "KDE 4 sacrifices customizability and efficiency for glitz. [...] There is a trend to dumb Linux down in a fruitless attempt to appeal to Jane and Joe Sixpack. Which is wasted effort, because in doing so computer-savvy users are being ignored and frustrated, and Jane and Joe Sixpack don't care anyway."

What's interesting about this for me is that Gwenview's redesign wasn't to appeal to Jane and Joe Sixpack. It was to take a powerful app with a rather clumsy UI and turn it into a powerful app with a slick UI. Now, I don't know about you, but I like tools that fit my hand when I use them; using tools that fit the tentacles of an octopus might ...read more...
16 | System & Utilities | http://aseigo.blogspot.com/2010/01/gwenview-user-friendly.html | 10422 |
I'm currently working on a important part of Quanta4, Css Language support. The only thing supported for now is code completion for standalone css files:


But that is the most useful feature a Web IDE can have.


Still on my todo list is:

validation (should be easy with the existing parser)
Outline navigation (should be not that hard either)
Support <style> tags and inline styles in html files

A few notes on how I implemented the plugin:

I reused WebKit's flex lexer
then wrote a parser using kdevelop-pg-qt based on WebKits bison grammar. A major difference is that it successfully parses incomplete Css - as it is during writing in the editor.
The code completion parses the file on invocation and goes through the Ast (resulting from the parser) to find the correct type to show.
Then, using an XML file borrowed from Aptana's code assist, the shown completion items are determined.

How to test (feedback is very welcome!)

install kdevelop
install trunk/playground/devtools/kdevelop4-extra-plugins/css
Ruan recently recently ...read more...
16 | System & Utilities | http://nikosams.blogspot.com/2010/01/kdevelopquanta4-css-language-support.html | 10420 |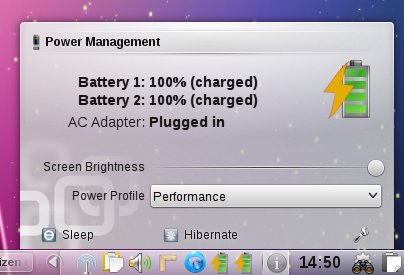 Today, a package was delivered to my house containing an item which I've been missing for a long time, years in fact. A second battery for my laptop. I've been working on various power management solutions in KDE in the past years, and they all had one problem: I couldn't really test if everything worked with more than one battery plugged in. In that area, I always depended on others to help me debugging and fixing problems, not the ideal workflow, so some bugs have gone uncaught in the past.
Not anymore! Now I've got this second battery in the optical drive slot of my dear Thinkpad T60, I can immediately identify problems with displaying the charge rate of more than one battery, and I did. One bug displaying a wrongly formatted translation string in the battery's popup has already bitten the dust, within one hour of delivery of the second battery, I committed a patch to the 4.4 branch and trunk of KDE SC. As far as I can see, ...read more...
16 | System & Utilities | http://vizZzion.org/blog/2010/01/good-news-for-multiple-battery-kde-users/ | 10419 |
I just commited an update to the Gdb Qt pretty printers, they work now for Qt 4.6. (I didn't test 4.5, but most won't work anymore I guess)

The printers need to poke around in private members, that's why they depend on a specific Qt version.

They are still located in the kdevelop svn, instructions on how to enable them see here. (the svn url changed as kdevelop is now in extragear)

Unfortunately my merge request for Qt that would add them directly to Qt got rejected, so it is a bit difficult to support multiple Qt versions - for now 4.6 only is supported. Perhaps in future more people will discover this feature in Gdb and they will get added... You know where to find them.
16 | System & Utilities | http://nikosams.blogspot.com/2010/01/gdb-qt-pretty-printers-updated.html | 10418 |
Last week I was in Berlin, and besides getting some work done, picking up some espresso beans and meeting old friends, I also received a wonderful German cold bug. From my boss Karsten, presumably. We all know that parents of small children are plague-bearers, but his kids are apparently in a different pathogen group than mine — as a result of which I've been pretty much laid-up all week with sniffles, headaches and the like. I can focus for about 2 hours at a time, after which it's back to bed. I don't recall colds hanging around this tenaciously or virulently before; the only good thing I can say about it is that 2 hours is enough time to write blog entries on random legal and licensing topics (and also technical KDE things, but that's coming up).
16 | System & Utilities | http://blogs.fsfe.org/adridg/?p=680 | 10417 |
Two weeks ago I was at the

16 | System & Utilities | http://blog.cornelius-schumacher.de/2010/01/anatomy-of-developer-sprint.html | 10416 |
The list of "Key Quests for 2010" was alphabetical. It was a sensible ordering and it prevented me from having to prioritize them in some linear fashion that could never be definitive anyways: all the points are important, though often in different ways, for different reasons and even with different key audiences. So, alphabetical ordering it was! This meant that WebKit was going to be the last topic, and now here we are. (Honestly, I'm glad I'll be able to get back to more "stream of consciousness, spur of the moment" blogging! :)

The topic of WebKit is not the easiest one. It's had its share of controversy and until recently QtWebKit wasn't really, at least in my opinion, quite up to scratch for production usage outside of fairly simple use cases. With Qt 4.6, which came with improvements across the board and new API for things like DOM access, it has turned a very important corner and makes the topic of "What does KDE want to do with QtWebKit?" ever more pressing.

When it comes to a ...read more...
16 | System & Utilities | http://aseigo.blogspot.com/2010/01/key-quest-webkit.html | 10414 |
User interfaces are the last great Linux problem. What really makes Linux user-friendly-- is it limited options and loads of eye candy? What about functionality, and depths of riches to explore? I've been using KDE 4.3 all day every day for a month now, and I have mixed feelings.
16 | System & Utilities | http://www.topix.com/tech/kde/2010/01/editors-note-what-is-user-friendly-really?fromrss=1 | 10415 |
When I was contemplating the topics for my "Key Quests for 2010" list in December 2009, even before I had decided whether I'd share the list with others, the issue of KDE's web footprint came up pretty quickly in the process. It is very often our first impression for people who would like to get involved or who would like to find out more about us. It is where people go before they know how to (or if they want to) communicate with us directly. It also has been something we've really struggled with improving.

Nobody really "owns" the web sites, which makes it a bit trickier (as it can devolve into a free-for-all), and we haven't historically been very good at integrating web designers and developers into the workflow without a bunch of C++ geeks piling on. ;) So, it's been a struggle.

It would be great if we were able to give the web sites completely over to a web development team and rely on them to consult the people who have been around KDE the ...read more...
16 | System & Utilities | http://aseigo.blogspot.com/2010/01/key-quest-web-presence.html | 10413 |
I have been really lazy to write anything here for quite some time now. I enjoyed the simple life away from the blogocube (it's actually a dodecahedron, but blogododecahedron is a mouthful) but now I'm back.
I've realized that I've made more commits to Kickoff since Tokamak 3 (mostly related to krunner integration) than to Lancelot, which is just plain wrong. So, I decided to change that and do something I was planning for quite some time now – a huge refactoring.
Puck
The first thing I noticed is that the Puck (Plasma UI compiler used in Lancelot) modules are rather outdated and reflect Lancelot widgets from the old liblancelot and not the new liblancelot2 so it got updated. It was rather cool to see that despite that, Puck still worked and didn't break the build.
Puck will eventually (read: when Qt Declarative UI becomes stable and Plasma-integrated) be abandoned and left to rust, but ATM it seems a not so near future.
libLancelot and libLancelot-datamodels
The next ...read more...
16 | System & Utilities | http://ivan.fomentgroup.org/blog/2010/01/22/lancelot-forke/ | 10412 |
In my previous post I showed off a new approach to detecting troubled projects based upon both developers and the artifacts they are responsible for.  As we saw in KMail, there was one contributor who was responsible for the majority of the commits, bu not the artifacts. Modularity in the community gave indication that the code is probably nicely modularised, too.
OK, so is KMail special or do we see this more often. Is trouble, normal? Since I was asked about KOffice, I have now repeated these visualisations for KWord.
So, KWord is strongly dependent upon one particular contributor for the commits. Don't forget there could be many reasons for this (mostly process related), or it might be indicative of a project in trouble. If we look at the artifact modularisation…
… we see that while the community/artifacts appear to be nicely modularised, the principle contributor is not only making the most ...read more...
16 | System & Utilities | http://blogs.fsfe.org/padams/?p=24 | 10411 |
Hi everyone.  Just 4 quick things I wanted to point out to the community regarding various Promo activities.  If you're one of those people lurking about Planet KDE who's been itching to start contributing, here are some ideas for you to get started.
First, not too long ago I made a YouTube video about a use case for Marble, one of our KDE Education applications.  This has now been posted on the official KDE YouTube channel.  Go check it out!  And make sure you check out all the other cool videos there while you're at it.  James Cain (our recent Camp KDE "Be Free" award winner) has done a fabulous job reworking the look of the site and accumulating some new videos lately.  You can even subscribe so that you get an alert when new videos are posted.  Very cool stuff.  However we can always use more videos.  I created mine simply using Kdenlive in less than an evening.  If you think you'd be interested ...read more...
16 | System & Utilities | http://neomantra.org/?p=152 | 10408 |
so last night went well; after the qt training we stayed at the uni. it's still stormy out there, and apparently we missed a flash flood. I got several bugs fixed and backported (screensaver stuff again), so I'm happy. :)
anyways, wednesday was the normal qt training; today is embedded training. not embedded like the n900, but embedded as in framebuffers and really tiny devices. we all got livecds with the embedded environment, and spent some time getting that set up (several people don't have cd drives, others want to run it in a vm, etc…). Then we got to actually run an app in the virtual framebuffer and make a hello-world app (without instructions… but it was basically just a new qt app + the embedded project settings).
after lunch the training continued… and… holy crap it's 7pm. where'd the time go?
and it's the last day, too…. :(
we're off to a restaurant for dinner now (at least I think we are; it's been fast food all week). most people are leaving tomorrow; I'm leaving ...read more...
16 | System & Utilities | http://chani.wordpress.com/2010/01/21/campkde-qt-embedded-training/ | 10407 |
Multiple vulnerabilities were found in kdelibs found which can be exploited by malicious people to 1) make XMLHttpRequests to remote sites 2) cause denial of service ------------------------------------------------------------------------ Pardus Linux Security Advisory 2010-11 security@pardus.org.tr ...
16 | System & Utilities | http://www.topix.com/tech/kde/2010/01/pardus-kdelibs-multiple-vulnerabilities?fromrss=1 | 10406 |
So what is going on in the konv land? Version 1.2.2 will be released soon, which is great enough but I have something even better for you.
Post 1.2.2 we will have DCC Whiteboard!
(imagine the 20th century/fox music: "dadadadaaaa…dadadadaa")


A basic "multiplayer paint" which implements dcc whiteboard, specs can be found here. It won't be in 1.2.2 as it is not ready but, as you can see, it basically works :)
Now to the show-stoppers, the whiteboard specs lack many things to keep the drawing 100% in sync.
For example it is impossible to keep the size of the image in sync, it has no real size, but how can you save an image without a size? I ended up resizing the image as needed but with a limit to 2048×2048 pixel, for the sake of all broken gfx drivers. And now imagine one side uses floodfill with a different image size than the other, the result will be different. I *could* implement a ...read more...
16 | System & Utilities | http://buscher.zxq.net/2010/01/konversation-%e2%80%93-introducing-dcc-whiteboard/ | 10404 |
Of course not. At the turn of the 20th century everybody was saying that photography killed painting. And later cinema killed theatre, and television killed cinema. The last technological revolution, the digital one, killed the business of the record companies. And this time, it may be finally true...

MIDI is about making music, and making music is about musical instruments. After all, a business that remains still alive is the musical instruments industry. Not all the musical instruments sold around the world are bought by professional musicians. Most of the market are aficionados and hobbyists. Everybody would like, in one or another point of the life, to become a musician, or learn to play a musical instrument. Well, this is the place of the MIDI software in the desktop ecosystem. It is not about passively listening music, but using tools to inspect, interact, learn, modify, understand music. That may explain how VMPK had more than 5000 downloads from SourceForge last month. Even when it is not able to play songs by ...read more...
16 | System & Utilities | http://midi-clorianos.blogspot.com/2010/01/mp3-killed-midi.html | 10402 |
Ссылки