Ссылки
KDE4: It hurt, but did it work? Last month's release of the KDE 4.4 desktop environment restored the faith of many after what has been something of a roller coaster two years.
16 | System & Utilities | http://www.topix.com/tech/kde/2010/04/reply-to-comment?fromrss=1 | 11155 |
As every first Saturday of the month, on April 3rd we will have the usual bugday at #gentoo-bugs (freenode). This is a good opportunity for the users to contribute to their favorite distro. Sebastian Ping started a long discussion in gentoo-dev mailing list which resulted in creating a nice Bugday flag in bugzilla. You can see his blog post for additional info on this.
As far KDE/Qt is concerned, so far I marked several KDE bugs as bugday candidates, and I'm going to mark even more tomorrow, and also do the same thing with Qt bugs. For KDE, most of them are old bugs that may not affect current releases, so what we want from you is to try to reproduce with recent KDE installations and leave a comment in the bug. This is mostly a reply to the usual question: "I'm not a developer, how can I help?". Of course, patches are always welcome. Since the list is long, I'm willing to coordinate with users until Wednesday (which will make it an extended bugday ...read more...
16 | System & Utilities | http://blog.tampakrap.gr/gentoo-bugday-saturday-3rd-april/#utm_source=feed | 11154 |
So all this jumble of talk on Apple's latest gadget-child has been buzzing around the fringes of my consciousness for a good while now without me stopping to pay attention and actually seeing what all the hype is about. After all, I was (and still am) pretty convinced that I am simply not going to get an iPad. And then today, feeling somewhat unable to work, I decided out of curiosity to finally bring up Mr Job's little keynote in which he introduced the iPad, and gave it a watch-over.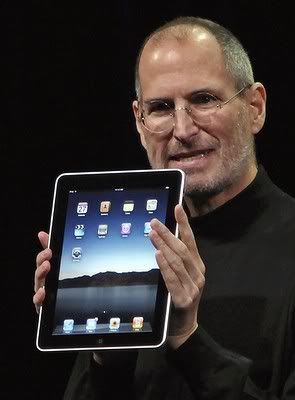 And damn, I gotta say. Apple really has this one nailed.

It sounds ridiculous at first, at least to me it did. Why in blazes would I want to lug around something so awkwardly and awfully huge (compared to a regular mobile device) that doesn't pack half the power I get with a regular laptop? However, watching that video, I realized for the first time how much I had overestimated the girth of the thing from all the front-view photos I've seen. The ...read more...
16 | System & Utilities | http://yuenhoe.co.cc/blog/2010/04/holy-imo-apple-did-the-ipad-right/ | 11152 |
This is not an April Fool's joke. KMid is running in Mac OSX, native:



I've developed KMid's Mac native support using Fink, that includes KDE SC 4.4.1

By the way, there are fresh news at Fink web site: "Effective 1 May 2010, we are going to cease work on our Mac efforts, and switch to development for the iPad, iPhone...". Oh, wait! today is April 1st...

Now seriously. You need: Xcode 3.1.4, that provides GCC 4.2
And some dependencies from Fink: kdelibs4-mac-dev, kde4-buildenv, cmake. These packages require some other dependencies.
Recommended: bundle-kde4-mac. This set is very large, and includes everything for a complete KDE environment.

KMid doesn't use Phonon. The native Mac OSX backend uses CoreMIDI and CoreAudio, and the Apple DLS soft synth enabled by default. Everything is included in OSX. Receipt:

1. Get the sources from the repository:
$ svn co svn://anonsvn.kde.org/home/kde/trunk/extragear/multimedia/kmid/

2. Prepare the build environment:
...read more...
16 | System & Utilities | http://midi-clorianos.blogspot.com/2010/04/kmid-in-mac-osx.html | 11148 |
the openSUSE distribution is the perfect base for specialized projects focusing on a certain area of application. Today, I am happy to announce the start of the openSUSE Beego project and ask you to join in and help to bring it to a success, because we rely on your support and enthusiasm.
What is openSUSE Beego about? Beego is the perfect customized linux distribution for beekeepers who want to manage their bees on a by today never unreached level. With openSUSE Beego we focus on key features like KHive, the management software for the beeyard, the bluetooth based Weightwatch to monitor the hive weigt and of course GHoney, which takes its users to a new level of honey blending by the latest Computer Aided Honey Blending Technology (CAHBT). The latest release of Queen on Rails, a web based bee queen marking and scheduling software is preinstalled and -configured.
All that relies on a perfectly customized kernel to meet the tough requirements of beekeeping. With solid real time capabilities the Beego kernel is able to process all ...read more...
16 | System & Utilities | http://lizards.opensuse.org/2010/04/01/announce-opensuse-beego/ | 11146 |
Work with Userbase is progressing nicely. I wrote some suggestions based on user feedback and my own opinions, and a few days ago there was a small discussion about the future of Userbase on IRC.
However, this post isn't about Userbase – I hope I'll find some time to summarize the plans for the wiki here in a few days. Today I want to share another tip that I've found and need to remember to add to Userbase: Borderless Maximized Windows.
This option is very useful for devices with small screens, such as netbooks, to give slightly more space to your applications. If enabled, the window border will hide automatically when you maximize a window (and vice versa when unmaximized).
If I remember correctly, this feature was introduced in KDE Software Compilation 4.5 for the Plasma Netbook workspace, where it's enabled by default. Here's a short screencast demonstration (what, not an animated GIF!?):
Note that I used double click to maximize the windows. This is configurable in System Settings
16 | System & Utilities | http://hanschen.org/2010/04/01/hide-window-border-for-maximized-windows/ | 11137 |
Firstly, a gentle reminder that the deadline for the Akademy CfP is looming. If you have something to talk about and you think it might be of interest to KDE, submit! Next, we have made a last-minute decision to, once again, include lightning talks in Akademy. If you have a topic to talk about, but only want to talk for 7 minutes, then these talks are for you! Submission process is exactly the same as with normal talks.
Now I am not normally in the business of promising "jam tomorrow", but I am promising pretty pictures. The run of visualisations for KDE SVN modules in March will be automagically processed overnight. All images related to KDE PIM development will be blogged about in the coming week. Anyone who asked for specific results to be mailed to them will receive them within the week as well.
16 | System & Utilities | http://blogs.fsfe.org/padams/?p=91 | 11135 |
All submissions for the

Plasma Javascript Jam

must be sent in by midnight tonight UTC to javascriptjam at kde dot org!



We've already received a number of submissions over the last week and one lucky developer will be walking away with a shiny new N900 of their own as a result! Submissions will be published on the 2nd, voting by the community (20% of the final score!) will start (hopefully) on the 3rd (I will post details when that happens) and winners will be announced on the 9th. Exciting times! :)
16 | System & Utilities | http://aseigo.blogspot.com/2010/03/javascript-jam-submission-deadline.html | 11133 |
I currently have to create slides for a lecture. Since my Professor uses PowerPoint there are not many options how to create those slides. So far I have 40+ slides done with OpenOffice.org Impress. And OOo completely fails to impress. I have seldomly seen an application getting more in my way of working. Probably the biggest issue is performance. Waiting several seconds for the UI to become active again between every few actions is just ....
On Monday I did a few slides for a talk with vim-latexsuite + LaTeX beamer. What a joy.
I just have no hope of converting my Prof. to LaTeX beamer. Conversion to OOo Impress would surely be possible, but not with such a non-performing program.
I just tried the latest KPresenter. But it shows completely different slides than OOo, especially the eps graphics and custom animations are a killer. And I expect that I won't have much success in collaboration with a ...read more...
16 | System & Utilities | http://vir.homelinux.org/blog/archives/138-Rant-OpenOffice.org-Impress-headaches.html | 11132 |
Today, March 31st, is Document Freedom Day. It's a day in which we (for some fuzzy meaning of "we", but including at least Free Software developers) stress the importance of Open document formats. Those are formats which are documented as an Open Standard, which is to say that their syntax and semantics are both described in a fashion that is available to the public and well understood. Plain text is such a format, and it works well for certain kinds of unstructured documents — stories, essays, etc. Well, assuming you know what character encoding is used and that the hardware encoding is understood as well. If you want a little more structure, then something like LaTeX can get you markup and layout and whatnot. However, LaTeX can be a terrible mess and understanding just what a given document does can't really be decided except by running LaTeX over it and waiting for output.
A really Open document format has a standards document attached to it, one that defines ...read more...
16 | System & Utilities | http://blogs.fsfe.org/adridg/?p=771 | 11131 |
If you didn't glean it from my call for icons, then here's what you missed: systemsettings needs reorganizing and some better icons.
Dario Andres and Ben Cooksley have a proposal up on TechBase that goes reasonably in-depth to explore a better organization of systemsettings. Today, I spent time with a friend of mine who isn't a power user, but an 'average' KDE user. I sat down with her over the period of a few hours and came up with some interesting notes while I asked her to do various tasks, comment on why she thought certain things would be in places, and generally go through every icon in the 4.4 systemsettings layout.
The way I went through things was I asked her to perform some task, and I asked questions to explain her thoughts when she seemed confused, made a quick decision, or the wrong choice. Here's what we came up with, roughly translated from my notes:
Task: Change the screensaver
Her first move was to jump to the appearance icon and ...read more...
16 | System & Utilities | http://wm161.net/2010/03/31/systemsettings-reorganization-part-ii/ | 11128 |
"The KDE developers have released version 4.4.2 of the KDE Software Compilation , the latest bug fix release for the popular Linux desktop.
16 | System & Utilities | http://www.topix.com/tech/kde/2010/03/kde-sc-4-4-2-arrives-with-various-bug-fixes?fromrss=1 | 11125 |
I just need to get this out quickly:
We were aware that KDevelop's CMake support was slow. Too slow actually. It was profiled months ago and after a quick look that turned up QRegExp, it was discarded in fear of having to rewrite the whole parser properly, without using QRegExp. Which btw. is still a good idea of course.
But well, today I felt like I should do some more tinkering. I mean I managed to optimize KDevelop's Cpp support recently (parsing Boost's huge generated template headers, like e.g. vector200.hpp is now 30% faster). I managed to make KGraphViewer usable for huge callgraphs I produce in Massif Visualizer. So how hard could it be to make KDevelop's CMake at least /a bit/ faster, he?
Yeah well an hour later and two commits later, I managed to find and fix two bottlenecks. Both where related to QRegExp. Neither was the actual parser, instead it was the part that evaluated CMake files, esp. the STRING(...) function. So even if we'd used a proper parser generator, this would still ...read more...
16 | System & Utilities | http://milianw.de/blog/profiling-rocks-kdevelop-cmake-support-now-20x-faster | 11123 |
Well this was my own wish list to have normal Tab Bar in Kate.
And finally I wrote a Tab Bar Plugin – Tabify (this is for now mostly will changed it to TabBar Extension in svn later)
This is how it looks
Here is the patch and this is the "Tar" for the folder.
enjoy
16 | System & Utilities | http://thezeroth.net/2010/03/30/kde-kate-tabify-plugin/ | 11119 |
From my previous post about jsanim (javascript animations) where I explained the motivations about the idea, I'm writing to report the current status.
I got stuck while trying to create an instance of a javascript class from C++ side in QScriptEngine, but I was helped by khansen (you rock man!).
Being able to create an instance got to address an important issue in the first PoC: run more than 1 animation. Now each animation type will have a javascript class, where its instance will point to the animation target widget and hold the animation parameters. This design has some advantages:
uses a single QScriptEngine object (implemented as a singleton);
can run multiple animations;
multiple animations can access the same widget;
is more OOP oriented (the animation loop will call a method on the javascript class);
How fast (or slow…) is it to use QScriptEngine to animate a widget's properties? What about a video?
Notes: it has 8 QGraphicsWidgets, 24 animation objects (zoom, fade, rotate), running in the Nokia N5800.
What is next is ...read more...
16 | System & Utilities | http://savago.wordpress.com/2010/03/30/jsanim-current-status/ | 11116 |
Dear all digiKam fans and users!
digiKam team is proud to announce Kipi-plugins 1.2.0 !
kipi-plugins tarball can be downloaded from SourceForge at this url
Kipi-plugins will be also available for Windows. Precompiled packages can be donwloaded with KDE-Windows installer. See KDE-Windows project for details.
See below the list of new features and bugs-fix coming with this release:
NEW FEATURES:
16 | System & Utilities | http://www.digikam.org/drupal/node/512 | 11113 |
First: There are several tools called svn2git: this is about the svn2git of KDE up on Gitorious.
So you're about to convert a larger SVN repository to Git, say 15,000 revisions. You check out the latest revision, run some find command or fire up a file browser to get a better view of file hierarchy in there. Then it strikes you:
What if the layout didn't look like that all the time?
Are there any sub projects hidden in there that you want to ignore or extract to a separate repository?
You may end up using "svn ls" or something peeping in here and there not being really sure until you've seen it all. What a nightmare.
When converting the repository of Gentoo's Portage I wrote a simple tool in Python to do that work for me in automated fashion: I called it svneverever.
It runs through all history collecting additions of directories. In the end it presents a tree of all ...read more...


16 | System & Utilities | http://blog.hartwork.org/?p=763 | 11109 |
While commenting on one of the application drafts to work on UPnP (MediaServer) support for Amarok I wondered why this proposal is mainly about support for Amarok and not the whole of KDE Platform based programs, especially as the solution is considered to be done basically as a kio-slave. To be honest, I don't use Amarok (because I only seldomly listen to music, rather make myself some… uhm, noise), but still I would like to be able to access the content on UPnP MediaServer devices from Dragon Player, Kaffeine or Gwenview. And Okteta

Same is true for other protocols only Amarok supports. Why no DAAP (from a Firefly Media Server of course) access from Kaffeine, too? Well, there once (KDE3) was a DAAP kio-slave which, besides not being ported, seems to have been dropped due to the latest, unknown protocol version (this proprietary restrict system called iTunes should not be supported anyway). But the simple list-stat-get kio-slaves have the problem that they do not expose all of the data which ...read more...
16 | System & Utilities | http://frinring.wordpress.com/2010/03/30/gsoc-ideas-i-dream-somebody-would-do/ | 11108 |
KAlarm lets you schedule personal messages to display, audio files to play, commands to execute, or emails to send.
16 | System & Utilities | http://www.topix.com/tech/kde/2010/03/kalarm-2-5-0?fromrss=1 | 11104 |
Nothing happened in Palapeli land since the 1.0 release together with KDE SC 4.4. The wishlist was slowly growing, but today I've started to implement some smaller items on the todolist. The big ones (GHNS integration, puzzle piles and rotateable pieces) are still left, but now I present you the first new features that will appear in Palapeli 1.1 (KDE SC 4.5):
This screenshot shows two closed wishlist items: Instead of a background texture, one can now also select a solid color. Also, the puzzle name is displayed in the window title. (The code is a one-liner, which I unfortunately forgot to add before the 4.4 feature freeze.)
It is now possible to select multiple pieces at once, either by holding Ctrl and clicking on the pieces, or by dragging a rubberband around the pieces. All pieces will then be moved at once when you drag one of them. ...read more...
16 | System & Utilities | http://majewsky.wordpress.com/2010/03/29/palapeli-visual-changelog-for-today/ | 11103 |
Just a quick reminder to send in your talk and workshop proposals for Akademy 2010. The deadline is April 23rd. The next two people to send in a proposal will get cookies (yes the real kind) in Finland. So go and check the call for papers, write your proposal, send it in and then see you in Tampere
16 | System & Utilities | http://blog.lydiapintscher.de/2010/03/28/talks-talks-talks-and-workshops/ | 11094 |
First of all, I need to apologize for not doing this earlier – I was rather busy lately.
The other problem is that "remember the milk" plasmoid is ruining/spoiling me. Until I started using it, I somehow found the time to do stuff in order not to forget what I need to do. This way, when I have a reminder, I can postpone most of the items in it indefinitely.
So, without a further ado, I present the first public release of the fantastic, greatest and uber-awesome brand-new (and did I say fantastic and awesome?) plasma theme named ASCII (it is awesome… and fantastic… and unique… and gorgeous… and uniquely fantastic… and awesome…):
http://kde-look.org/content/show.php?content=122261
16 | System & Utilities | http://ivan.fomentgroup.org/blog/2010/03/28/ascii-plasma-theme/ | 11091 |
As you heard before, I'm doing military service and it's some kind of non-profit job right now :-/
Recently I've noticed that i have to do some jobs to earn money. But this way will take most of my free time, and there couldn't be time to do My favorite job, i.e. working on Choqok and Blogilo.
Some days ago, An idea came in my mind, I discussed with some close friends about if this idea could work, and now I want to talk with you about it.
The idea is some kind of sponsoring Choqok development by it's users:
There are so many features we can implement! from new microblog services (like friendfeed) to additional useful automatic tasks (like translation of dents/tweets)
We define some kind of minimum donation requirement to implement one special feature/idea.
And then users who want to have that feature sooner, and like to participate in its development, will decide to donate some amount of donation required to implement it(Whatever that is important to them)! And then, ...read more...
16 | System & Utilities | http://momeny.wordpress.com/2010/03/28/an-idea-to-speed-up-choqok-development/ | 11089 |
Since some people have asked me for the pdf , aulausp it is.
caution, it's in portuguese.
16 | System & Utilities | http://liveblue.wordpress.com/2010/03/27/usp-classes-material/ | 11088 |
As you may have followed, I compiled my KDE in a virtual machine , described an example how it goes and even compared compile times in a mini-benchmark . I stopped using a virtual machine later because VirtualBox only gives you one virtual CPU, QEmu as well, and VMware Server only two.
16 | System & Utilities | http://www.topix.com/tech/kde/2010/03/kompiling-in-a-virtual-machine-made-fast?fromrss=1 | 11086 |
Last weeks, a couple of things happened in the KDE sysadmin area, just some small updates:
Eike Hein, Ingo Malchow and Jeff Mitchell are now part of the sysadmin team too. Account creation was already fast, and with the addition of these folks, it has become even faster. All day-to-day business, should be quick and painless now.
We hang around at #kde-sysadmin on irc, so if you want to talk to us, feel free to hop in, although we often will request creating a sysadmin bugreport, so that there is an archive.
The l10n-server has been replaced by new hardware and a new hosting location. Mainly known as 'scripty' by most of you.
The SVN-server has been replaced by new hardware. It was a difficult move which was pending for a while. In the end Dirk was forced to move to the new server due to hosting difficulties on very short notice.
anonsvn has become more reliable as we have a new anonsvn mirror. This now means we don't get into trouble as soon as one is down.
...read more...


16 | System & Utilities | http://www.omat.nl/2010/03/27/sysadmin-quickies/ | 11084 |
On Wednesday and Thursday a delegation from KDE represented our Kool Desktop Environment at OpenExpo in Berne, Switzerland.
16 | System & Utilities | http://www.topix.com/tech/kde/2010/03/kde-at-openexpo-2010?fromrss=1 | 11082 |
In order to commemorate this important day today, I thought I'd give credit to someone who has just had an anniversary a few days ago: the Qt open repository. I put together this family album for the important moments in this 1 year and 3 days.
March 23, 2009: The repository is born
You were born in a chilly morning, with 30607 files and 3135 directories. You weighed only 150 MB and you had two branches (4.5 and master).
Your older brother, qt-history (who was 15 years, 5 months, 19 days old) was very proud of you.
May 11, 2009: You found a home and a family to take care of you
The Gitorious family welcomed you with open arms. From this day on, you had a permanent identity and address, http://qt.gitorious.org/qt/qt.
Your cousins qt-jambi and qt-creator joined you in this new family, ...read more...
16 | System & Utilities | http://labs.trolltech.com/blogs/2010/03/27/happy-birthday-mr-repository/ | 11081 |
Today was my last day at AviBit Gmbh where I have been working for almost nine years now.
Starting with development of internal tools, becoming maintainer of some of the companies main components and finally designing and supervising implementation of a versatile client framework for our surveillance products.
What a ride
Nine years of Qt development for multiple platforms (mainly Linux though), on a KDE powered desktop using my personal favorite editor Kate.
Nine years seeing Linux grow on both servers and workstations in an industry (air traffic control solutions) which has been using proprietary Unix on server and Windows on workstations (though some competitors also have workstation offerings Unix like systems).
It has always been interesting to see how using Qt can give a new player like AviBit a significant advantage in public tenders by reducing time to implement features (lots of code sharing between clients and servers) and by being able to deliver on the customer's platform of choice (or by being able to deliver on the previous suppliers ...read more...
16 | System & Utilities | http://www.kdedevelopers.org/node/4191 | 11079 |
Ссылки