Ссылки
Hi!

I just released Akunambol 0.1, a KDE application to sync your Akonadi data with a SyncML server. You want to use Akunambol to have a full backup of your contacts and calendar, and why not, synchronize and share your address book (and calendar) between your mobile, your iPod touch, your Google account and your KDE desktop. Read more to know how to do that.
Akunambol has been built using the Funambol C++ SDK, as part of their code sniper program. I announced it yesterday on their mailing list, but I think that it deserves also a blog post, since it may be of interest for the KDE community. This is the first release aimed at first adapters; however in my testing it resulted to be very stable for the few things it does. There shouldn't be any data losses, but a backup is as always advised.
If you want to check out the code, please beware that it still kills kittens here and there. For now this is ...read more...
16 | System & Utilities | http://feedproxy.google.com/~r/ruphy/~3/XKz-hrvsPa4/75 | 11196 |
The IRCC is now taking applications for a number of new operator positions in the following channels: #ubuntu #kubuntu and #ubuntu-offtopic. The particular area of need is for people with availability between the times of 12am to 7am UTC.
So if you're active on our IRC channels and you are available in the specified times (or at least part of them), and if you've been aching to help, you should consider applying for membership! You might get your chance if
You are great at resolving conflicts
You are very patient. Superhuman nerve control is a basic IRC operator feature
You can take criticism
You are happy ...read more...


16 | System & Utilities | http://jussi01.com/?p=77 | 11194 |
In my ongoing quest to get a Grantlee release out the door, I recently imported the KRichTextBuilders from kdepimlibs and renamed them Grantlee::RichTextBuilders.
I wrote those classes in 2008 but they were never used yet, and their headers were never installed. The reason for that is mainly that I was not happy with the API. The intention of the builders classes was to make it easier to create "cleaner" html from a QTextDocument that what is returned from QTextDocument::toHtml().
Users seem to have a lot of complaints about it taking more space than it needs to, but on a more relevant level, the toHtml call returns a html document complete with metadata such as a element which needs to be removed if data from multiple QTextDocuments is to be combined into one with an external theme, as is the case with KJots.
Up to now the way KJots has done that is to have an aggregation QTextDocument and do something like

foreach( QTextDocument *page, book )
aggregationDocument->insertHtml( page.toHtml() );

There is some ...read more...
16 | System & Utilities | http://steveire.wordpress.com/2010/04/05/grantleerichtextbuilders/ | 11190 |
Baltasar Ortega of kdeblog fame will talk about KDE SC 4.4 at iParty 11, that will be held in Castell
16 | System & Utilities | http://tsdgeos.blogspot.com/2010/04/kde-sc-44-talk-at-iparty-11.html | 11189 |
Last week, when I added rubberband selection to Palapeli, I sacrificed the "Clicking with left mouse button moves viewport" option because it conflicts with the rubberband. Knowing that more mouse actions are yet to be added, I needed a scalable solution. I found inspiration in Plasma's ContainmentActions:
The idea for Palapeli: Separate the triggers (mouse buttons or mouse wheel orientations, and keyboard modifiers) from the actions (e.g. move piece, zoom viewport, resize scene). This was essentially what I have implemented over the last two days. This is not visible because there is no nice configuration interface such as the one shown above yet, but you can already change the hard-coded triggers in src/engine/interactormanager.cpp.
The only problem with this new approach is that I have to bypass QGraphicsView's mouse event handlers nearly completely.
Besides that, I have greatly improved the speed of puzzle loading, and the rendering performance for big puzzles. When pieces snap together, their pixmaps are combined into one, so only ...read more...
16 | System & Utilities | http://majewsky.wordpress.com/2010/04/05/when-qgraphicsview-is-not-flexible-enough/ | 11187 |
The fine people at Canonical are experts at keeping Ubuntu in the news, and keeping a lot of buzz alive.
16 | System & Utilities | http://www.topix.com/tech/kde/2010/04/editors-note-there-is-more-to-linux-than-ubuntu?fromrss=1 | 11188 |
I guess a simple proxy server should have been an example in Qt Network module. What I mean of course a real proxy server based on Qt, not about using a proxy server via QNetworkProxy class. After all, there are other more complex examples like the torrent client and Google suggest (yeah, blame me for the latter). As a matter of fact, there are e.g. a gazillion proxy servers written in Python.
Look no more. I posted an example in the X2 repository, under the directory network/webproxy. The code is written for clarity and not for performance. In fact, fancy error handling is even omitted (minimalism rulez!). There is no support for pipelining, or in-memory cache, or per-connection thread, or even secure connection via https. I leave them as exercises for the curious readers.
If we focus on things which work, here they are: ...read more...
16 | System & Utilities | http://ariya.blogspot.com/2010/04/simple-http-proxy-server-in-100-lines.html | 11180 |
I'm currently trying to convince (and hopefully succeeding) Daniel Burrows to co-mentor a Qt frontend for aptitude.
But for that a student is needed. http://wiki.debian.org/SummerOfCode2010/Aptitude-Qt for first draft of project.
http://wiki.debian.org/gsoc for information about GSoC and debian
and #debian-soc on irc.debian.org if you prefer that communication media.
16 | System & Utilities | http://pusling.com/blog/?p=155 | 11179 |
The student application deadline for Google Summer of Code 2010 is near: So if you plan to submit an application for a Marble project then it needs to arrive no later than April 9, 19:00 UTC.
I have just added a few more ideas to the idea page: OpenDesktop.org support and Panorama support. So now in total there are five Marble ideas listed on our idea page:
Of course this isn't the limit, so if you come up with another great idea don't hesitate to apply for it.
In other news we've just created a Marble Facebook Group for all users of Marble and Facebook.
Join us! Join the Marble Community!
16 | System & Utilities | http://www.kdedevelopers.org/node/4194 | 11178 |
It seemed so simple. I went to Kubuntu.org and downloaded and installed the update yesterday afternoon, no problem! This morning, KpackageKit informed me that I had over 1000 updates, and since I was busy with Alsachat, I decided to just let it go, although I was a bit apprehensive about the power situation. We had a wind advisory going on, and I know that disconnecting during updates is a very bad idea. With about 30 minutes to go, however, KpackageKit crashed! When I tried to use the console (as I should have in the first place), I couldn't because KpackageKit had crashed, and not cleanly quit. If I had been thinking clearly, I would have used the command killall kpackagekit, but I thought it was named "kpackageit" -- and didn't look it up. So I restarted, and got a kernel panic!

I didn't panic, though -- I attempted to start in safe mode, without success. Then I selected the next oldest kernel, and dropped down to the command level. However, I was unable to successfully ...read more...
16 | System & Utilities | http://linuxgrandma.blogspot.com/2010/04/installing-lucid-beta-adventure-story.html | 11176 |
This is just a mixed back of info I've picked up along the way on how to develop with relative ease on KDE applications/libraries without totally trashing your system provided versions.
As a packager, it's important for me to be able to test the packages I produce so having a system that is solely running the latest and greatest upstream versions is not desirable. In order to do this I don't maintain two separate installations (that's too complicated and too much effort), rather I build all the upstream stuff into it's own prefix and then run it from there. It's totally separate from my system binaries (and shouldn't ever need root). Cleaning up is as simple as an rm -rf.So when you have a fresh checkout (git clone or svn checkout) of the code in question, I typically run the following:
[colin@jimmy kdemultimedia4]$ mkdir build
[colin@jimmy kdemultimedia4]$ cd build
[colin@jimmy build]$ kdecmake ..
[colin@jimmy build]$ make install
Nothing too magic there... but what is this strange "kdecmake" command? Well it's a simple little script I wrote to handle the ...read more...
16 | System & Utilities | http://colin.guthr.ie/2010/04/how-to-develop-on-kde-amarok-without-trashing-your-system/ | 11172 |
Lately we have made some really nice progress on the Multimedia front, and I thought it would be nice to keep our users a bit up-to-date with all the latest buzz.
16 | System & Utilities | http://www.topix.com/tech/kde/2010/04/rapid-progress-in-kde-multimedia?fromrss=1 | 11174 |
In the spirit of our recent celebration of Ada Lovelace day, Google and the NLUUG announce the Google Diversity Travel and Conference Grant. Female system administrators who would like to participate in the NLUUG System Administration spring conference should apply!

The NLUUG usually sets up very high quality conferences, so if you would like to learn more about the profession of system administration, it's certainly worth checking out~ even if you're male ;-)
16 | System & Utilities | http://nowwhatthe.blogspot.com/2010/04/diversity-grant.html | 11170 |
So in my last post I had mentioned some of the issues that have been encountered with KPixmapCache, and that I was working on a separate implementation.
Based on the fact that the underlying code is easily made more general purpose I've gone ahead and went down that path. With that in mind, the current code I have is available from a branch of kdelibs that I've made a few hours ago, called kdelibs-shareddatacache, available from /branches/work. This branch adds a class called KSharedDataCache, adds a KImageCache which operates on top of KSharedDataCache, and updates Plasma::Theme and KIconLoader to both use KSharedDataCache.
I don't have time to go over the implementation details (I'll try to do so this week if I get time though) but I will throw out the following:
My port of KIconLoader was so much of a hack that the original KIconCache is still there! It's just not being used for icons. I think the Plasma::Theme work is a little cleaner but probably could be better handled itself.
Changing the icons requires a separate patch to ...read more...


16 | System & Utilities | http://www.purinchu.net/wp/2010/04/03/kshareddatacache/ | 11167 |
As a wrote a view weeks ago I am searching a notebook for my wife to run KDE SC 4.4 on Linux on it. Now we decided that it would be a netbook.


Why am I telling you that. I am still unhappy with the small market share Linux has and want to point to some points I recognized during my way to find my product.

Steps if I wanted a netbook without preference for an operating system:

Check some netbooks at a netbook test or discussion site of your choice.
Check the hardware in a store of your choice.
Buy the netbook and have fun try to use it.
Steps if I want a KDE netbook:

Check some netbooks at a netbook test or discussion site of your choice.
Spend hours to search the web if there are known issues with hardware compatibility.
Oh yes, there are known problems. But the sites were last updated one year ago. Perhaps the problem is solved by now? Keep on searching!
Check one or many of the hardware compatibility sites of major distros.
Find out, ...read more...


16 | System & Utilities | http://ungethym.blogspot.com/2010/04/finding-knetbook-part-ii.html | 11162 |
KDE4: It hurt, but did it work? Last month's release of the KDE 4.4 desktop environment restored the faith of many after what has been something of a roller coaster two years.
16 | System & Utilities | http://www.topix.com/tech/kde/2010/04/reply-to-comment?fromrss=1 | 11155 |
As every first Saturday of the month, on April 3rd we will have the usual bugday at #gentoo-bugs (freenode). This is a good opportunity for the users to contribute to their favorite distro. Sebastian Ping started a long discussion in gentoo-dev mailing list which resulted in creating a nice Bugday flag in bugzilla. You can see his blog post for additional info on this.
As far KDE/Qt is concerned, so far I marked several KDE bugs as bugday candidates, and I'm going to mark even more tomorrow, and also do the same thing with Qt bugs. For KDE, most of them are old bugs that may not affect current releases, so what we want from you is to try to reproduce with recent KDE installations and leave a comment in the bug. This is mostly a reply to the usual question: "I'm not a developer, how can I help?". Of course, patches are always welcome. Since the list is long, I'm willing to coordinate with users until Wednesday (which will make it an extended bugday ...read more...
16 | System & Utilities | http://blog.tampakrap.gr/gentoo-bugday-saturday-3rd-april/#utm_source=feed | 11154 |
So all this jumble of talk on Apple's latest gadget-child has been buzzing around the fringes of my consciousness for a good while now without me stopping to pay attention and actually seeing what all the hype is about. After all, I was (and still am) pretty convinced that I am simply not going to get an iPad. And then today, feeling somewhat unable to work, I decided out of curiosity to finally bring up Mr Job's little keynote in which he introduced the iPad, and gave it a watch-over.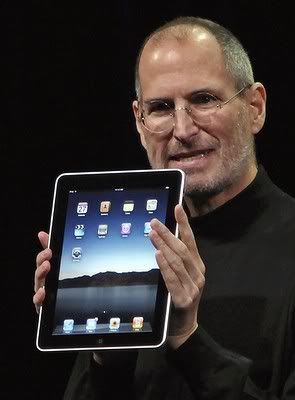 And damn, I gotta say. Apple really has this one nailed.

It sounds ridiculous at first, at least to me it did. Why in blazes would I want to lug around something so awkwardly and awfully huge (compared to a regular mobile device) that doesn't pack half the power I get with a regular laptop? However, watching that video, I realized for the first time how much I had overestimated the girth of the thing from all the front-view photos I've seen. The ...read more...
16 | System & Utilities | http://yuenhoe.co.cc/blog/2010/04/holy-imo-apple-did-the-ipad-right/ | 11152 |
This is not an April Fool's joke. KMid is running in Mac OSX, native:



I've developed KMid's Mac native support using Fink, that includes KDE SC 4.4.1

By the way, there are fresh news at Fink web site: "Effective 1 May 2010, we are going to cease work on our Mac efforts, and switch to development for the iPad, iPhone...". Oh, wait! today is April 1st...

Now seriously. You need: Xcode 3.1.4, that provides GCC 4.2
And some dependencies from Fink: kdelibs4-mac-dev, kde4-buildenv, cmake. These packages require some other dependencies.
Recommended: bundle-kde4-mac. This set is very large, and includes everything for a complete KDE environment.

KMid doesn't use Phonon. The native Mac OSX backend uses CoreMIDI and CoreAudio, and the Apple DLS soft synth enabled by default. Everything is included in OSX. Receipt:

1. Get the sources from the repository:
$ svn co svn://anonsvn.kde.org/home/kde/trunk/extragear/multimedia/kmid/

2. Prepare the build environment:
...read more...
16 | System & Utilities | http://midi-clorianos.blogspot.com/2010/04/kmid-in-mac-osx.html | 11148 |
the openSUSE distribution is the perfect base for specialized projects focusing on a certain area of application. Today, I am happy to announce the start of the openSUSE Beego project and ask you to join in and help to bring it to a success, because we rely on your support and enthusiasm.
What is openSUSE Beego about? Beego is the perfect customized linux distribution for beekeepers who want to manage their bees on a by today never unreached level. With openSUSE Beego we focus on key features like KHive, the management software for the beeyard, the bluetooth based Weightwatch to monitor the hive weigt and of course GHoney, which takes its users to a new level of honey blending by the latest Computer Aided Honey Blending Technology (CAHBT). The latest release of Queen on Rails, a web based bee queen marking and scheduling software is preinstalled and -configured.
All that relies on a perfectly customized kernel to meet the tough requirements of beekeeping. With solid real time capabilities the Beego kernel is able to process all ...read more...
16 | System & Utilities | http://lizards.opensuse.org/2010/04/01/announce-opensuse-beego/ | 11146 |
Work with Userbase is progressing nicely. I wrote some suggestions based on user feedback and my own opinions, and a few days ago there was a small discussion about the future of Userbase on IRC.
However, this post isn't about Userbase – I hope I'll find some time to summarize the plans for the wiki here in a few days. Today I want to share another tip that I've found and need to remember to add to Userbase: Borderless Maximized Windows.
This option is very useful for devices with small screens, such as netbooks, to give slightly more space to your applications. If enabled, the window border will hide automatically when you maximize a window (and vice versa when unmaximized).
If I remember correctly, this feature was introduced in KDE Software Compilation 4.5 for the Plasma Netbook workspace, where it's enabled by default. Here's a short screencast demonstration (what, not an animated GIF!?):
Note that I used double click to maximize the windows. This is configurable in System Settings
16 | System & Utilities | http://hanschen.org/2010/04/01/hide-window-border-for-maximized-windows/ | 11137 |
Firstly, a gentle reminder that the deadline for the Akademy CfP is looming. If you have something to talk about and you think it might be of interest to KDE, submit! Next, we have made a last-minute decision to, once again, include lightning talks in Akademy. If you have a topic to talk about, but only want to talk for 7 minutes, then these talks are for you! Submission process is exactly the same as with normal talks.
Now I am not normally in the business of promising "jam tomorrow", but I am promising pretty pictures. The run of visualisations for KDE SVN modules in March will be automagically processed overnight. All images related to KDE PIM development will be blogged about in the coming week. Anyone who asked for specific results to be mailed to them will receive them within the week as well.
16 | System & Utilities | http://blogs.fsfe.org/padams/?p=91 | 11135 |
All submissions for the

Plasma Javascript Jam

must be sent in by midnight tonight UTC to javascriptjam at kde dot org!



We've already received a number of submissions over the last week and one lucky developer will be walking away with a shiny new N900 of their own as a result! Submissions will be published on the 2nd, voting by the community (20% of the final score!) will start (hopefully) on the 3rd (I will post details when that happens) and winners will be announced on the 9th. Exciting times! :)
16 | System & Utilities | http://aseigo.blogspot.com/2010/03/javascript-jam-submission-deadline.html | 11133 |
I currently have to create slides for a lecture. Since my Professor uses PowerPoint there are not many options how to create those slides. So far I have 40+ slides done with OpenOffice.org Impress. And OOo completely fails to impress. I have seldomly seen an application getting more in my way of working. Probably the biggest issue is performance. Waiting several seconds for the UI to become active again between every few actions is just ....
On Monday I did a few slides for a talk with vim-latexsuite + LaTeX beamer. What a joy.
I just have no hope of converting my Prof. to LaTeX beamer. Conversion to OOo Impress would surely be possible, but not with such a non-performing program.
I just tried the latest KPresenter. But it shows completely different slides than OOo, especially the eps graphics and custom animations are a killer. And I expect that I won't have much success in collaboration with a ...read more...
16 | System & Utilities | http://vir.homelinux.org/blog/archives/138-Rant-OpenOffice.org-Impress-headaches.html | 11132 |
Today, March 31st, is Document Freedom Day. It's a day in which we (for some fuzzy meaning of "we", but including at least Free Software developers) stress the importance of Open document formats. Those are formats which are documented as an Open Standard, which is to say that their syntax and semantics are both described in a fashion that is available to the public and well understood. Plain text is such a format, and it works well for certain kinds of unstructured documents — stories, essays, etc. Well, assuming you know what character encoding is used and that the hardware encoding is understood as well. If you want a little more structure, then something like LaTeX can get you markup and layout and whatnot. However, LaTeX can be a terrible mess and understanding just what a given document does can't really be decided except by running LaTeX over it and waiting for output.
A really Open document format has a standards document attached to it, one that defines ...read more...
16 | System & Utilities | http://blogs.fsfe.org/adridg/?p=771 | 11131 |
If you didn't glean it from my call for icons, then here's what you missed: systemsettings needs reorganizing and some better icons.
Dario Andres and Ben Cooksley have a proposal up on TechBase that goes reasonably in-depth to explore a better organization of systemsettings. Today, I spent time with a friend of mine who isn't a power user, but an 'average' KDE user. I sat down with her over the period of a few hours and came up with some interesting notes while I asked her to do various tasks, comment on why she thought certain things would be in places, and generally go through every icon in the 4.4 systemsettings layout.
The way I went through things was I asked her to perform some task, and I asked questions to explain her thoughts when she seemed confused, made a quick decision, or the wrong choice. Here's what we came up with, roughly translated from my notes:
Task: Change the screensaver
Her first move was to jump to the appearance icon and ...read more...
16 | System & Utilities | http://wm161.net/2010/03/31/systemsettings-reorganization-part-ii/ | 11128 |
"The KDE developers have released version 4.4.2 of the KDE Software Compilation , the latest bug fix release for the popular Linux desktop.
16 | System & Utilities | http://www.topix.com/tech/kde/2010/03/kde-sc-4-4-2-arrives-with-various-bug-fixes?fromrss=1 | 11125 |
I just need to get this out quickly:
We were aware that KDevelop's CMake support was slow. Too slow actually. It was profiled months ago and after a quick look that turned up QRegExp, it was discarded in fear of having to rewrite the whole parser properly, without using QRegExp. Which btw. is still a good idea of course.
But well, today I felt like I should do some more tinkering. I mean I managed to optimize KDevelop's Cpp support recently (parsing Boost's huge generated template headers, like e.g. vector200.hpp is now 30% faster). I managed to make KGraphViewer usable for huge callgraphs I produce in Massif Visualizer. So how hard could it be to make KDevelop's CMake at least /a bit/ faster, he?
Yeah well an hour later and two commits later, I managed to find and fix two bottlenecks. Both where related to QRegExp. Neither was the actual parser, instead it was the part that evaluated CMake files, esp. the STRING(...) function. So even if we'd used a proper parser generator, this would still ...read more...
16 | System & Utilities | http://milianw.de/blog/profiling-rocks-kdevelop-cmake-support-now-20x-faster | 11123 |
Ссылки