Ссылки
We know that many Qt users want controls styled with a native look-and-feel. But offering that on platforms with no public styling API, is hard. A classic approach is to take snapshots of the native controls, tweak them, and use them as foreground or background in our own controls. Which is somewhat OK for static appearances. But when animations and transitions are involved, static pixmaps will only take you half the way. And since an OS can change style from one update to the next, taking snapshots runtime is risky. Using pre-grabbed snapshots is also something we don't do because of legal considerations.
Since December last year, the controls team has been researching a bit small scale on a new project to offer controls with true native look-and-feel. The aim is to do the alternative to the above standing, and explore how feasible it would be to wrap actual native controls into a cross platform Qt API. Such ideas is nothing new of course, and have been discussed many times, at least internally. One of the problems is that different platforms can ...read more...
Following the recent addition of easy DBus service snapping in the snap binary bundle format, I am happy to say that we now have some of our KDE Applications in the Ubuntu 16.04 Snap Store.
To use them you need to first manually install the kde-frameworks-5 snap. Once you have it installed you can install the applications. Currently we have available:
The Ubuntu 16.04 software center comes with Snap store support built in, so you can simply search for the application and should find a snap version for installation. As we are still working on stabilizing Snap support ...read more...
Quite a while ago already I wrote a launcher menu widget named Simple Menu . It's using the same backend I wrote for our bundled launchers, and it's a little bit like Application Dashboard scaled down into a small floating window, plus nifty horizontal pagination.
Qt has provided support for state machine based development since introduction of Qt State Machine Framework in Qt 4.6. With the new functionality introduced in Qt 5.8 and Qt Creator 4.2 state machine based development is now easier than ever before.
Qt 5.8 introduces fully supported Qt SCXML module that makes it easy to integrate SCXML based state machines into Qt. Previously SCXML has been imported to Qt from external tools, which is still possible. Now Qt Creator 4.2 introduces a new experimental visual state chart editor that allows creation and modification of state charts directly with Qt Creator IDE. Together with the new editor and other improvements in Qt Creator, state machine based development can be done completely within Qt Creator.
Here is a short screen cast that shows these new features in action. For demonstration purposes, the simple state machine driven example application with Qt Quick user interface Traffic Light is being recreated from scratch.
Note that the the editor is still experimental with Qt Creator 4.2 and the plugin is not loaded by default. Turn ...read more...
A new wonderful era for the Calligra Suite has begun with the release of version 3.0.
We have chosen to cut back on the number of applications. Krita has left us to be independent and although it was emotional it was also done with complete support from both sides. We are saying goodbye to Author, which never differentiated itself from Words. We also removed Brainstorm the purpose of which will be better fitted by a new application (nothing planned from our side). Flow and Stage has gone in this release but we intend to bring them back in the future.
What's New?
The 3.x series is built on top of KDE frameworks 5 and Qt5 which in and of itself doesn't bring much new but it ensures that we stay current. It took a lot of effort which means we haven't made many other new features.
KDE Applications 16.12 was released a month ago, and, since then, users have submitted bugs and feature requests through the usual channels, and KDE Applications 16.12.1 is here to fix over 40 of them, in particular a data loss bug in the iCal resource. Several of the bundled KDE applications shipped with the KDE Applications software suite received new versions as well, with bugfixes or various improvements.
Plasma is nearing a new release and with 5.9 coming shortly we have the question of should we switch Neon to use Wayland by default for the Developer Unstable edition. To evaluate it I updated the Plasma Wayland ISO and found it pleasingly functional on VirtualBox.  Time to install this setup on my real hardware and see what breaks.
...read more...
While the first public preview of the Kirigami UI framework hit the streets at the beginning of August 2016, and reached the 1.1 milestone two months later, at the end of September, it looks like the Beta of the major 2.0 release is ready for developers interesting in test driving it to produce convergent UIs.
So, 2016 has been a great year to me. Interesting in many aspects, but most has turned out to be for the better. I've gotten to know a bunch of awesome new people, I spoken about open source, Qt and Linux in Europe and USA, I've helped hosting an open source conference in Gothenburg, I've learned so much more professionally and as a person, and I've really enjoyed myself the whole time.
2016 was the year that…
… myself and Jürgen where Qt Champions for our work with the qmlbook. It feels really great getting recognition for this work. I really want to take QML Book further – during 2016 both myself and Jürgen have been too busy to do a good job improving and extending the text.
… I had to opportunity to visit the Americas (Oregon and California) for the first time in my life. Felt really nice having been on another continent. Now it is only Africa and Australia left on the list :-)
...read more...
Full description=Konqueror is the KDE file manager, browser, and viewing application. It is part of the kdebase distribution, so resources and download information for Konqueror can also be found on the KDE Web site .
Ok the icon set's are not new, but they were started as gnome icon set's and now they fit's perfect the KDE desktop. So remove breeze-icons and install the two awesome icon set's
both icon set's are available with system settings -> Icons -> Get new Theme. The icon sets are well maintained and the designers are very welcome in help and KDE support. Thanks a lot. Don't forget to vote in the store.
I know breeze icon awesome but we have users with different taste so eat what you like not what you get. If somebody know an awesome icon theme and need kde support, let me know, I'm always happy if I can help. For the not monochrome icon theme fans I'm working on elementary-kde icon extension and I hope I can review oxygen.
...read more...
I think it's important that the Fedora KDE / Spins Community speak out about how Fedora treats KDE and other spins. Given Fedora is about to have FESCo election, now is the perfect time to get community feedback on what candidates think.
Have you ever wanted a combination of Arch Linux and KDE but always seemed to get stumped at the Arch Linux portion of the combination? If that's you, your days of being left out in the Arch Linux/KDE cold are over. Why? Bluestar Linux.
We're delighted all the QtCon talks have now been released, thanks to the hard work of the folks at KDE.
Many KDABians attended QtCon and contributed to the unique new Qt event we co-created in Berlin, the summer of 2016, along with Qt Contributors, KDE Akademi, VideoLan and FSFE.
KDAB was Gold sponsor at QtCon along with The Qt Company and ran a training day before the event that showed our commitment to supporting not just Qt at the leading edge but also C++, OpenGL, CMake and more, at a fraction of the usual cost.
But our contribution to the program was the most notable. We contributed 11 talks, participated in the program committee and arranged the program, the overall quality of which speaks for itself.
The event itself was free, and enabled by a wide range of sponsors in addition to KDAB and The Qt Company.
Google and bluesystems at Silver, basyskom, BMW Group, froglogic, Intel and e-Gits at Bronze and openSUSE, woboq, Pelagicore, openinvention ...read more...


Could you tell us something about yourself?
Hello all. I'm originally from the city of Chicago, Ill., USA. I've been hardwired as an artistic and creative geek my whole life experiencing comic books/manga, cartoons/anime, RPG's, video games and such since I was very young. The strongest pull came from Marvel/DC comics which lea me into teaching myself a bit of cartoon art and animation. I'm a hip-hop music lyricist under the name "Demygawd Tha Urthmaan", beatmaker, producer (some of my rap music is still online). I also DJ in the deep/house, disco, acid, hardhouse genres.
Do you paint professionally, as a hobby artist, or both?
Basically a pro-hobbyist, I've published digital comics to Amazon.com, done stuff for Xbox Live indie games, created an app for Apple on their iTunes marketplace. All independent but sold through various online marketplaces.
What genre(s) do you work in?
Comic book action adventure, mostly. Episodic adventure storytelling, I've been reading comics for over 30 years, so writing fantasy is pretty much in me.
There are too many dang Linux distributions and desktop environments nowadays. This is frustrating, as it spreads developer resources too thin.
In the previous post on Snapping KDE Applications we looked at the high-level implication and use of the KDE Frameworks 5 content snap to snapcraft snap bundles for binary distribution. Today I want to get a bit more technical and look at the actual building and inner workings of the content snap itself.
The KDE Frameworks 5 snap is a content snap. Content snaps are really just ordinary snaps that define a content interface. Namely, they expose part or all of their file tree for use by another snap but otherwise can be regular snaps and have their own applications etc.
KDE Frameworks 5's snap is special in terms of size and scope. The whole set of KDE Frameworks 5, combined with Qt 5, combined with a large chunk of the graphic stack that is not part of the ubuntu-core snap. All in all just for the Qt5 and KF5 parts we are talking about close to 100 distinct source tarballs that need building to compose the full frameworks stack. KDE is in the fortunate position ...read more...
Google Code-in has just begun. I'll be mentoring this time.

If you know any pre-university students who are interested in computers or open source please do inform them about this. Task varies from coding, documentation, training, outreach, research, quality assurance and user interface. Also, students earn prizes for their successful completion of tasks.

What is Google Code-in ?
Google Code-in is a contest by Google to introduce pre-university students (ages 13-17) to open source software development. Since 2010, over 3200 students from 99 countries have completed work in the contest.
What I'll be doing ?
I'll be mentoring for tasks under WikiToLearn, KDE organization.
I have published a task related to WikiToLearn community : What can I do for WikiToLearn
I'll be helping students with code and design for this task.
I have few other tasks in my mind. I may publish them as we ...read more...
Wary of reinstalling all the essential tools for your scientific and numerical work? The answer is here. Fedora Scientific Spin brings together the most useful open source scientific and numerical tools atop the goodness of the KDE desktop environment.
I've just returned from Meeting C++.
There were couple of really nice talks – some less technical like the one from Jon Kalb of CppCon to the low level ones like the Rainer's talk about the memory model of C++. Also, seing Bjarne Stroustrup in-person was a pleasure.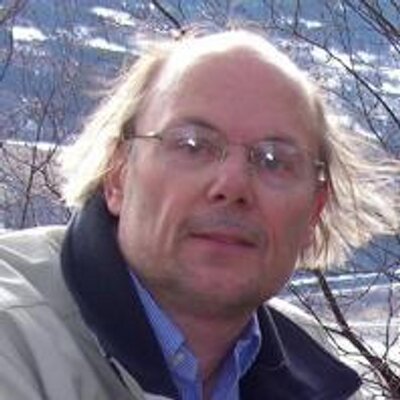 Sadly, I was not able to watch all the talks that I wanted (including Arne's), but I plan to do so once the recordings are posted online.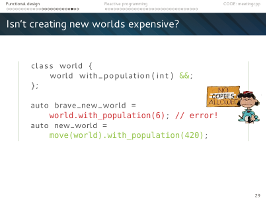 My talk was about functional design and reactive programming. The slides are available here. I'll post the link to the recording as soon as it is uploaded.
Unfortunately, there was no support for DisplayPort nor VGA at the venue, and I didn't have a HDMI adapter on me, so I had to give my presentation from a friend's computer (thanks Goran!) without any demos, but I'd say it all went well.
Next year, I'll probably give ...read more...
Earlier this month with openSUSE 42.2 RC2 they made the decision to disable Nouveau 3D support by default . They decided to disable this open-source NVIDIA Gallium3D support due to bugs with KDE like KDE crashing on some cards, some Qt applications not working, etc.
Could you tell us something about yourself?
My name is Katharina and I am from Germany. I study in Cologne and share a flat with my fiancé and three rabbits.
Do you paint professionally, as a hobby artist, or both?
Drawing is mainly a hobby for me, to express myself and getting my thoughts together. But from time to time I do a little freelance work, mostly fanart of games.
What genre(s) do you work in?
My works are mainly fantasy inspired, and I try to communicate through them. I like to address topics such as environmental protection and animal rights. For me, perfect fantasy drawings are not too cheesy but invite you to dream and contemplate.
Whose work inspires you most — who are your role models as an artist?
When it comes to my role models I am rather focused on artists who create esthetical, dramatic and dark images. Even though I love vibrant colours, I am also a fan of ghoulish and gloomy works. I am mostly inspired ...read more...
Based on the latest software repositories from Debian GNU/Linux 8 "Jessie," Netrunner Desktop 16.09 "Avalon" is powered by the Linux 4.7 kernel and built on top of the KDE Plasma 5.7.5 desktop environment, which is accompanied by the KDE Applications 16.08 software suite, KDE Frameworks 5.26.0 collection of add-on libraries for Qt 5.7. However, users can update to KDE Plasma 5.8.2 LTS and KDE Frameworks 5.27.0. A complete tutorial for upgrading your new Netrunner Desktop 16.09 "Avalon" installation to the KDE Plasma 5.8.2 LTS desktop environment and KDE Frameworks 5.27.0 is provided on the distribution's homepage.
Appstream has had a long history of getting its very sensible features into the hands of users. It's an XML format which describes applications so that projects such as KDE can ship files with their apps which give a name, description, translations of this and pretty screenshots.
The first step is getting the Appstream metainfo files into the applications. KDE has this in many places but not all, if you spot an application please add one. It's been supported in Extra CMake Modules for a while but the install directly changed recently just to confuse matters.
Then your archive has to extract the appstream files, in Neon we use Appstream Generator written by the Appstream master Matthias Klumpp and Harald set up some time ago but it broke last month.  That meant we had to update to a new version so Scarlett had to add a load of new packages to Neon to get Appstream Generator to build and I had to work out how to debug D to convince it to work. Then we moved our archive to ...read more...
The desktop package provides desktop environment detection and resource opening support for a selection of common and standardised desktop environments. The desktop package provides desktop environment detection and resource opening support for a selection of common and standardised desktop environments.
Getting the correct dependencies and up to date version of required libraries has always been a challenge for Kdenlive users. So we are pleased to announce that we now provide binary packages for download. These packages contain the latest Kdenlive development version (git master), as well as current development versions of MLT, Frei0r, OpenCV. The GPU movit library is not included at this stage. There might be some performance hit due to the nature of the formats, but these packages will be most helpful to debug and test the alpha/beta versions so that we can provide better releases. It will also help to identify issues linked to missing dependencies or outdated libraries on your system.
So if you are ready, you can download Kdenlive's first AppImage here:
http://download.kde.org/unstable/kdenlive/16.12/linux/
Then, simply make the file executable and run it! In a terminal:

chmod a+x kdenlive-16.12-alpha1-x86_64.AppImage
./kdenlive-16.12-alpha1-x86_64.AppImage

We also provide a Snap package available ...read more...
The gift and curse of desktop Linux-based operating systems is the ability to change the desktop environment. On one hand, having the choice to pick your favorite user interface, such as Unity, GNOME, or KDE Plasma, can be a huge positive.
KDevelop 5.0.2 released for Windows and Linux
Four weeks after the release of KDevelop 5.0.1, we are happy to announce the availability of KDevelop 5.0.2, a second stabilization release in the 5.0 series. We highly recommend to update to version 5.0.2 if you are currently using version 5.0.1 or 5.0.0.
Along with the source code, we release an updated 64-bit AppImage for Linux as well as updated installers for Microsoft Windows. We've got the pleasure to announce a 32-bit version of KDevelop for Windows now, too!
You can find all the downloads on our download page.
Notable issues fixed in 5.0.2 are:
Fix a locking issue in the background parser, causing frequent crashes on Windows (3c395340d)
Fix broken search in the documentation view (0602281c)
Fix various issues with the breakpoints view (cba54572)
Fix a possible crash when activating a clang FixIt (BR: 369176)
Fix a crash when performing various actions with the Make plugin disabled (BR: 369326)
Update Sonnet in the Windows installer which led to crashes with ...read more...


No use in beating around the bush: Yakuake is currently not in great shape. While the codebase made the jump to KDE Frameworks 5 quite early, it took a long time to get releases out, and the latest still suffers from some annoying, if minor, regressions and bugs.
Kube is a next generation communication and collaboration client, built with QtQuick on top of a high performance, low resource usage core called Sink.
It provides online and offline access to all your mail, contacts, calendars, notes, todo's etc.
Kube has a strong focus on usability and the team works with designers and Ux experts from the ground up, to build a product that is not only visually appealing but also a joy to use.
To learn more about Kube, please see here.
Kube's Account System
Data ownership
Kube is a network application at its core. That doesn't mean you can't use it without network (even permanently), but you'd severely limit its capabilities given that it's meant to be a communication and collaboration tool.
Since network communication typically happens over a variety of services where you have a personal account, an account provides a good starting point for our domain model. If you have a system with large amounts of data that are constantly changing it's vital to have a clear understanding of data ownership within the ...read more...
Ссылки