Ссылки
The Calligra team is proud to announce the release candidate of the Calligra Suite. Compared to the beta, this new release contains many bug fixes. However, a regression was made in this release and will be fixed in the next release (see bug 303696).
Try It Out
The source code of this version is available for download here: calligra-2.4.92.tar.bz2. Also many binary packages are available for various operating systems and distributions. This release is packaged for Windows by KO GmbH, and you can find it on their download page.
We would welcome volunteers who want to build the Calligra Suite on OSX.
About the Calligra Suite
Calligra is a KDE community project. Learn more at http://www.calligra.org/.
16 | System & Utilities | http://www.calligra.org/news/calligra-2-5-release-candidate/ | 6118 |
The Nepomuk development process has been fairly closed to outsiders. This was never a conscious decision made by the Nepomuk Team, we just never took the effort to open up the development, and make it more appealing to new comers.
For most of the last 2 years, the development model has been Sebastian and I working on our own personal list of things, and occasionally sending private emails to each other or communicating via IRC.
I'm trying to change all of this. The aim is to make Nepomuk development more open and friendlier to new developers. Getting developer feedback at the Nepomuk BOF at Akademy was the first step.
Compiling Nepomuk
One of the largest hurdles in contributing to Nepomuk was that the code resided in kdelibs. Fortunately, with 4.9, we have our own repository - nepomuk-core, where most of the Nepomuk related code has moved.
For most of Nepomuk development, you just need to compile nepomuk-core. However for some ...read more...
16 | System & Utilities | http://vhanda.in/blog/2012/07/opening-up-nepomuk-development | 6115 |
KDE Software Compilation 4.9 will be released in August and it will contain features such as Qt Quick in Plasma Workspaces, improved searching, sorting, display and inline rename on Dolphin, better integration of Activities for files, as well as lots of performance improvements and bugfixes to improve the overall user experience.
16 | System & Utilities | http://www.topix.com/tech/kde/2012/07/download-kde-sc-4-9-release-candidate-2?fromrss=1 | 6116 |
Qt Quick Training The main event of the Monday was KDAB running a Qt Quick training session.
16 | System & Utilities | http://www.topix.com/tech/kde/2012/07/akademy-bofs?fromrss=1 | 6112 |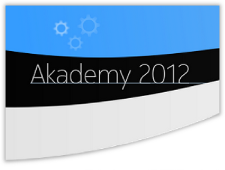 A week in Estonia, the lovely sunshine, the magical forest and all the BoFs you could want.
Qt Quick Training The main event of the Monday was KDAB running a Qt Quick training session. Qt Quick continues to be full of swish bling although the widget sets are all a bit incomplete. The good news is there's not a lot of QML change in Qt 5. Kevin even showed us some new bling from Qt 5 which makes snowflakes, pretty.
Tuesday was the KDE e.v AGM. Amazingly enough we had a volunteer for treasurer. This is such a valuable job to have filled so we're very lucky to have Augustin actively want to do it.
On Wednesday I sat in on the KDE Telepathy BoF which made a challenging TODO list for 0.5 which we expect to include in Kubuntu. vhanda also ran a BoF on Constructive criticism for Nepomuk that looked at the many problems it causes and where best to start fixing them.
Thursday saw the Plasma Media Center BoF and I went ...read more...
16 | System & Utilities | http://blogs.kde.org/node/4588 | 6111 |
This post is part of an ongoing series about developments and discussions in Qt.
Some parts of this report are still under discussion, and don't necessarily reflect the final state of Qt 5. The target audience is people involved in Qt development itself, but without the time to follow everything that happens, and others with a strong interest in Qt, Qt 5, and the community.
This week we cover documentation for the new plugin system, Qt Contributor Summit reports, buildsystem improvements and standards-conformant Cookie handling.
New Plugin system documentation
The plugin loading system has changed entirely in Qt 5, as I wrote previously in porting notes. The new system is now documented more completely by removing references to the old API which no longer works (Q_EXPORT_PLUGIN2 etc).
Notes from Qt Contributor Summit
On the mailing list, many results from discussions about the Qt Contributor Summit were posted.
16 | System & Utilities | http://www.kdab.com/last-week-in-qt-development-week-26-2012/ | 6110 |
Really quick post just to say that I'm back from Akademy were I meet old friends and made new ones, (as usual), had lots of fun, made my presentation, helped in a training, and still managed to do some work :)

So I'm back home and not as stressed with real day to day work as i was in the pass few months, And this gets me some time for bug killing in Oxygen icons.... today's victim..... A smart phone.....


So in the center I feature Necessitas Qt's port for Android Operating System:) ....
16 | System & Utilities | http://pinheiro-kde.blogspot.com/2012/07/back-from-akademy.html | 6107 |
I was in the beautiful town of Tallinn last week, attending Akademy 2012. It was great to hang out again with other KDE developers around a laptop or a drink.
We had an awesome Karaoké night which started slowly but got a lot more fun when MC Aaron grabbed the microphone and convinced us to sing… Sébastien Renard and I even thought we could sing "Born in the USA". our interpretation was later described to us as "courageous"

. There are pictures of us in action, hopefully no video of this performance is online…
On a more serious note, I noticed a recurring topic during this Akademy: Bugzilla. Jeroen van Meeuwen delivered a great presentation explaining the way Kolab Systems AG uses Bugzilla and how KDE could benefit by doing the same, we also had further discussions on how to take advantage of milestones, setting appropriate bug statuses, or integrating bugs.kde.org with our wikis. All those discussions got ...read more...
16 | System & Utilities | http://agateau.com/2012/07/11/akademy-2012/ | 6106 |
Hello,
On the fifth week of my GSoC, i have added support for CMakeLists.txt and for plasmapkg on the KWin Scripting.
Until now the user wasn't able to install or create a CMakeLists.txt for the KWin Scripting packages. Now he is able
to both generate a CMakeLists.txt and install the package through the Publisher. Below i describe the main difference between the
CMakeLists.txt and the plasmapkg.
Plasmapkg will install the KWin Script locally, so the other users will not be able to run your KWin Script.
CMakeLists.txt will install the KWin Script globally, so the other users will be able to run your KWin Script.
The Plasmate's Publisher
...read more...
16 | System & Utilities | http://kokeroulis.wordpress.com/2012/07/11/gsoc-2012-add-kwin-scripting-support-to-plasmates-publisher-report-5/ | 6105 |
It was an awesome trip to Akademy 2012. Had lots of fun during travelling as well as at Akademy. The fun started early on when I started meeting fellow contributors at Helsinki airport during transit. Call it the KBus - we all came together in bus from airport to the pre-registration event :D
Next day, we had keynote, talks and GSoC student lightning talks. Even I gave a lightning talk on Plasma Media Center (PMC) which included brief overview of PMC features and future work. Thanks to Lydia and fellow contributors who helped me in giving the presentation.
I was happy that people liked the PMC work and wanted to help in its improvement in different ways. Interest got reflected during the PMC BoF which was held on Thursday. With the ideas and suggestion from the participants, various improvement have been identified in PMC. Here's few snapshots showing the outcome:-
16 | System & Utilities | http://www.sinny.in/node/21 | 6100 |
A lot of things have happened in my life since the last time I blogged. Some were good. But most of them have been really trying and tiring, causing me to take a step back from most of my online presence, especially in FOSS (and, ironically, picking up again some old pastimes).
But that phase of my life has ended. Last month, my grandmother died. She has been with us even before I was born and has been an important part of my life. I have been with her day in and day out at home for the past 6 to 7 years, acting as both guardian and caregiver. I do not deny that there were really painful moments during that time and I would whine and complain and even blame her for some things in my life. But I persisted. Because, deep down inside, I loved her. The last two weeks of her life was especially painful, not only for us, but for her as well, as her health very quickly deteriorated. My name was the last word she ...read more...
16 | System & Utilities | http://jucato.logbert.org/journal/i-m-back-maybe | 6099 |
Hi all!

It's been a long time since my last post. Lots of things happened since then: I got sick, start a chapter in my university project, finished my short experience as teacher, saw family and friends... and kept working on the sand brush (just forgot to blog about it :P).

The project changed a few things for the sake of simplicity. Since the brush have some similar aspects with games, I'll use the Qt4 Graphics Framework in Krita. Since collision detection, shape modification and object (particle) transformations will be features that the brush has to have, instead of reinventing the wheel, I saw that the Graphics Framework already have these functions.

I did some tutorials about the QGraphicsView to better understand how the QGraphicsItem, QGraphicsScene and QGraphicsView interact and how I can modify Krita's nodes and layers to work with it. I modified my previous Particle class to work in a more simple way and now I'm putting some inheritance from QGraphicsItem to proper use the Graphics Framework advantages. For instance, ...read more...
16 | System & Utilities | http://pedepinico.blogspot.com/2012/07/some-news-of-sand-brush.html | 6096 |
Favourite talks: Jeroen van Meeuwen gave a talk about bug management, something we're often not very good at in free software due to lack of manpower.
16 | System & Utilities | http://www.topix.com/tech/kde/2012/07/akademy-week-continues?fromrss=1 | 6092 |
Hi,
just yesterday I got asked by one long time contributor, if he can at all join the KDE e.V. or if he needs to do something special for that. He thought it would be more an invitation only club.
It's not
Anybody who does contribute to KDE can join us.
KDE e.V. definition from its homepage:
"KDE e.V. is a registered non-profit organization that represents the KDE Community in legal and financial matters."
If you want to have a vote on such stuff and are ok with the rules and goals of the e.V. like you can read on the e.V. homepage, please join.
You just need to fill out the questionaire on the e.V. page and send it to some e.V. member you know and that will support your application.
Even if you are no contributor, but want to support us with money to make our conferences & sprints possible ...read more...
16 | System & Utilities | http://kate-editor.org/2012/07/04/contributors-join-and-help-the-kde-e-v/ | 6091 |
It was with great joy I received the Akademy award for Calligra Words today. The acknowledgement is much appreciated, and is for sure a great motivator.
I may have been the one accepting this award, but it is just as much an award for the entire Calligra Suite and an recognition of the entire team of developers, artists, bugreporters, testers, translators, sponsors. Calligra would not be what it is today without the effort of every single one of you. Out of fear of missing someone I'm not going to list specific names. If you have done something for Calligra then this award is for you too.
When I held a presentation about Calligra in Brussels a couple of months ago, I said that one of the things we pride ourselves of is that we are inclusive of everyone. We want users to feel as contributers as well. Be it reporting bugs, or writing a sentence or two for the manual. Every contribution counts and is valued.
But we are also aware that we are not done yet. I hope this ...read more...
16 | System & Utilities | http://blogs.kde.org/node/4584 | 6089 |
So, its that time of year again, the annual meeting of all things KDE… Akademy! This year it is coming to you from Tallin, Estonia. This year will be my 6th outing to the event
Of course, KDE is very dear to me and to Kolab and so, in addition to me, there will be a few other members of the Kolab community will meet at this year's Akademy. Key contributors Christian Mollekopf and Jeroen van Meeuwen will be present and available to discuss Kolab related issues. Jeroen will also give a talk about release engineering processes using KDE as an example. His experience from the Fedora Project, Cyrus IMAP, Cyrus SASL and from his roleas a Systems Architect at Kolab Systems provides him with ample experience to give some insight into how release engineering and quality assurance within the fast-paced KDE project could be improved further.
The Kolaborators will also be taking part in a Task Management sprint ...read more...
16 | System & Utilities | http://blogs.fsfe.org/padams/?p=280 | 6086 |

Humps for 1 mile by Wendy on Flickr
If you have been reading my blog for a while, you know I tend to get obsessed with fixing little details in KDE applications which annoy me. I like doing this, but this is the kind of task which cannot be done by a lonesome coder if one wants to make a significant difference.
Other free software projects have launched initiatives in the past to get those little details ironed out. You may have heard about Ubuntu Papercuts, Fedora Fit and Finish or Gnome Every Detail Matters initiatives.
I want to start a similar initiative for KDE. To do so, I registered a BoF this year at Akademy, named "the Extra Mile". The goal of this BoF is not to get started at fixing bugs right away, but rather discuss how we can organize ourself to make this initiative a success. I want to discuss topics such as:
16 | System & Utilities | http://agateau.com/2012/06/28/walking-the-extra-mile/ | 6085 |
Wow!!
Release soon and release often wasn't really the case of print-manager, I started this project 2 years ago, and this is the first official release. I've been waiting for this moment for so long which I can't say I'm not super happy!!!
First off I REALLY want to give a BIG THANK YOU to all who contributed to my fund raising campaign, without it, this project would have to wait even more, because without a real printer testing the "Add New Printer" feature is real hard, even tho I don't have all printer models available out there with a printer I can at least guess what s-c-p (system-config-printer) did.
It's been a while since my last blog, but the truth is that there is a lot I'm doing under the hood of the applications I develop, for example PackageKit is passing through some real deep changes which will ...read more...
16 | System & Utilities | http://dantti.wordpress.com/2012/06/28/print-manager-0-1-0-released/ | 6084 |
Pretty incredible... I've been working on Krita for over nine years now, and it's over ten years since I did my first hack in KDE. I'm starting to feel like a dinosour. And this will be my sixth Akademy!
I've been to Malaga, which was awesome until I got sick, then I skipped Dublin (where Krita got App of the Year award!), went to Glasgow (where my luggage got caught in the terrorist attack on the airport), skipped Sint-Katelijne-Waver, skipped Gran Canaria, went to Tampere, went to Berlin and now to Tallinn.
Every Akademy I've attended was different, not just because the venues were different, but because KDE as a project is always on the move. Malaga was the first time I heard of the plans for KDE4, and they sounded awesome, and in Glasgow people presented the first results of all that effort, which turned to be -- awesome! And I think that KDE has gone from strength to strength. Sure, we need more polish and we need to take better care of bugs. But I maintain that for ...read more...
16 | System & Utilities | http://www.valdyas.org/fading/index.cgi/2012/06/28#going | 6082 |
My last report (here) was full of pictures, but since then I've spent more time polishing the functionality, behind-the-scene improvements, and fixing bugs. However, the mid-term evaluation is approaching, so I think let everybody know what's the state of things. I'm happy with my progress, my schedule was a bit vague, but I think I'm ahead of it. So far I'm still enjoying it, and I bought a more comfortable chair, so I have little problems with working long hours.
I split out some functionality to make code more modular, which also allowed me to write unit tests for much of the newly added classes. The main parts of the code (TemplateRenderer, TemplateClassGenerator and TemplatesModel) are covered with test cases.
Class Templates
My main focus was still on templates for creating new classes. I slowly decided on the variables passed to templates. They are also documented, and I think I can start writing more templates about now. The C++ plugin adds some variables of its own, such as namespaces,
Since ...read more...
16 | System & Utilities | http://noughmad.com/2012/06/28/gsoc-templates-in-kdevelop-week-5/ | 6080 |
So some time ago Simon Legrand asked whether it would be possible to provide a Krita package for CentOS 5. That's ancient, but it's what Autodesk's Maya is certified for, so that's what film artists use.
My first gut feeling was yes, but it's going to be a hell of a lot of work. My second urge was to say, "no -- we provide source, not binaries.". Then I finally thought "why not give it a try -- could be interesting."
And yes, it turned out to be interesting. Basically, I made three packages: one for CentOS 5 32 bits, one for CentOS 5 64 bits, one for CentOS 6 64 bits. CentOS 5 really means starting from the ground up: I had to install a new shared-mime-info to start with. But once the VM is setup, everything is a breeze, and now I've got "nice" tarballs.
They unpack in your home dir, you enter the "krita" directory and execute the script. The currently most interesting package contains the new OpenColorIO-based lut docker.
Apparently they also work on Debian Testing... ...read more...
16 | System & Utilities | http://www.valdyas.org/fading/index.cgi/2012/06/28#centos | 6078 |
I'll be talking about accessibility for KDE on Sunday afternoon, please join me and help getting your application into the hands of ever more users.
At the same time I'll be happy to talk about the Qt Project. And I'm looking forward to meeting so many old and new friends.
16 | System & Utilities | http://blogs.fsfe.org/gladhorn/2012/06/28/akademy-2012/ | 6079 |
I'll be at Akademy 2012 after three years of absence. I have been inactive for years in KDE because of my tough life tangled with loads of jobs to be done. Now I can join again because my
duty
is finally over! (you know, most of men in South Korea have duty) I'll be there on the first of July. Too bad I can't be joining conference sessions because my flight schedule is screwed up :( But I can't wait to meet great people out there.
Now back to Konstruktor...
OS X preview build of Konstruktor 0.9.9-beta2 is available. Download
...read more...
16 | System & Utilities | http://en.blog.influx.kr/2012/06/akademy-2012-os-x-testers-wanted.html | 6073 |
KDE Software Compilation 4.9 will be released on August and it will contain features such as Qt Quick in Plasma Workspaces, improved searching, sorting, display and inline rename on Dolphin, better integration of Activities for files, as well as lots of performance improvements and bugfixes to improve the overall user experience.
16 | System & Utilities | http://www.topix.com/tech/kde/2012/06/download-kde-sc-4-9-release-candidate-1?fromrss=1 | 6070 |
A while ago our amazing sysadmins upgraded our bugzilla installation from something aging to something more modern. Hurrah! We are not a billion years behind in another software! Hurrah!

Unfortunately this meant we lost some of our ¿custom? code that allowed to show the Votes column in searches like this (click on the change columns link at the end).

One can still see the votes in a particular bug, but for things like wishes it was very useful to be able of sorting by votes.

So it would be extremely cool if you can try to implement this, be warned, it's probably not going to be easy to implement and moreover bugzilla is in perl, but i'll owe you a few beers if you make it :-)

If you want to help do not hesitate to contact me on aacid@kde.org and I'll forward you to the appropriate people, or even better just join the #kde-sysadmin channel in irc.freenode.net and present yourself as volunteer to do this job.


16 | System & Utilities | http://tsdgeos.blogspot.com/2012/06/your-chance-to-help-2-improving.html | 6071 |
The other day I was talking with Fabio, a new Okular developer (a blog post on his awesomeness coming soon), and realized that he had permission to commit to the git repositories but not permission to close bugs in bugs.kde.org

This disconnect comes from the fact that bugzilla is not tied to your identity.kde.org user.

After speaking with the KDE sysadmins we agreed it'd be cool to enable permissions in bugzilla if there is a matching address (it would be cooler to match the accounts, but that's probably a gigantic task)

So we are looking for someone that can write some sql to do this:

1) find the user_id from someone's email address
2) insert an entry into user_group_map for the editbugs group and that user_id
3) insert an entry into user_group_map for the canconfirm group and that user_id

Additionally the code has to be smart enough to
1) print a notice if no bugzilla account was not found for the given email address
2) be written in a way as to not cause ...read more...
16 | System & Utilities | http://tsdgeos.blogspot.com/2012/06/you-chance-to-help-improving-bugzilla.html | 6069 |
The Calligra team has released version 2.4.3, the third bugfix release of the Calligra Suite, Calligra Mobile and Calligra Active. This release contains a number of important bug fixes to 2.4.2 and we recommend everybody to update as soon as possible.
Bugfixes in This Release
Here is an overview of the most important fixes are in 2.4.3. There are several others that are not mentioned here:
Words:
Always show vertical scroll bar to avoid race condition (BUG: 301076)
Do not save with an attribue that makes LibreOffice and OpenOffice crash (BUG: 298689 )
Kexi:
Fixed import from csv when "Start at Line" value changed (BUG: 302209)
Set limit to 255 characters for Text type (VARCHAR) (BUG: 301277 and 301136)
Remove limits for Text data type, leave as option (BUG:301277)
Fixed data saving when focus policy for one of widgets is NoFocus (BUG: 301109)
Krita:
Read and set the resolution for psd images
Charts:
fix load/save styles of all shapes (title,subtitle,axistitles,footer,etc.)
...read more...


16 | System & Utilities | http://www.calligra.org/news/calligra-2-4-3-released/ | 6068 |
in short: don't do it.
after system reboot kwin immediately crashes (even if i start it manually), keyboard focus is not working, so keyboard input is not possible
another regression i found - battery icon has lost its sharpness and is now unusable. please vote for
bug 302646
on the positive side i'd note that plasma-netbook's memory footprint hasn't increased.
16 | System & Utilities | http://shaforostoff.blogspot.com/2012/06/kubuntu-kde-49beta-upgrade.html | 6065 |
This semester I attended Advanced Topics of Linux Administration course on my university. To successfully complete the course, one must pass an exam, have a presentation and write an article on a related topic. I had a presentation about libvirt and decided to write an introduction into using libvirt's API (the article has been published (in English) on Czech Linux portal ABCLinuxu.cz).

As an example, I have written a Plasma Applet in QML (yay, my first QML thingie!) and a Plasma DataEngine that serves data about QEMU/KVM virtual machines running under local libvirtd.

On the applet you can watch state of all virtual machines, you can boot/pause/resume/shutdown and reboot them and configure soft and hard memory limits and amount of virtual CPUs allocated to each machine.

Pictures!

...read more...


16 | System & Utilities | http://www.progdan.cz/2012/06/libvirt-monitor-applet/?utm_source=rss&utm_medium=rss&utm_campaign=libvirt-monitor-applet | 6067 |

as you might know, ownCloud uses the Open Build Service (short OBS) to produce and distribute the binary packages for the various distributions we want to support.

The OBS is a great system as it does not only build for various Linuxes but also lets the users download the binary packages utilizing a huge mirroring infrastructure. All for you, all for the good of free software.

And there is even more: OBS offers a nice download page which can either be embedded into a projects webpage or be linked from it. Depending on the settings of the OBS project, for example the number of Linuxes it builds for, the page is adopted automatically. So you never again have to deal with lots of download links to the projects repository downloads. See the ownCloud Client Package download page as an living example.

Now the page had a shortcoming for apt based distributions. I became aware of it as the problem ...read more...



16 | System & Utilities | http://dragotin.wordpress.com/2012/06/21/hand-in-hand/ | 6062 |

Ссылки


Генерация: 0.222 сек. и 41 запросов к базе данных за 0.098 сек.
Powered by SLAED CMS © 2005-2007 SLAED. All rights reserved.