Ссылки
Hello again planet,
I finally got time to konquer the kjs world once more. I was kinda busy in the past month and I still am. Many month have past and kjs was still over 1000(1004) fails in the ECMAScript Testsuite. But finally I broke the 1000 fails border, with implementing Function.prototype.bind, there are now under 1000 fails, even better also under 900! "Only" 895 fails now.


But if you look more closely at those 895 fails… ~700 are from strict testcases, which is like no gain for the user, ~100 are some not deletable properties of the standard builtin Objects, minor gain in some special situations for the user, and ~50 are because of some special call usage with null and undefined, maybe minor gain. So overall kjs is not in a bad shape…. function wise…
But sadly… I couldn't commit any patches, they are still waiting for review, so don't be surprised if your konq still shows 4147 ...read more...
16 | System & Utilities | http://buschinski.de/2013/01/kjs-finally-under-1000-fails/ | 8839 |
Nepomuk has a unique problem of maintaining an RDF store. Unlike traditional SQL based stores, RDF offers a very loose schema, which is a HUGE advantage. Unfortunately all of the current RDF stores do not support any form of schema enforcement. It's up to the client code to make sure that the data being pushed is valid.
This has resulted in a number of problems such as strings being stored where an integer should go.
With the KDE Workspace 4.7 release, we started employing our own form of schema enforcement in the Nepomuk Storage Service, but the old incorrect data still remains. Also, as Nepomuk has evolved as a project, we have found better ways to store data. Since the schemas are so loose, we could easily store both the old and the new data without any problems on the database level. This obviously results in more complex client code which has to handle both legacy and new data.
For this release, we decided to clean up the code to a certain extent and stop supporting some of ...read more...
16 | System & Utilities | http://vhanda.in/blog/2013/01/nepomuk-cleaner | 8838 |

Plasma NM 0.9.0.7

SHA256Sum: 926e9bbbc848219ea6314cc84325216397732c8ad1b94ba41b5c9e53b54773b2

Because of bug 313291 I really recommend upgrading to this new version.

Changelog:

. fix version string (it is wrong in Plasma NM 0.9.0.6).
311837
: fix Metric edit box in VPN's routes window.
304466
: add workaround to prevent crash when disabling wireless also disconnects the wifi card from motherboard.
313291
: fix Ok button when adding/editing connections.
312305
: add support to IPv6 Privacy Extension.
312656
: quote file names when exporting openvpn configuration file in case they contain white spaces in their names.
. improve vpn import/export error handling.
311032
: ignore "ghost" connections.
311348
: workaround visual glitch in Back button in interface details window.
311894
: fix disabling IPv4 configuration (usefull if you only use IPv6).
The following languages have more than 80% of strings translated:
bs ca cs da de el es et fi
...read more...
16 | System & Utilities | http://lamarque-lvs.blogspot.com/2013/01/plasma-nm-0907.html | 8837 |
Once a year all or most of the applications around graphics from the free software world come together and work on new ideas and features for there software. The event where they come together is called LibreGraphicsMeeting. Oyranos participated always the last years in that meeting and got a lot of feedback and ideas from it. This year the LibreGraphicsMeeting will take place in Madrid/Spain and there is still time to submit interesting presentations around free software and graphics. As always the LibreGraphicsMeeting tries to collect some money for travel costs of the participating developers.
But there is more, last year we tried to get Gustav Gonzalez to the LGM and it didnt happen. This year Sirko started an campaign very early, as Gustav needs an visa for Spain he has to show flight tickets and accomodation for get it until 15th of February. Now we have nearly the sum ...read more...
16 | System & Utilities | http://www.oyranos.org/2013/01/lgm2013-coming-soon/ | 8834 |
Blog Tags:
The Skrooge team is pleased to announce the release 1.5.1 of its popular personal finances management application. The attentive reader will notice that there is no annoucement for version 1.5.0... This is because I was too slow to make it before Stephane published a new version 
.
This new version's highlights contains :
Automatic import through weboob. In spite of the [funny | questionnable | silly] (pick your choice) name and general tone, weboob is a quite interesting technology allowing to fully automate the process of downloading data from your bank, by parsing its html page. Backends are available for a few banks, but writing additional backends is actually quite easy with some python knowledge, and their community will welcome your contributions.
Overall performance improvement
...read more...


16 | System & Utilities | http://skrooge.org/node/183 | 8832 |
As KDE-LightDM prepares for heading into extragear, I'm busy tying up all the loose ends and final bits of polish on the product. One of the final items left is working on making it easy for modders and hackers to build their own themes and make these really easy to install for all users.
In recent weeks, I've had two people contact me with regards to making their own themes which is really encouraging.
Stoica-Marcu Andrei (FlowRiser) has developed a login manager theme that looks like the login theme that mimics the video game "League Of Legends". As an old person I don't really know what that is, but I do know it looks very nice. The still screenshot shot does not do it justice, there's things animating and moving and there's sound and all sorts.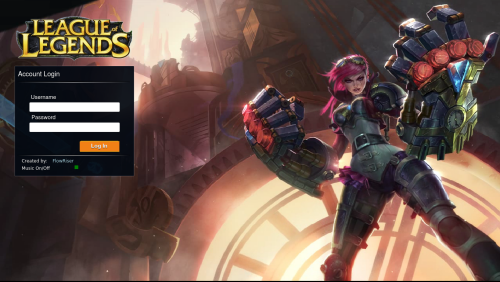 Whilst this obviously isn't to everyone's taste and won't ever be shipped with KDE-LightDM, it's really encouraging to see someone take the flexibility the QML-powered theme engine provides and make something really unique with ...read more...
16 | System & Utilities | http://www.sharpley.org.uk/blog/user_lightdm_themes | 8829 |
There is far more to multi-media production on Linux than GIMP , the beloved drawing and painting program, though it seems that is all there is because it gets all the attention.
16 | System & Utilities | http://www.topix.com/tech/kde/2013/01/professional-graphics-creation-on-linux?fromrss=1 | 8828 |
Attention, this is a crucial update!
The Calligra team releases updates to the 2.4 and 2.5 series at the same time: versions  2.4.4 and 2.5.5. These releases include fixes for two major bugs in the Sheets application which made recalculations of spreadsheet contents go wrong under certain conditions. We urge all users of Calligra Sheets to update immediately.
In addition these releases contain a number of other important bug fixes.
Bugfixes in This Release
Here is an overview of the most important fixes that are in 2.4.4 and 2.5.5. There are several others that are not mentioned here.
General:
2.5.5: A few build issues on Windows.
Sheets:
2.4.4 and 2.5.5: A very nasty bug which made recalculations of spreadsheet contents go wrong under some circumstances (BUGS: 312981, 313010)
Kexi:
Kexi Forms:

2.5.5: Description was ignored in Command Link button
2.4.4: Make palette background color property in text editor work (BUG: 309274)
2.4.4: Fix "data source tag" for text box (regression because of changes in KDE libraries' line editor)
...read more...


16 | System & Utilities | http://www.calligra.org/news/calligra-2-4-4-and-2-5-5-released/ | 8827 |
On Linux, they will run atop Wayland or Xorg as display server. The user interfaces move away from widget-based X11 rendering to OpenGL.
16 | System & Utilities | http://www.topix.com/tech/kde/2013/01/the-road-to-kde-frameworks-5-and-plasma-2?fromrss=1 | 8825 |
Just a small update to (partly) answer my own question: apparently, the 3G modem in the Nexus 7 can be accessed via the cdc_acm Linux kernel driver. Great thanks to whoever activated that option in our hardware-adaptation kernel (I suspect Tuomas did this.

).
To cut a long story short. After inserting my SIM card into the Nexus 7 (Note that I have disabled the PIN for this particular card.) a new "Mobile Broadband" device showed up in the network manager applet. According to the info there it is the device /dev/ttyACM0. Note that I have two ttyACMx devices here on the Nexus 7 3G version, 0 and 1. According to the modem-manager debug output the 3G modem is identified as "XMM6260″, which corresponds to the other sources that say this chip is built into the Nexus 7.
So far so good, however, there is the problem that the XMM6260 seems to use a (slightly?) different command set. Apparently ofono already has an according driver implementation for this chip but not modem-manager. I uploaded the ...read more...
16 | System & Utilities | http://ruedigergad.com/2013/01/23/update-nexus-7-plasmaactive-vs-3g/ | 8824 |
Since alpha 2 there have been many crash and bug fixes and some visual polishing. There were some random crashes with script providers and some rare crashes like trying to expand a departure item, that currently gets removed (animated).

Stop IDs are now used by the applet instead of stop names, if available. The data engine distinguishes between names and IDs, scripts know whether or not an ID was given and can use different URLs then. For providers with slow web servers the timeouts were fixed. A global timeout of 60 seconds is now used for script execution and asynchronous network requests (synchronous requests are counted as script execution time). Previously there was a global ~10 seconds timeout, making the default timeout for network requests of 30 seconds senseless.

Getting additional data for multiple timetable items at once now works much faster, because all requests get started together, not one after the other.

Besides fixing bugs I did some visual polishing of the applet. All route items now use the same angle for the stop names. The ...read more...
16 | System & Utilities | http://fpuelz-kde.blogspot.com/2013/01/publictransport-011-now-in-beta.html | 8821 |
As I wrote before, we are trying to make PA4 as stable as possible, and as well as it was noted by some people, this involves also having images for a wide variety of devices.
What I'm doing, is kindof even another step: making the image creation as easy as possible, so that is possible for people to contribute easily in the creatoin process of those images, (especially images for previously unsupported devices).
In Mer, that is the base of Plasma Active the OS images are created from an instruction file called kickstart. you can find a source repository that creates kickstart files for plasma active here:
git clone git://anongit.kde.org/plasma-active-kickstart.git
Then, what you have to do is installing a Mer SDK, following the instructions here. This is very easy, is more or less uncompressing a tarball and running a shell script inside it, and should work on any distribution.
Then, from inside the SDK chroot environment, go where you downloaded the git repo (your home is accessible from there) and do:
mer-kickstarter -e ...read more...


16 | System & Utilities | http://www.notmart.org/index.php/BlaBla/Active,_images_and_devices | 8816 |
How long had I been waiting for this to commence - every month, every week, every day passed so painfully slowly - it seemed like eternity. I sometimes felt like a little kid imagining weird things - imagining being in some limbo land where the clock just wouldn't tick any further.
And finally it happened on the 26th of November, 2012. The Google Code-in 'rocket' had launched from the lands of the 'Google empire' to many thousand homes where young developers were ready to explore the world of Open Source in the next 50 days of their life. I am one of those students. I'm not exaggerating - seriously. I'm just giving voice to the feelings of hundreds of teenagers who participated in Google Code-in 2012.
After contributing to KDE in GCI '11, I was determined that this year I would be doing the same. Thankfully I got this opportunity and I grabbed it with both hands!  
I was able to do 71 tasks for KDE and acquired a lot of knowledge while doing each one of them. And by knowledge I don't mean ...read more...
16 | System & Utilities | http://blog.binaryking.in/post/40691577967 | 8814 |
I had grown tired of the look of the system meter plasmoids in my desktop. I was looking for a more minimalistic yet complete system information.
Browsing around, I came across several desktop screenshots with Conky and KDE, and I liked them. Previously, I had the idea that it was suited only for Gnome, but these screenshots changed my mind. So I got to the task of finding a suitable configuration to replace my current plasmoids and some blink in the process.
First, I wanted a big clock. I had come across several examples with a big clock on the desktop, and I liked that. This is what I came up with.
Yes, I know there's a clock on the panel. This one was just for the looks. Here is the conkyrc file for it. conky_clock
Then, on to the real interesting setup, with system information, and weather. The system meters one weren't hard, save for the temperature and fan rpm. I had to ...read more...
16 | System & Utilities | http://soliverez.com.ar/home/2013/01/using-conky-on-kde-my-setup/ | 8811 |
"Linux phone platforms Ubuntu and Sailfish could move closer together along with Plasma Active from KDE, as the groups behind them are talking about using common Application Programming Interfaces in their work on User Interface design.
16 | System & Utilities | http://www.topix.com/tech/kde/2013/01/mobile-linux-rivals-ubuntu-and-sailfish-could-share-apis?fromrss=1 | 8812 |
Just the other day a user in IRC complained about a default in KWin. I thought that the default he expected, is the one which is set in KWin sources. So I opened the respective source file and saw my assumption confirmed. But still the user claimed that there is a different default and I believed him. Further investigation showed that the source code of the configuration module had a different default set. It's probably like that for years but it shows a problem: the config values are written and read at different places and the hard coded default values might diverge.
This reminded me of the great project we had last year to migrate the configuration of the KWin effects to KConfigXT and of the project to transform the configuration modules in KWin to have ui files. The combination of both calls for a new project: let's migrate KWin core to KConfigXT. Now this isn't a project which we will be able to do in one go. So I will split ...read more...
16 | System & Utilities | http://blog.martin-graesslin.com/blog/2013/01/help-kwin-create-a-kconfigxt-file-for-kwins-configuration/ | 8808 |
Just another day at the office...
The #active channel on irc.freenode.net is a place where people from a wide variety of projects that use various common bits of technology hang out. In Plasma Active we do a lot of work with Qt, QML and Mer, for instance; so we have people there from the Mer project as well as various QML focused projects.


Yesterday was therefore "just another day at the office" for us as a conversation between a Jolla (Sailfish) developer and a Canonical (Ubuntu Phone) developer about QML component API started up in the Plasma Active irc channel. Not only was everyone "Ok" with this, but consensus was that it was pretty awesome that we have a space for people to come together like this. People even said that to each other rather than let it remain silently unsaid. Contrast that with the attitude we sometimes see in development communities that discourage such "off-topic" communication between "competitors".




Well, one thing led to another and Zoltán posted an email to the ...read more...
16 | System & Utilities | http://aseigo.blogspot.com/2013/01/qml-component-apis-to-come-together.html | 8807 |
Hi all, this is my first 2013 post. My last post was 5 months ago because I did finish my studies (I'll graduate on March) and I had to do some work so I had no time to blog about Arch or the KDE projects in which I'd like to join (stay tuned!).
Here we come to the reason of this post: I got a mail yesterday from Laszlo Papp:
Laszlo: Hi Andrea,

Qt5 was out a while ago. Do you have any estimation for producing Qt5
packages for Arch? Do you need any help with those?
His request is fully reasonable and expected. Laszlo, you are talking with a maintainer of a bleeding edge distro: I want the latest software before it's released. Knowing that a qt5 package is already available on AUR, I replied quicly:
Andrea: There's no real hurry about that.
KDE will not use qt5 until 2014 (ok, maybe some month before) so there's no
hurry to put qt5 in [extra] IMHO.
The I got another mail from Laszlo:
Laszlo: Well, Qt5 is not just for KDE. ...read more...



16 | System & Utilities | http://www.andreascarpino.it//posts/lets-see-how-the-community-reacs/index.html | 8805 |
A statistical analysis shows that icons with less detail score better in terms of usability.
It seems to be an easy truth: Too much detail in icons confuses the users. So we wondered whether we could find any evidence for this truth in the data of our large scale test of the LibreOffice Icons.
First we did an expert rating and sorted the icons in two groups, depending on the level of detail in the icon.
Group 1 – Low Detail Icons
...read more...
16 | System & Utilities | http://user-prompt.com/more-is-worse-about-detail-in-icons/ | 8803 |
Albert's item about Okular contributors (a great idea to thank those who contributed their time over the past year — and I'll say thank you to all the Okular developers who make my document-reading-life a nicer place) and also Seif writing about Mozilla contributions spurred me to quickly hack together a tool to give an idea of the activity in one of KDE's git repositories. It's much like the venerable green-blobs graph that Paul Adams makes. It's just an indicator — I've written about this time and time again, the graphs from one repository cannot be compared with other repositories, and the best you can quickly conclude based on these pictures is whether development activity in a repository is carrying on "as usual" or has changed.
So here's a graph of
Parley
, a small program that is probably considered feature complete.
This is three different graphs mashed into one. There's no dates on the graph, but it covers roughly the past year
...read more...
16 | System & Utilities | http://euroquis.nl/bobulate/?p=1268 | 8802 |
Over the Christmas season we bought an electronic drum kit so that my daughter can practice at home; she's 9, but I hope that some day we can play "Ace of Spades" together. But the most exciting item in the large box was the empty box! I have not opened it up to ascertain if, indeed, the box is empty. Who knows, it might even contain KDE 4.9.3 packages for FreeBSD.
ObKDE: I found David Narváez post about the term "
real-life
" intriguing. Way back, Sebas and I used the terms "work-work" and "kde-work" to distinguish between "the time spent developing software for which (time) we are paid" and "the time spent developing software which is fun". That seems a little less pejorative (and sometimes the two overlapped). But there's another angle, not one pitting "KDE time" against "useful time" like David suggests. It may be that people writing about "real life" use that as a contrast to "that portion of life spent in virtual environments", i.e. that it's about
...read more...
16 | System & Utilities | http://euroquis.nl/bobulate/?p=1259 | 8799 |
This tutorial shows how to install Ubuntu 12.10 on the btrfs filesystem on a Hetzner server with two hard drives.
16 | System & Utilities | http://www.topix.com/tech/kde/2013/01/down-2?fromrss=1 | 8800 |
Every year Red Hat Czech offers a list of topics for bachelor and diploma theses to students from local universities. The topics are usually suggested and posted by Red Hat employees who then work with the students as technical consultants and mentors.
We see this as a good opportunity for students to learn about open source software, communities and collaboration and for us to find potential future employees
(so there's a great motivation too). We want students not to see their diploma or bachelor thesis as some boring obligation, but rather a "fun" way to learn new things, meet people and gain experience. And last but not least they are potential contributors to the projects they are involved in.
This year I managed to get several students I'm mentoring to pick a topic related to KDE.  Although all projects are somehow related to KDE Telepathy, it's a good start
Today I want to introduce work of first two students, Stanislav Láznička and Artur Dębski.
Makneto++
Stanislav ...read more...
16 | System & Utilities | http://www.progdan.cz/2013/01/kde-telepathy-bachelor-theses/?utm_source=rss&utm_medium=rss&utm_campaign=kde-telepathy-bachelor-theses | 8796 |
Continuing the series on KDAB contributions to Qt 5.0 (part 1, part 2, part 3), this time we cover C++11, and various optimizations
C++11 support
There have been many people and companies working on C++11 support in Qt 5. KDAB was involved in several Qt 5 features which relate to C++11. An overview of the features in Qt 5 which relate to C++11 is available from a presentation last Autumn.
One of the porting issues in a Qt 4 to 5 transition is that the QSKIP macro now takes only one argument where previously it took two. This is a source incompatibility for users to deal with. As macros can not be overloaded the way that functions can, a different solution is needed. That's where  variadic macros become useful. If C++11 is enabled when compiling a file which uses QSKIP, the definition of that macro looks like this:
#define QSKIP(statement, ...) QSKIP_INTERNAL(statement)
The QSKIP_INTERNAL macro ...read more...
16 | System & Utilities | http://www.kdab.com/kdab-contributions-to-qt-5-0-part-4/ | 8795 |
Looking past the irony that QML will be available for all platforms but WP8 in the short-term, and Nokias previous involvement in the development of QML, it is nice to see the platforms being created.
The last in the row is Ubuntu Phone, others are Jolla's Sailfish, RIM's BB10 Cascades, KDE's Plasma and Nokia's Components for Harmattan and Symbian. Qt seem to unlock the future UIs for devices.
What is striking is the interaction patterns being established. Nokia Swipe, Sailfish as well as Ubuntu Phone seems to rely heavily on swiping from the sides of the screen. This is, in my experience, the key to a truly one-handed device.
Using Android, you are constantly forced to hold the device in awkward angles or use two hands to reach the home button, be it physical or on-screen. Swiping with the thumb is always possible when using one hand (as long as you have an opposable thumbs), while the two-handed user can swipe using the index finger without ...read more...
16 | System & Utilities | http://www.thelins.se/johan/blog/2013/01/components-growing/ | 8792 |
A variety of methods exist for auditing user activity in UNIX and Linux environments.
16 | System & Utilities | http://www.topix.com/tech/kde/2013/01/down?fromrss=1 | 8791 |
2012 is not the best year for me in the KDE team, I almost didin't coded, heal life issues keep me busy in a way that I couldn't avoid. I did a few things however:
The program that I started as an University Project back in 2008, Rocs, is now being used in universities around the world for teaching Graph Theory and Data Structures. ( Much thanks to Andreas (CoLa) and Wagner Reck ( wiglot ) for helping me on improve my initial mess into a true opensource project. If you are a teacher or computer scientist student and never heard of Rocs for Data Structures / Graph Manipulation, do a favor for yoursellf and go take a look.
I'v spend this year much money on KDE related stuff: Bougth one kick ass Konqui Costume ( that costed around 2,200 EUR, + shipping )  and 2k buttons with konqui paintings to be used everywhere in events. It was used sucessfully in FISL and LatinoWare, the two biggest events in latin americas ( one with around 8k participants and the ...read more...


16 | System & Utilities | http://liveblue.wordpress.com/2013/01/02/2012-recap-for-me-in-kde/ | 8790 |
As of beginning of December I started contributing to the Mozilla community… I must say amazing people and amazing environment.
I was invited by Josh Matthews and David W. Boswell to a Mozillians meeting. The first task I took upon myself was getting new contributors mentioned with every release. With the help of the others I went around pinging people and a couple of days later we reached the consensus that we will be linking to a blog post on http://blog.mozilla.org/community/category/spotlight/ from the release note with every release.
We will be using a set of premature scripts I am working on to detect new contributors to a release as well as the contribution rate (code and bugs which is inspired by my GNOME fellow Andre Klapper). Those can be found https://github.com/seiflotfy/mozcctools (nothing special they just spit out JSON stats, will automate them this weekend).
And last but not least. After an interesting call with the super dad himself, Mike Hoye, I took a challenge upon myself to hack a tool that does the following:
...read more...
16 | System & Utilities | http://seilo.geekyogre.com/2013/01/my-first-mozilla-contributions/ | 8788 |
So after 4 years of development Zeitgeist is reaching 1.0. The Zeitgeist team has reached a big goal/milestone
What's new?
New libzeitgeist2: instead of libzeitgeist which was developed and hosted on Launchpad now reuse and expose our own internal Vala components. When comparing libzeitgeist2 to libzeitgeist we can see over 65% less code (thanks to Vala) with 90% compatibilty with libzeitgeist. (libqzeitgeist not affected)
GObject Introspection support
Faster performance
Smaller DB size: With a very small modification to the main table (primary keys), SQlite created some automatic indices that cover what we need so now instead of 34 indices we only need 25.
Lots ...read more...


16 | System & Utilities | http://seilo.geekyogre.com/2013/01/zeitgeist-1-0-almost-there-call-for-hackers/ | 8787 |
Till last week or 2 I was surfing through calligra code base. Shantanu asked me share my love for Plasma-mediacenter and hence it bubbled up with this post. I wanted this post as a Christmas gift to PMC(Plasma-mediacenter) users. But then due to my laziness and some foo factors it delayed.
PMC has support for playlist. Lets see how I added the search option for playlist. I wrote a model to filter the search in the playlist, named FilterPlaylistModel. FilterPlaylistModel inherits the QSortFilterProxyModel. And the key method of FilterPlaylistModel is filterAcceptRow. filterAcceptRow method will help us to filter out the rows which didn't matched with string in the search box. Playlist.qml uses playlistModel which is already in use. I wanted to add my FilterPlaylistModel to Playlist.qml. This was accomplished by adding a Q_PROPERTY in FilterPlaylistModel. Created a sourcePlaylistModel of type QObject. Added the read, write and notify options. I registered the FilterPlaylistModel in mainwindow.cpp. Now here is the tricky part, which took me some time to understand. Updated the model of Playlist.qml to:
model: ...read more...
16 | System & Utilities | http://sujithh.info/2012/12/search-your-playlist-plasma-mediacenter/ | 8784 |
Ссылки