Ссылки
You can tell a lot about a person by the desktop they keep. Are there a kazillion apps open? Are there documents and editors all over the place? Music apps? Terminals? These questions are among those that inspire the various distribution user screenshot threads and postings.
16 | System & Utilities | http://www.topix.com/tech/kde/2013/02/a-glimpse-at-my-desktop?fromrss=1 | 8869 |
Creating some consternation in the Web development community, Opera Software is switching from a home-built rendering engine to the more widely used open-source WebKit, now employed in the Apple Safari and Google Chrome browsers.
16 | System & Utilities | http://www.topix.com/tech/kde/2013/02/opera-moves-to-the-webkit-rendering-engine?fromrss=1 | 8868 |
I told you about the changes in Dolphin 2.2 some time ago already. Here is a summary of the last bugs that were fixed during the beta/RC phase:
16 | System & Utilities | http://freininghaus.wordpress.com/2013/02/13/dolphin-2-2-is-there/ | 8867 |
It's been a silly busy week for me, and I'll be working into the night to get reasonably through my "must be done by today" list .. but I finally got to this one: blog about tomorrows Luminosity of Free Software Google Hangout. This will be the third one and hopefully the best yet.

The agenda goes something like this:

* Free software, who participates?
* Simon listens: Free-software-powered accessibility robots!
* Kate: why it is the only text editor that I use .. other than vim.
* Open participation, Q&A

As usual we'll go for 45-60 minutes max and then it will end up on Youtube in the LoFS playlist. Also as usual: if you have a topic you'd like to have me cover, a question you'd like to ask or if you have an insight you'd like to share, leave them in the comments ...read more...
16 | System & Utilities | http://aseigo.blogspot.com/2013/02/lofs-episode-3-tomorrow.html | 8866 |
So Akonadi is already a "cache" for your PIM-data, and now we're trying hard to feed all that data into a second "cache" called Nepomuk, just for some searching? We clearly must be crazy.
The process of keeping these to caches in sync is not entirely trivial, storing the data in Nepomuk is rather expensive, and obviously we're duplicating all data. Rest assured we have our reasons though.
Akonadi handles the payload of items stored in it transparently, meaning it has no idea what it is actually caching (apart from some hints such as mimetypes). While that is a very good design decision (great flexibility), it has the drawback that we can't really search for anything inside the payload (because we don't know what we're searching through, where to look, etc)
The solution to the searching problem is of course building an index, which is a cache of all data optimized for searching. It essentially structures the data in a way that content->item lookups become fast (while normal usage does this the other way round). So that ...read more...


16 | System & Utilities | http://cmollekopf.wordpress.com/2013/02/13/kontact-nepomuk-integration-why-data-from-akonadi-is-indexed-in-nepomuk/ | 8863 |
I'm pleased to announce a new issue of the open-slx Screencast. This time i'm showing you how to re-use your old Firefox-Bookmarks from your desktop-pc in Plasma Active.
16 | System & Utilities | http://feedproxy.google.com/~r/homelinux/kde/~3/etfJ__4tCxk/open-slx-screencast-using-your-old-firefox-bookmarks-in-plasma-active | 8858 |
Around two weeks ago, a bug about was reported in which Okular crashed when changing the color of highlighted text. After a bit of debugging i found that the bug was actually in kdelibs in the KColorButton class.

This is a class I had never looked internally so it was a bit hard to decide where to start looking for a fix. Then I decided to look at the git log and realized the last commit introduced by a fix for color selection not working correctly on double click.

I took my chances and saw that reverting that patch actually removed the crash, so now I knew where to look :-)

After a few minutes looking at the code i came up with a 3-line patch that fixed the crash and still made double click work correctly. I'm so awesome o/

But that wasn't enough, I needed to *prove* I had fixed it, so i decided to create some tests, that was a bit harder since it involved "clicking" in buttons ...read more...
16 | System & Utilities | http://tsdgeos.blogspot.com/2013/02/unit-testing-kcolorbutton.html | 8855 |
Since my last post a lot has happened to the Nepomuk-WebMiner (former MetaDataExtractor).

The WebMiner went through the KDE Review process and got cleaned up a bit during this process. The new location of it is extragear/base/nepomuk-webminer.

On the code side, I have fixed several bugs and integrated the automatic fetching better into the current Nepomuk system.

The new WebMiner-Service respects the suspend/resume and event monitoring (no internet, low diskspace, on battery mode) in the same was the FileIndexer does it.

When the automatic fetching is started via the command-line or dolphin command, the service is used for the actual fetching. This allows to show the current fetching progress in the nepomukcontroller (in the systray).

Starting with KDE 4.11 the Systemsettings for Nepomuk and the Nepomuk WebMiner are combined and won't show up as two different entries anymore.


...read more...
16 | System & Utilities | http://joerg-weblog.blogspot.com/2013/02/nepomuk-webminer-05.html | 8854 |
In a world where some people still communicate with each other using some sort of sounds, they will be happy to learn that SFLPhone KDE now have an awesome new feature: Macros. Does it free you from your daily conversations where you always end up saying that something being asked today can't be ready by… yesterday? Not really, but that would be nice. What it does allow you to do is create a set of key sequences that can be called using keyboard shortcuts, toolbars and other accessibility methods. This may solve a few corner cases previously not very well handled. Here is a little summary of a few common use cases:
Corporate SIP client where you have to press a key or a code to call the outside world
Listening to voicemails without having to enter the password manually
Clearing all voicemails
Bypass custumer services robot-menus with a pre-programmed sequences (or a ton of "0" to try to talk to a human if they still have some real customer support )
Call your most common contacts
Enable or ...read more...


16 | System & Utilities | http://elv13.wordpress.com/2013/02/06/sflphone-kde-now-have-a-macro-subsystem/ | 8853 |
Katherine Noyes has been an ardent geek ever since she first conquered Pyramid of Doom on an ancient TRS-80. Today she covers business and tech in all its forms, with an emphasis on Linux and open source software.
16 | System & Utilities | http://www.topix.com/tech/kde/2013/02/kde-4-10-delivers-key-updates-across-the-board?fromrss=1 | 8852 |
Important: The location of the release pary in Karlsruhe I announced has changed! I'm really sorry, I hope this message reaches everybody in time!

This is the first time I'm trying to organize a release party -- and of course everything went wrong ;)

I wanted to wait a while before reserving a table at the restaurant to have somewhat accurate information about how many people are coming. That was a mistake, of course -- there's a football game on friday, and "Der Vogelbräu" is full already, no tables are available for reservation. Thus, we will now meet at

Badisch Brauhaus, http://www.openstreetmap.org/?lat=49.01205&lon=8.39375&zoom=18

instead. Time is the same, still Friday the 8th at 20:00. This time, I already have a table reserved for us (name is "Brauch") -- so everything should be alright now :)


16 | System & Utilities | http://scummos.blogspot.com/2013/02/location-changed-kde-410-release-party.html | 8851 |
As of today KDE SC 4.10 final packages are available for openSUSE 12.2 and Factory users. The new KR410 repo got built and you can replace your KR49 repos with it. KDE SC 4.10 will be part of openSUSE 12.3 and all minor updates for that KDE release will be shipped via the official update channel. Of course KDF does also contain KDE SC 4.10 final.
Currently there are no major bugs known. As already mentioned before, kio_sysinfo got replaced by kinfocenter because kio_sysinfo for openSUSE is unmaintained.
It is recommended to run nepomukcleaner to get rid of all legacy data. Beware though that it might take a long time. If you have nothing valuable in your nepomuk database, it is probably quicker to just remove its data from ~/.kde4/share/apps/nepomuk and start from scratch.
Another thing to note: if nepomuk crashes while indexing you might encounter an almost two years old Qt bug which according to the report, Qt devs are reluctant to fix. The problem of this bug is that after the ...read more...
16 | System & Utilities | http://kdeatopensuse.wordpress.com/2013/02/06/kde-sc-4-10-packages-for-opensuse/ | 8849 |
It brings many improvements, features and polishes the UI even further, which already is one of the most polished, stable and mature desktop environments.
16 | System & Utilities | http://www.topix.com/tech/kde/2013/02/kde-4-10-released-the-fastest-kde-ever?fromrss=1 | 8850 |
I will be talking about the Open Chemistry Project at FOSDEM this year in the FOSS for scientists devroom at 12:30pm on Saturday. I will discuss the development of a suite of tools for computational chemists and related disciplines, which includes the development of three desktop applications addressing 3D molecular structure editing, input preparation, output analysis, cheminformatics and integration with high-performance computing resources.
On Sunday Bill Hoffman will be speaking in the main track about Open Science, Open Software, and Reproducible Code at 3pm on Sunday. Bill and Alexander Neundorf will also be talking about Modern CMake in the cross desktop devroom on Saturday.
FOSDEM is one of the first conferences I attended (possibly the first, I can't remember if I went to a science conference before this). It will be great to return after so many years, and hopefully meet old colleagues and a few new ones. Please find me, Bill or Alex if you would like ...read more...
16 | System & Utilities | http://blog.cryos.net/archives/263-FOSDEM-Open-Science-and-Open-Chemistry.html | 8846 |
Yesterday I mused on Google+:

I used to do a "seigo on kde" live video cast back in the day ("straight from his bedroom, heeeeeeere's aaron!" ;) with viewer interaction, and they were a lot of fun and pretty well attended.

Years have passed, and I'm considering starting up again using Google+ Hangout, though with a slightly broader scope to encompass the bigger world of things that make up the Free software user experience landscape. It'll retain a KDE perspective, but not be limited exclusively to "things KDE makes".
The response was quite good .. and so I've decided to go ahead with it. I'll be hosting the first Hangout tonight (!) at 18:00 UTC. Why the short notice? This will be something of a dry run to get the feel for "on air" Hangouts, both in terms of the production bits and the audience management. If all goes well tonight with the technical details, I"ll make this a weekly thing ...read more...
16 | System & Utilities | http://aseigo.blogspot.com/2013/01/hanging-out.html | 8845 |
The KDE 4.10 release is near, and since Lydia Pintscher moved to Berlin :( there have not been any more release parties! This state is unacceptable and needs to be changed. Thus:

There will be a KDE 4.10 release party in Karlsruhe, Germany, on Friday, the 8th February 2013. Start of the event is 20:00 at "Der Vogelbräu". Please add yourself to the wiki page if you already know you'll come!
Those events have proven to be a very nice opportunity to meet other KDE enthusiasts and developers from nearby in the past (also there's beer!) -- so if you live near Karlsruhe and you like KDE, there's no reason not to drop by!

Please observe the wiki page for eventual updates.



16 | System & Utilities | http://scummos.blogspot.com/2013/01/announcement-kde-410-release-party-in.html | 8840 |
Hello again planet,
I finally got time to konquer the kjs world once more. I was kinda busy in the past month and I still am. Many month have past and kjs was still over 1000(1004) fails in the ECMAScript Testsuite. But finally I broke the 1000 fails border, with implementing Function.prototype.bind, there are now under 1000 fails, even better also under 900! "Only" 895 fails now.


But if you look more closely at those 895 fails… ~700 are from strict testcases, which is like no gain for the user, ~100 are some not deletable properties of the standard builtin Objects, minor gain in some special situations for the user, and ~50 are because of some special call usage with null and undefined, maybe minor gain. So overall kjs is not in a bad shape…. function wise…
But sadly… I couldn't commit any patches, they are still waiting for review, so don't be surprised if your konq still shows 4147 ...read more...
16 | System & Utilities | http://buschinski.de/2013/01/kjs-finally-under-1000-fails/ | 8839 |
Nepomuk has a unique problem of maintaining an RDF store. Unlike traditional SQL based stores, RDF offers a very loose schema, which is a HUGE advantage. Unfortunately all of the current RDF stores do not support any form of schema enforcement. It's up to the client code to make sure that the data being pushed is valid.
This has resulted in a number of problems such as strings being stored where an integer should go.
With the KDE Workspace 4.7 release, we started employing our own form of schema enforcement in the Nepomuk Storage Service, but the old incorrect data still remains. Also, as Nepomuk has evolved as a project, we have found better ways to store data. Since the schemas are so loose, we could easily store both the old and the new data without any problems on the database level. This obviously results in more complex client code which has to handle both legacy and new data.
For this release, we decided to clean up the code to a certain extent and stop supporting some of ...read more...
16 | System & Utilities | http://vhanda.in/blog/2013/01/nepomuk-cleaner | 8838 |

Plasma NM 0.9.0.7

SHA256Sum: 926e9bbbc848219ea6314cc84325216397732c8ad1b94ba41b5c9e53b54773b2

Because of bug 313291 I really recommend upgrading to this new version.

Changelog:

. fix version string (it is wrong in Plasma NM 0.9.0.6).
311837
: fix Metric edit box in VPN's routes window.
304466
: add workaround to prevent crash when disabling wireless also disconnects the wifi card from motherboard.
313291
: fix Ok button when adding/editing connections.
312305
: add support to IPv6 Privacy Extension.
312656
: quote file names when exporting openvpn configuration file in case they contain white spaces in their names.
. improve vpn import/export error handling.
311032
: ignore "ghost" connections.
311348
: workaround visual glitch in Back button in interface details window.
311894
: fix disabling IPv4 configuration (usefull if you only use IPv6).
The following languages have more than 80% of strings translated:
bs ca cs da de el es et fi
...read more...
16 | System & Utilities | http://lamarque-lvs.blogspot.com/2013/01/plasma-nm-0907.html | 8837 |
Once a year all or most of the applications around graphics from the free software world come together and work on new ideas and features for there software. The event where they come together is called LibreGraphicsMeeting. Oyranos participated always the last years in that meeting and got a lot of feedback and ideas from it. This year the LibreGraphicsMeeting will take place in Madrid/Spain and there is still time to submit interesting presentations around free software and graphics. As always the LibreGraphicsMeeting tries to collect some money for travel costs of the participating developers.
But there is more, last year we tried to get Gustav Gonzalez to the LGM and it didnt happen. This year Sirko started an campaign very early, as Gustav needs an visa for Spain he has to show flight tickets and accomodation for get it until 15th of February. Now we have nearly the sum ...read more...
16 | System & Utilities | http://www.oyranos.org/2013/01/lgm2013-coming-soon/ | 8834 |
Blog Tags:
The Skrooge team is pleased to announce the release 1.5.1 of its popular personal finances management application. The attentive reader will notice that there is no annoucement for version 1.5.0... This is because I was too slow to make it before Stephane published a new version 
.
This new version's highlights contains :
Automatic import through weboob. In spite of the [funny | questionnable | silly] (pick your choice) name and general tone, weboob is a quite interesting technology allowing to fully automate the process of downloading data from your bank, by parsing its html page. Backends are available for a few banks, but writing additional backends is actually quite easy with some python knowledge, and their community will welcome your contributions.
Overall performance improvement
...read more...


16 | System & Utilities | http://skrooge.org/node/183 | 8832 |
As KDE-LightDM prepares for heading into extragear, I'm busy tying up all the loose ends and final bits of polish on the product. One of the final items left is working on making it easy for modders and hackers to build their own themes and make these really easy to install for all users.
In recent weeks, I've had two people contact me with regards to making their own themes which is really encouraging.
Stoica-Marcu Andrei (FlowRiser) has developed a login manager theme that looks like the login theme that mimics the video game "League Of Legends". As an old person I don't really know what that is, but I do know it looks very nice. The still screenshot shot does not do it justice, there's things animating and moving and there's sound and all sorts.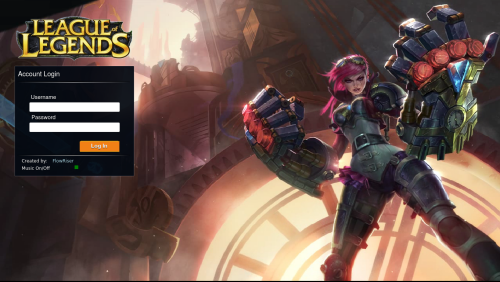 Whilst this obviously isn't to everyone's taste and won't ever be shipped with KDE-LightDM, it's really encouraging to see someone take the flexibility the QML-powered theme engine provides and make something really unique with ...read more...
16 | System & Utilities | http://www.sharpley.org.uk/blog/user_lightdm_themes | 8829 |
There is far more to multi-media production on Linux than GIMP , the beloved drawing and painting program, though it seems that is all there is because it gets all the attention.
16 | System & Utilities | http://www.topix.com/tech/kde/2013/01/professional-graphics-creation-on-linux?fromrss=1 | 8828 |
Attention, this is a crucial update!
The Calligra team releases updates to the 2.4 and 2.5 series at the same time: versions  2.4.4 and 2.5.5. These releases include fixes for two major bugs in the Sheets application which made recalculations of spreadsheet contents go wrong under certain conditions. We urge all users of Calligra Sheets to update immediately.
In addition these releases contain a number of other important bug fixes.
Bugfixes in This Release
Here is an overview of the most important fixes that are in 2.4.4 and 2.5.5. There are several others that are not mentioned here.
General:
2.5.5: A few build issues on Windows.
Sheets:
2.4.4 and 2.5.5: A very nasty bug which made recalculations of spreadsheet contents go wrong under some circumstances (BUGS: 312981, 313010)
Kexi:
Kexi Forms:

2.5.5: Description was ignored in Command Link button
2.4.4: Make palette background color property in text editor work (BUG: 309274)
2.4.4: Fix "data source tag" for text box (regression because of changes in KDE libraries' line editor)
...read more...


16 | System & Utilities | http://www.calligra.org/news/calligra-2-4-4-and-2-5-5-released/ | 8827 |
On Linux, they will run atop Wayland or Xorg as display server. The user interfaces move away from widget-based X11 rendering to OpenGL.
16 | System & Utilities | http://www.topix.com/tech/kde/2013/01/the-road-to-kde-frameworks-5-and-plasma-2?fromrss=1 | 8825 |
Just a small update to (partly) answer my own question: apparently, the 3G modem in the Nexus 7 can be accessed via the cdc_acm Linux kernel driver. Great thanks to whoever activated that option in our hardware-adaptation kernel (I suspect Tuomas did this.

).
To cut a long story short. After inserting my SIM card into the Nexus 7 (Note that I have disabled the PIN for this particular card.) a new "Mobile Broadband" device showed up in the network manager applet. According to the info there it is the device /dev/ttyACM0. Note that I have two ttyACMx devices here on the Nexus 7 3G version, 0 and 1. According to the modem-manager debug output the 3G modem is identified as "XMM6260″, which corresponds to the other sources that say this chip is built into the Nexus 7.
So far so good, however, there is the problem that the XMM6260 seems to use a (slightly?) different command set. Apparently ofono already has an according driver implementation for this chip but not modem-manager. I uploaded the ...read more...
16 | System & Utilities | http://ruedigergad.com/2013/01/23/update-nexus-7-plasmaactive-vs-3g/ | 8824 |
Since alpha 2 there have been many crash and bug fixes and some visual polishing. There were some random crashes with script providers and some rare crashes like trying to expand a departure item, that currently gets removed (animated).

Stop IDs are now used by the applet instead of stop names, if available. The data engine distinguishes between names and IDs, scripts know whether or not an ID was given and can use different URLs then. For providers with slow web servers the timeouts were fixed. A global timeout of 60 seconds is now used for script execution and asynchronous network requests (synchronous requests are counted as script execution time). Previously there was a global ~10 seconds timeout, making the default timeout for network requests of 30 seconds senseless.

Getting additional data for multiple timetable items at once now works much faster, because all requests get started together, not one after the other.

Besides fixing bugs I did some visual polishing of the applet. All route items now use the same angle for the stop names. The ...read more...
16 | System & Utilities | http://fpuelz-kde.blogspot.com/2013/01/publictransport-011-now-in-beta.html | 8821 |
As I wrote before, we are trying to make PA4 as stable as possible, and as well as it was noted by some people, this involves also having images for a wide variety of devices.
What I'm doing, is kindof even another step: making the image creation as easy as possible, so that is possible for people to contribute easily in the creatoin process of those images, (especially images for previously unsupported devices).
In Mer, that is the base of Plasma Active the OS images are created from an instruction file called kickstart. you can find a source repository that creates kickstart files for plasma active here:
git clone git://anongit.kde.org/plasma-active-kickstart.git
Then, what you have to do is installing a Mer SDK, following the instructions here. This is very easy, is more or less uncompressing a tarball and running a shell script inside it, and should work on any distribution.
Then, from inside the SDK chroot environment, go where you downloaded the git repo (your home is accessible from there) and do:
mer-kickstarter -e ...read more...


16 | System & Utilities | http://www.notmart.org/index.php/BlaBla/Active,_images_and_devices | 8816 |
How long had I been waiting for this to commence - every month, every week, every day passed so painfully slowly - it seemed like eternity. I sometimes felt like a little kid imagining weird things - imagining being in some limbo land where the clock just wouldn't tick any further.
And finally it happened on the 26th of November, 2012. The Google Code-in 'rocket' had launched from the lands of the 'Google empire' to many thousand homes where young developers were ready to explore the world of Open Source in the next 50 days of their life. I am one of those students. I'm not exaggerating - seriously. I'm just giving voice to the feelings of hundreds of teenagers who participated in Google Code-in 2012.
After contributing to KDE in GCI '11, I was determined that this year I would be doing the same. Thankfully I got this opportunity and I grabbed it with both hands!  
I was able to do 71 tasks for KDE and acquired a lot of knowledge while doing each one of them. And by knowledge I don't mean ...read more...
16 | System & Utilities | http://blog.binaryking.in/post/40691577967 | 8814 |
I had grown tired of the look of the system meter plasmoids in my desktop. I was looking for a more minimalistic yet complete system information.
Browsing around, I came across several desktop screenshots with Conky and KDE, and I liked them. Previously, I had the idea that it was suited only for Gnome, but these screenshots changed my mind. So I got to the task of finding a suitable configuration to replace my current plasmoids and some blink in the process.
First, I wanted a big clock. I had come across several examples with a big clock on the desktop, and I liked that. This is what I came up with.
Yes, I know there's a clock on the panel. This one was just for the looks. Here is the conkyrc file for it. conky_clock
Then, on to the real interesting setup, with system information, and weather. The system meters one weren't hard, save for the temperature and fan rpm. I had to ...read more...
16 | System & Utilities | http://soliverez.com.ar/home/2013/01/using-conky-on-kde-my-setup/ | 8811 |
Ссылки