Ссылки
- Update to 1.5
- Depend on gettext and libiconv
With all the effort going into the code portions of KDE4 on Solaris, there's something being neglected. Partly this is because the art skills of the "core" KDE4 Solaris team are competitive with a dead squirrel. So we don't have something recognizable as a logo for KDE4 on Solaris. I think it would be a useful thing to have, to add a little branding to the KDE Solaris webpage, the Techbase page, possibly even using the intrinsic branding possibilities of the Plasma panel. And I'd like an icon for blog entries in my "Solaris" category, of course. And for the inevitable talks -- there's one upcoming at a conference -- about KDE4 on Solaris.

One issue I can imagine is that the use of OpenSolaris logos and colors might be restricted by Sun's trademark rules.

We've got KDE branded Sun hardware, but that doesn't really express the connection with OpenSolaris at all. So if there's a budding artist out there in the OSOL community ...read more...
New port: open-vm-tools-nox11
Change build to lib dependencies.

Submitted by: Guy Yur <guyyur@gmail.com>
KDE has always been a community that I saw myself very happy with. Open, friendly and cheerful to newcomers. To improve that, and not to diminish the quality of coding while doing so, #kde-devel is better used for coding only, and suggests #kde-cafe for a socialisation channel. I promoted the use of that channel in the past.
I can't anymore though. Blue Numbers is an op at that channel. Everyone knows her... errrm... sorry, She knows everyone. Whenever she sees a newcomer to that channel, rather than being happy about a new person, she feels the need to follow up an interrogation session. Who he/she is, how he/she found the channel, why is he/she not in #kde-devel (we don't welcome gnomees now, no collaboration supported), what are their real names... oh wait, wasn't Blue Numbers herself using her fake name even in the kde mailing lists? only recently she added the real one to the planet even. And yes, if the person doesn't answer, Blue will /op herself and yes... you know the rest.
So yes, the USA will be ...read more...
!!!
Ossi wants to join in on Seli's challenge...!

(He's more specific too: He gives a time limit of next year's aKademy for us, and will dye it for an aKademy he goes to.)

Anybody else jealous of the attention being heaped on Seli?
Update to 1.0
- Update to 0.11.5.
Upgrade to 0.9.0.
Chase silc-toolkit update.

Approved by: garga (mentor)
So as it was promised, konqueror session management is already done. I've just sent an email to kfm-devel with the patch attached and hopefully the patch will enter into trunk before the hard feature freeze (next monday) so that we get it in Konqueror 4.1.
The session management support is pretty similar to the one that Opera has. Let's say it's inspired in Opera =). And as everyone likes screenshots, here there is one that shows the new menus for session management:
So you can easily save current session, open one of the saved sessions, or manage current sessions. And only one more item was added to the File Menu, which is the same menu where session management resides in Opera.
The Manage sessions dialog lets you save current session in a new session or in an existing session (overwriting it). It also can rename an existing session, or delete it. Or even open one of those sessions. Quite straightforward if you look at ...read more...
Check in for some info and images from the expo. Trolltech: Matthias Ettrich talked to us about KDE, freedesktop.org and the need for a unified HIG. via OSNews.com
Right, time for another round of updates. The Solaris ports work on KDE4, with all (or as many as we can manage) of the dependencies it lives, as always, in the SVN repository in CVSDude. This is documented in Techbase (which is a wiki, so anyone can add more information to that page about quirks or special cases which need handling -- but please post to the mailing list if you're having trouble building KDE4 on Solaris).

As usual, the SVR4 packages used by most of the available Solaris versions make upgrading annoying; you will have to pkgrm anything that needs updating and clean out existing source tarballs. You may even want to do the ol' yes | pfexec pkgrm -Y KCE repeatedly and build everything afresh.

Qt has been updated from 4.4-rc1 to 4.4.0; there are still a half-dozen patches we need to apply, various bits like still missing consts here and there and there is a mysterious ambiguity in one of the examples which means we don't ...read more...
For the third time, the CodeYard Capgemini Open Source Award finals were held at the Capgemini offices in Utrecht. Finalists this year included a visual program designer, python frameworks for helping in the teaching of math, a teacher's administrative assistant website (bear in mind these are Open Source projects developed by high school students, 16-18 years old, often in their first year ever of programming stuff). There are no really finished products out there, but lots of neat potential.

The winner this year was Starez, a game distribution system that handles automatic updates and things like that. Think vaguely like Steam, I think. The implementation is in Python, if I remember correctly, with GTK as a UI. But it runs on KDE4 just fine. Kudos also to their supporting team at the TCCN.


Picking a winner is always really tricky -- I think all of the finalists have really strong cards in various ways, and I'm glad ...read more...
- New port: codelite

CodeLite is a powerful open-source, cross platform code editor for the
C/C++ programming languages.

http://www.codelite.org

Approved by: miwi (mentor)
Retire xorg-printserver.
So Lubos/Seli made disparaging noises as to whether or not BugSquad would do much good:
"I'll believe it when I'm not in the commit digest."

Now if you look at that query I put in my last post, you'll see a bunch of people with brand new bugzilla accounts (plus some old-timers!) who are all in the top. (finex, nixeagle, lemma, pino, brams, grundleborg are all accounts I recognize.)

Unfortunately, you'll also see l.lunak clocking in at #5. So he has a point. And it's a good one: we'll be self-sustainable in the long-run if it isn't just a few people doing this. If we can get people to do regular triage, and continue to participate in BugDays, we should easily have ten people who will kick all the developers out of the top ten.

So upon further talking with Seli, he told me he'd dye his hair blue for aKademy if we could reliably kick him out of the top twenty. This is totally doable for us! He closes ...read more...
I was asked a good question last night, "Why does BugSquad keep doing Konqueror?" There's a few answers to that. For one, it's an easy place to start. You don't need to know much about how KDE is supposed to work. Also, the old documentation did a nice job of talking about triaging Konq, so that made it easy to go and update it. But the best reason is that if you look at the bugzilla stats, you'll see that Konqueror is at the top of the "open bugs" list, with 2677 open bugs. Kmail is next with 1471 open bugs, and then things drop dramatically: kio has 641. If you look to the side of those statistics, you'll also see that Konqueror is very "green" right now. That's cheating a bit, since I'm including past bug days here. If you use the default query of 7 days, we aren't as green as I'd like to be. That's why you should come join us now, though. ;)

Oh, and can I mention that our ...read more...
So this blog title is "KMail and bikeways in Germany". You may wonder what they have in common. You may wonder whether there will be an eloquent Aaron-style nice little story behind that.
But sorry, no, I have to disappoint you. At least from my point of view kmail and bikeways in Germany have absolutely nothing in common, two completely unrelated things, no surprising lovely details they share.
So, to get to the point: what I wanted to say for a long time: congratulations to KMail ! I use it since years and it always just works. And one IMO huge achievement: I have thousands of emails in my mail folders, and it starts really really fast, basically immediately. Sorting or searching the mail folders - instantly. Greak work ! Not all applications manage to do that.
Now to the sad part, the german bikeways. No, I won't complain that there are no or too few bikeways in Germany. More the opposite. There are too many, or, too many unusable bikeways in Germany. I mean, bikeways could be a nice ...read more...
I hadn't heard or seen anything from the Kopete devs yet, but I did ping Matt earlier this week to help spread the word to the rest of the project. Remember, this is an activity for you the developers, not me. I make myself available to answer questions and facilitate discussion, but the purpose of the user research profiles is to get developers more aware about their users. I will be at UDS next week and will be checking up on the Kopete User Research Profile once I get back.
- Update to 0.94.0

PR: 123713
Submitted by: Radim Kolar SF.NET <hsn@sendmail.cz> (maintainer)
- Update to 2.3.5

PR: 123702
Submitted by: Peter Thoenen <peter.thoenen@yahoo.com> (maintainer)
So, yesterday I took a look at messages/month on kde-devel@. A big thanks to all who responded to that, especially Thiago for an interesting comparison of "of" versus "for". Obviously an important distinction to make.
As promised, here is my comparison of kde-devel@ against kde-core-devel@...
Comparison of messages/month on kde-devel@ and kde-core-devel@ (click to popup)
OK, some things to note:
Both lists often peak around the same time (interesting, not suprising)
Historically kde-core-devel@ handled less traffic. This situation changed about 2 years ago
That's my curiosity about these lists satisfied. Anything you would like me to look into here?
Fix __asm macros for asm_x86_64
- Add dependency on devel/icu
- Split startup rc files, start vmware-kmod.sh earlier
- Bump portrevision

Submitted by: jkim
After having ported KPluginSelector to use Goya for showing the widgets it needs to show on the item view, I have worked on removing all unneeded stuff. The code is amazingly more clear now and it now sorts plugins alphabetically. Less code lines, and more features: it can search through the search box on the top. Nowadays this is a must, since it seems plugins are going to appear everywhere
KWin, Kopete, Konqueror have a good number of plugins. And more to come…
Since lots of users suggested before that rows were very high, now I made them be less tall. I guess this improves visibility, since you can see more plugins with a fast sight.
So, you can find the patch here. Some screenshots: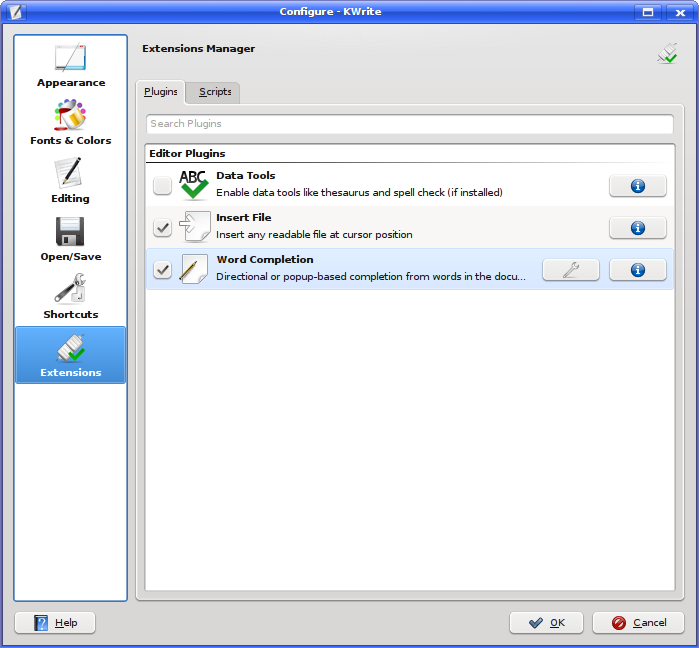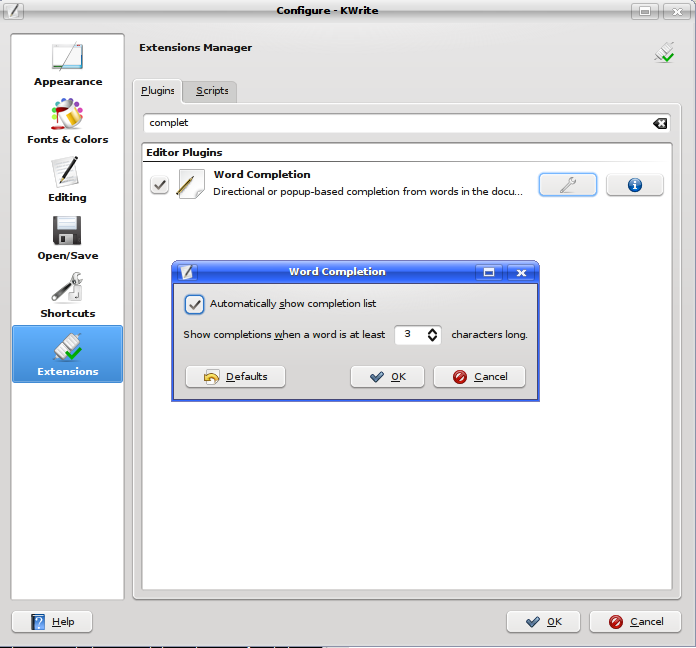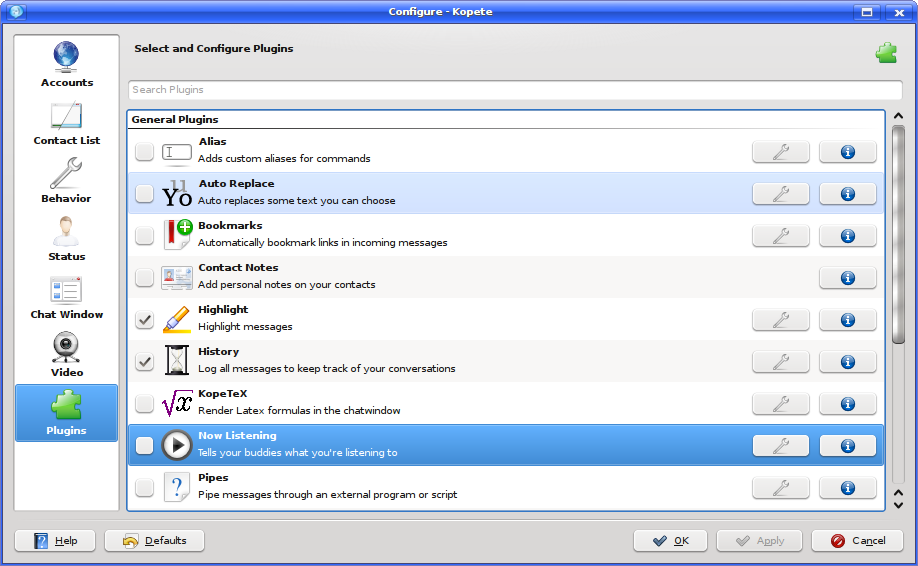 This is very probably (almost ...read more...
- Update to 5.4.2b1
- Update to 6.4.1-1
Yesterday, i have recieve a private mail from an Italian photo-journalist named Claudio Giovannini who use digiKam under an Asus eeePC




Claudio use eeePC as a computer relay with photo agencies. He download pictures on the computer, mark files using IPTC, reduce image sizes, and sent files on the web by FTP. Sound like eeePC is a perfect compagnon for photo-journalists.
Ссылки