Ссылки
One aspect of a new conference that may be under-appreciated is that of sponsorship.  Not only are we organically growing a conference identity over the first years, but we're also working with new sponsors.
If you haven't guessed, sponsors and donors that are interested in European conferences may be different than those with Central and South American conferences.
As such, I'm happy to announce that we (the Camp KDE organizers) have already come to agreements with two American companies to help our event.  As with other events, their donations will be used to secure facilities and subsidize the travel and lodging of attendees.
The upcoming Dot article on the event announcement will more formally address this topic, but I want to thank:
iXsystems:  You may know them because of their desktop initiatives at electronic chains, their server offerings, or their collaboration with the BSD family (notably our friends at PC-BSD).  If you're in the Bay Area, you can meet both at the "meetBSD California'08″ conference coming up in ...read more...


The KIO framework has been with KDE since eternity, in some parts long before KDE 2 came out if I'm reading the meta information correctly. It provides us with many useful slaves, including one for HTTP and WebDAV. However, despite the hours of work which went into it, and despite the fact that it works very well for most of the time, we can do better. The software world beyond the desktop is making its functionality increasingly available through well-defined interfaces. We, on the other hand, need a good API to make the ubiquity of services a reality. If we provide one, more developers will consider our libraries as a good choice for their applications.
As one of these developers, the difficulty to access services with a REST interface has annoyed me for quite some time. At first I've thought that the mistake must be with me or my source code, but now that patches to KIO are available I know that it was simply impossible before. Now it is finally possible.
(To be fair, SOAP users ...read more...
While the Decoding table is being redone for KDE 4.2 there was a bug report pending about the old version of it, in that larger values do not fit into the witdh of the value fields.
The culprit code:

QFontMetrics metric( font() );
const int int16Width = metric.width( "88888888″ );
KLineEdit* mInt16Display = new KLineEdit( this );
mInt16Display->setFixedWidth( int16Width );

Bogus, as the width of the lineedit widget also includes the width of the frame plus some left and right margins, not just the width of the rendered string.
While this report was filed as a wish, I considered it still as a bug. And because it looked simple (and to keep the Zarro-Boogs state for Okteta
) I navigated my editor to the 4.1 branch… to find out, it wasn't that simple to fix.
There is no such thing as a void QTreeView::resizeColumnToContents() for QLineEdit, or similar. So I tried QSize QStyle::sizeFromContents(), but the results ...read more...
I moved my main workstation this morning, to plug it into the power meter [[ note to yoyo: the advantage of a hardware power meter is it doesn't force me to use Linux. Similarly, I can measure the total power usage of my workspace by ganging things together on a power bar through the meter. ]] and to bung in another 2GB of RAM, and in doing so the data connector for one of my hard drives just snapped off. That's the little plastic 9 (?) pin L-shaped thingy. The one on my boot drive. OK, it's just a boot drive, one 15GB partition on an otherwise unused disk, but it's still mightily annoying, not to mention fatal to my startup routine. Enter panic mode.

Fortunately, the metal foil pins that were laminated on the plastic did not break off and were only bent a little. So I retrieved the snapped off bit of plastic and jiggled it into position next to the pins, then gently slid the cable-side connector (female) over the crumbling connector on the ...read more...
It has been a year since I last visited Munich to attend the Qt Developer's Conference, and Trolltech has kindly invited me to attend 2008's gathering which starts tomorrow.
For last Kubuntu Tutorals Day and again at Ubuntu Developer Week I gave a quick introduction to PyKDE creating a simple web browser using Qt's WebKit widget.
I added microblogging support to Planet KDE . A surprising number of KDE developers seem to be communicating their lives over Twitter so it seems something that should be opened up for all to read.
This is another post about collection backends in Amarok. The others posts explained the switch to MySQL embedded and tried to address some of the concerns.
Today, MetaService-java hit Jolie's SVN. You can find it in /trunk/support/metaservice-java. Basically, MetaService-java is a Java API abstraction layer for interacting with MetaService, so that you can use it as if it were a Java object.

This project was born for two reasons:
- it will be part of a solution for the integration of Java enterprise web applications with Service-Oriented Computing;
- it is a good example of how to implement an API abstraction layer to MetaService from an Object-oriented language, so its source code could be a useful reading for the Plasma::Service developers.

I'll let the code (and its comments) and a simple example speak for themselves. They're in Java, but they should be pretty easy to understand even for people non-proficient with it. Example follows.


MetaService metaService = new EmbeddedMetaService(); // Create a MetaService instance.

// Set up access to a SOAP Web Service.
MetaServiceChannel myWebService = metaService.addRedirection(
"MyWebService", // Resource name to assign
"socket://www.mywebservice.com:80/", // Service location
Value.create( "soap" ), // Protocol to use
Value.create( "My metadata" ...read more...
Linux publisher Mandriva has released its latest distribution, Mandriva Linux 2009 , offering a faster boot time and up-to-date versions of tools such as KDE, Gnome, OpenOffice and Firefox, plus an installer ...
libkdcraw 0.1.6 for KDE3 has been just released. The tarball can be downloaded from SourceForge at this url.
This release is a backport of current implementation from KDE4 based on LibRaw 0.6.1 Raw decoder. For more informations, take a look on this previous blog entry
New cameras are supported with this release: Canon 50D, Sony A900, Nikon D90, Nikon P6000, and Panasonic LX3 FZ28.
Have an happy Raw workflow...
Another few hours until it comes back, apparently.
You can read more details about it at
http://news.opensuse.org/2008/10/10/power-outage-in-area-where-most-opensuse-servers-are-located
One last entry on the topic of DVCS and repository management; I'm quite warming to the topic and the use of DVCS in general. So much so that I got a query on IRC the other day whether I was involved in the KDE transition to some other SCM system -- and if Mercurial had been picked for that.

Well, "no" and "no".

People who know all about this stuff are Thiago (for the Qt Software unit in Nokia) and the KDE Release Team and Dirk and Sebas. There's a mailing list scm-interest (I think it's called) for people who have a concrete dedication to improving the SCM for KDE. It's not just about being interested, or indeed about having an opinion. Those who code decide, and there's simply more engineering effort available for git than for anything else -- unless someone pulls open a can of Mercurial developers, administrators and enthusiasts.

So I guess eventually I'll have to become a git user as well, but right now I'll continue to ...read more...



"Shubo Bijoya" to one and all. Last 4 days were some fun. This was the first Durga Pujo after my marriage so it was quite interesting. Its like the whole Bengali Community - "Milan Tirtha" - in your locality is watching you or such ;). Too much pressure, I must admit :P. Everybody wants to see the "notun bou" even after 10 months of being "notun" ;). "Sindoor Khela" is quite interesting. For the first time I volunteered to do "pori-beshon", liked it, loved the enthusiasm that surrounds the whole thing. Oh and "Sandhi Pujo" was around mid-night, attended it. Cool thing was a senior police officer attended it as well and he was quite down to earth and humble, sat along with others like a common man, actually refused any special treatment, and during the whole "mangal aarti" he was praying with his eyes closed. He even had gun carrying personal guards.

Mamata Shankar performed here on one of the nights, plus the local artists did their ...read more...
So earlier I was having trouble getting a virtual thin client to pxe boot from my virtual LTSP server.
Virtual LTSP client and server
It works now. It works with physical thin clients as well. Next stop... Linux Expo Live!
I've been in computers too long, whenever someone talks to me about error codes I think about the very old MacOs releases, or even longer ago the Amiga crash codes.
But I'm afraid you see them still, a dialog giving a very helpful "sorry, error 1234 happened".
Now, anyone that is a coder knows how difficult it is to handle each and every error with a properly written error message. Preferrably one that actually makes sense to the user. And realistically speaking this tends not to happen. But before now the effect was typically to have useless messages like the above, or use some hacks that might get out of date on refactorings.
If you look at Qt there are several classes that have an error state; QNetworkReply is one of them. This error state is an enum and in C++ enums really are just integers.
In Qt we allow an enum to be more than just a set of integers using the Q_ENUMS macro. The direct benefit for you is that you can use introspection (/reflection) ...read more...
Yes, i know this sounds contradictory to what markey said in his recent blog, but i felt the need to elaborate somewhat on his statement regarding the old-style playlist being gone. While yes, this is entirely true, and good riddance (as it says), this is mainly because it is far too inflexible. The new playlist is vastly superior in all ways, and i shall spend a few moments describing to the doubters just why this is so.

The most often mentioned dislike with the new playlist is, well, the new playlist - or to be more exact, the default layout used in the new playlist. In my original post of mockups of the new playlist layout, i failed to touch on the topic of the layouting system needed for it. This is really where the whole thing comes together and enables those who dislike the new fanciness to get back to using the old, 90s style playlist view.

A bit of graphics always helps with understanding such things, ...read more...
PolishLinux has an interview with the KPackageKit developers. " PackageKit is a system designed to make installing and updating software on your computer easier.
This is only a rant with a highly provocative title, which reflects onto the contents of the post, but not in the way you have expected when you first read it.
So stop yelling your comrades to start to "sharpen the forks".
So, what is this all about?
Well, for a long time now, I keep my system mostly clean of Gnome/GTK programs. Only a few remain (and probably will for both foreseeable and unforeseeable future), and those are GVim, Gimp (big kudos for the last version goes to the developers), Inkscape and Synaptic. Apart from those, whenever I need a program for something, I first search for KDE or Qt based applications, and only if those are non-existent, I consider installing something else.
So, what the hell is this title all about?
It's about the fact that I have realized that now I'm avoiding KDE/Qt 3 programs as well. For example, I have lived without Digikam and K3B until the KDE 4 ports started to become usable. ...read more...
There is a lot of thinking going on it seems. Please, head over to Socceroos and read this blog.
I first learnt about this concept during Akademy and I think it's pretty exciting. If you're interested (and have the time) join the meeting on #kde-www which is announced here. The details can be found on techbase.
[[ Yes, it's Violent Femmes Reference Time again! ]] I've gone and set up some Mercurial repositories and clones and whatnot now, some of which are publicly accessible, some which are local to my workstation, and somewhat to my surprise I can see the season's cycle [[ XTC reference time! ]] that Aaron, Dirk and Sebas talked about show up in a fairly natural fashion. And I've come up with another mixed metaphor, that development life is a highway [[ Tom Petty? ]] and you can ride it all night long, but there must be some way to get out .. nah. I'll just explain later.




The top three repositories are publicly accessible. Master is the gold standard, the released stuff, the this-is-totally-stable-and-usable repository. Staging pulls from Master and is the beta-and-release-candidate repository, where things end up that are probably releasable; this is stable for enthusiast users to follow and is where the developers coordinate and polish before things get into master. Then ...read more...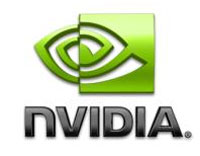 Holy crap. KDE 4.2 frickin' flies! And contrary to my previous post, now if I set IPP=2, everything's blazing fast and I'm actually able to resize konsole again! WooooooT!!!  YAY progress!!!
I'm going to use git for a project of mine and instead of parsing git's output (which is the adviced way to use it from your application), I thought I'd rather use libgit and link to it. The first step was getting rid of autohell and moving to CMake.
This patch against git's current master branch includes the CMakeLists.txt file and a few modifications to the source (mostly due to the different way variable replacement works in autotools vs CMake).
So far, only libgit, libxdiff and git are built. Will I go go for the other binaries (gitweb, gitk, etc)? I'm not sure, as I'm not interested but it shouldn't be difficult to CMake-ize those.
I think the move from autotools to CMake could be very useful for the msysgit* developers, as they no longer would depend on MSys*
* I have not tried to build git on Windows with my CMakeLists.txt yet, I'll do it tomorrow
** It's not actually true yet: I ...read more...
These days, here at Qt Software (nee Trolltech) we are as busy as working bees. Not only due to a point release, but also because the exciting, upcoming Qt 4.5 is in the horizon. Some of us have blogged about its new features, such as Cocoa support and Qt Falcon. As part of the QtWebKit team, we integrated a fresh version of QtWebKit into 4.5, which you might notice already when you monitor our snapshots. In the past few months, we wrote a bit about QtWebKit development, but hopefully we can still present an overall summary once time permits.
From my side, I just completed the first 6-month period in Trolltech. Things are exciting as ever. In one week, I will be in Munich. In three weeks, Redwood City is the next stop. Yes, I will be there for the ...read more...
---
Hallo dear Earthlings :D

Last time around I've promised to keep you up to date with all the new and exciting in KDEGames. And so keeping my promise up (even though the stock market is down) I present you the first blog of that series.

Now, there is a lot of incredible things going on right now in the playground/games, but before we dive into the depth of area [0] of KDE development I would like to bring you up to date on the current state of KDEgames trunk. That one unfortunately is rather stagnant at the moment, and yet still there are quite a few things I can show you there.
So, without further adieu I present you Kpat - the patience (and much, much more) card game for KDE.

Lets start with the start up screen :D
kpat-intro.png

We at KDEGames think it's a great improvement, as it allows a player to easily choose a game player wants. And still we would like to hear your say on this :)

Next comes the new Kpatience backgrounds... And we are a ...read more...
Distributed VCS are in -- and they are claimed to be the best if not only way for large but loosely-knit projects like KDE to operate efficiently. Sebas and Dirk said so, and so did Thiago. The term "loose-knit" here applies to schedules; socially and technically I would say we're a fairly tight-knit group, but when it's summer here it's Tuesday in Belgium, so our schedules do not always work together. Hence DVCS which supports, in various ways, nicer ways of working together with support for everyone's schedule.

So it is said. I'm still not sure if it is the solution or even a solution, and I'd file myself under the DVCS skeptics.

But in order to be skeptical or critical, you've got to have tried it first and worked on doing it right. I always tell my kids they have to try their vegetables (including wonderful beet-pumpkin-ginger soup, but they didn't like it). The first time you try to ride a bike (and fall ...read more...
To control connection/disconnection of media devices, along with advanced functionality such as the stale-and-orphaned feature for iPods in Amarok 1.4, some kind of GUI is needed. One of the discussed long-term ideas is to add functionality into the root item of a treeview, which has its merits in terms of simplicity. However, imagine that you plug in your device, and want to connect to it. The collection would have to be present in a kind of dormant state in the collection browser until you hit connect in the root item. This could work, but it's admittedly odd to have a "dead" collection sitting around.

Since modifying the root item of a treeview was beyond my current knowledge, I wanted to play with plasma a bit, and it gave me more leeway, both in terms of creativity and space, I decided, at least for now, on a Media Devices applet. Some of you may have seen the ghost of this thing in svn and wondered what the dickens it is, so I'll explain to you its current functionality first, and ...read more...
OK, so that last release had a slight bug that basically caused it to not work at all for new modules (i.e. ones you'd svn checkout instead of svn update). And then when I fixed one bug it turned out I unmasked a bug that kept qt-copy from configuring. All that then helped me find an unrelated bug too so a day later you get a kdesvn-build with 3 bugfixes.
In honor of the occasion I've code-named kdesvn-build 1.7.1 "Tacoma Narrows".
Ссылки