Ссылки
На свет появилась новая реализация языка Ruby — Topaz. Проект примечателен тем, что для его разработки был использован RPython — набор инструментов для трансляции, разрабатываемый в рамках проекта PyPy. Использование RPython, по мнению разработчиков, позволит создать по-настоящему высокопроизводительную реализацию ЯП Ruby с быстрым сборщиком мусора и современным JIT.
Разработка началась 10 месяцев назад. В данный момент поддерживаются практически все синтаксические конструкции языка, однако отсутствует большинство встроенных методов и практически не реализована стандартная библиотека.
В ближайшем будущем разработчики намерены усердно трудиться над реализаций стандартной библиотеки и встроенных методов и расчитывают на помощью сообщества в этом нелегком деле.
Around two weeks ago, a bug about was reported in which Okular crashed when changing the color of highlighted text. After a bit of debugging i found that the bug was actually in kdelibs in the KColorButton class.

This is a class I had never looked internally so it was a bit hard to decide where to start looking for a fix. Then I decided to look at the git log and realized the last commit introduced by a fix for color selection not working correctly on double click.

I took my chances and saw that reverting that patch actually removed the crash, so now I knew where to look :-)

After a few minutes looking at the code i came up with a 3-line patch that fixed the crash and still made double click work correctly. I'm so awesome o/

But that wasn't enough, I needed to *prove* I had fixed it, so i decided to create some tests, that was a bit harder since it involved "clicking" in buttons and ...read more...
Since my last post a lot has happened to the Nepomuk-WebMiner (former MetaDataExtractor).

The WebMiner went through the KDE Review process and got cleaned up a bit during this process. The new location of it is extragear/base/nepomuk-webminer.

On the code side, I have fixed several bugs and integrated the automatic fetching better into the current Nepomuk system.

The new WebMiner-Service respects the suspend/resume and event monitoring (no internet, low diskspace, on battery mode) in the same was the FileIndexer does it.

When the automatic fetching is started via the command-line or dolphin command, the service is used for the actual fetching. This allows to show the current fetching progress in the nepomukcontroller (in the systray).

Starting with KDE 4.11 the Systemsettings for Nepomuk and the Nepomuk WebMiner are combined and won't show up as two different entries anymore.


...read more...
In a world where some people still communicate with each other using some sort of sounds, they will be happy to learn that SFLPhone KDE now have an awesome new feature: Macros. Does it free you from your daily conversations where you always end up saying that something being asked today can't be ready by… yesterday? Not really, but that would be nice. What it does allow you to do is create a set of key sequences that can be called using keyboard shortcuts, toolbars and other accessibility methods. This may solve a few corner cases previously not very well handled. Here is a little summary of a few common use cases:
Corporate SIP client where you have to press a key or a code to call the outside world
Listening to voicemails without having to enter the password manually
Clearing all voicemails
Bypass custumer services robot-menus with a pre-programmed sequences (or a ton of "0" to try to talk to a human if they still have some real customer support )
Call your most common contacts
Enable or ...read more...


Katherine Noyes has been an ardent geek ever since she first conquered Pyramid of Doom on an ancient TRS-80. Today she covers business and tech in all its forms, with an emphasis on Linux and open source software.
Important: The location of the release pary in Karlsruhe I announced has changed! I'm really sorry, I hope this message reaches everybody in time!

This is the first time I'm trying to organize a release party -- and of course everything went wrong ;)

I wanted to wait a while before reserving a table at the restaurant to have somewhat accurate information about how many people are coming. That was a mistake, of course -- there's a football game on friday, and "Der Vogelbräu" is full already, no tables are available for reservation. Thus, we will now meet at

Badisch Brauhaus, http://www.openstreetmap.org/?lat=49.01205&lon=8.39375&zoom=18

instead. Time is the same, still Friday the 8th at 20:00. This time, I already have a table reserved for us (name is "Brauch") -- so everything should be alright now :)


После долгих ожиданий мы наконец-то узрели новую версию KDE SC — Титана функциональности, Бога юзабилити и просто Короля рабочих окружений всех времён и народов.
Список новшеств как всегда велик и с трудом помещается в дозволенные пределы:
KWin:
Долгожданная поддержка OpenGL 2 для AMD Catalyst.
Не менее долгожданная поддержка appmenu-qt (отображение меню приложения в заголовке окна).
Существенно переработанный и расширенный API сценариев. К примеру, теперь можно добавлять свои пункты в меню окна.
Добавлена привязка окон к конкретному монитору через правила KWin.
Многочисленные исправления, оптимизации, переработанные диалоги настройки, скачивание сценариев и тем переключателей окон из kde-look и многое, многое, многое другое!
Plasma:
Продолжается тотальный переход на QtQuick/QML, позволяющий заметно улучшить поведение и внешний вид плазменных апплетов.
Тема Air стала ещё проще, ещё приятнее для глаз.
Возвращены анимированные обои. Теперь в формате QML.
Новый модуль «Словарь» для KRunner.
Nepomuk:
tags:/ — создавайте, переименовывайте, удаляйте теги как обычные каталоги. Заметьте, что для присвоения тега теперь достаточно просто перетащить или скопировать файл в нужный каталог.
Новый легковесный индексатор файлов, заменивший ...read more...


As of today KDE SC 4.10 final packages are available for openSUSE 12.2 and Factory users. The new KR410 repo got built and you can replace your KR49 repos with it. KDE SC 4.10 will be part of openSUSE 12.3 and all minor updates for that KDE release will be shipped via the official update channel. Of course KDF does also contain KDE SC 4.10 final.
Currently there are no major bugs known. As already mentioned before, kio_sysinfo got replaced by kinfocenter because kio_sysinfo for openSUSE is unmaintained.
It is recommended to run nepomukcleaner to get rid of all legacy data. Beware though that it might take a long time. If you have nothing valuable in your nepomuk database, it is probably quicker to just remove its data from ~/.kde4/share/apps/nepomuk and start from scratch.
Another thing to note: if nepomuk crashes while indexing you might encounter an almost two years old Qt bug which according to the report, Qt devs are reluctant to fix. The problem of this bug is that after the crash ...read more...
It brings many improvements, features and polishes the UI even further, which already is one of the most polished, stable and mature desktop environments.
Спустя 6 недель после выхода Qt 5.0 Digia представила Qt 5.0.1 и Qt Creator 2.6.2. Данный релиз содержит исправление более 400 ошибок. Кроме того, как и ранее обещали разработчики, стала доступна официальная сборка Qt 5 для minGW.
Следующий мажорный релиз Qt 5.1 ожидается уже весной. Возможно он будет содержать порт Qt для Android и iOS.
I will be talking about the Open Chemistry Project at FOSDEM this year in the FOSS for scientists devroom at 12:30pm on Saturday. I will discuss the development of a suite of tools for computational chemists and related disciplines, which includes the development of three desktop applications addressing 3D molecular structure editing, input preparation, output analysis, cheminformatics and integration with high-performance computing resources.
On Sunday Bill Hoffman will be speaking in the main track about Open Science, Open Software, and Reproducible Code at 3pm on Sunday. Bill and Alexander Neundorf will also be talking about Modern CMake in the cross desktop devroom on Saturday.
FOSDEM is one of the first conferences I attended (possibly the first, I can't remember if I went to a science conference before this). It will be great to return after so many years, and hopefully meet old colleagues and a few new ones. Please find me, Bill or Alex if you would like to discuss ...read more...
Yesterday I mused on Google+:

I used to do a "seigo on kde" live video cast back in the day ("straight from his bedroom, heeeeeeere's aaron!" ;) with viewer interaction, and they were a lot of fun and pretty well attended.

Years have passed, and I'm considering starting up again using Google+ Hangout, though with a slightly broader scope to encompass the bigger world of things that make up the Free software user experience landscape. It'll retain a KDE perspective, but not be limited exclusively to "things KDE makes".
The response was quite good .. and so I've decided to go ahead with it. I'll be hosting the first Hangout tonight (!) at 18:00 UTC. Why the short notice? This will be something of a dry run to get the feel for "on air" Hangouts, both in terms of the production bits and the audience management. If all goes well tonight with the technical details, I"ll make this a weekly thing ...read more...
Не закончились ещё волнения по поводу недавних критический уязвимостей в Rails, в том числе неосвещённой на ЛОРе CVE-2013-0333 , для которой, кстати, есть эксплоит, как был залит злоносный gem на святую святых - RubyGems.org.
Состояние на текущий момент можно посмотреть здесь http://status.rubygems.org/.
OpenEMM — веб-приложение для email-маркетинга (рассылки писем с маркетинговой информацией с согласия получателей, от которой, в свою очередь, в любой момент можно отказаться) с многофункциональным пользовательским интерфейсом, множеством графической статистики в режиме реального времени, системой управления контентом, сценариями для реализации отдельных задач и т.п.

OpenEMM, разработка которого начата ещё в 1999 году — первое приложение с открытым исходным кодом подобного рода.

Основное отличие от коммерческих аналогов автоматизации маркетинга (EMM), которые функционируют на нескольких серверах или «ПО как услуга» (SaaS), заключается в том, что OpenEMM можно установить на один сервер.

Используется такими компаниями, как IBM, Daimler, Siemens и Deutsche Telekom.

Особенности:
набор форм и шаблонов;
импорт/экспорт бизнес-процессов с помощью мастеров;
создание списков рассылки групп получателей;
база данных MySQL для хранения профилей клиентов;
создание/редактирование профилей;
чёрный список адресов электронной почты;
интегрированный HTML-редактор;
предварительный просмотр писем;
отправка почты с задержкой времени;
экспорт статистики и многое другое.
Как и обещано разработчиками, исходный код популярного клиента для обмена сообщениями по протоколу XMPP (Jabber) для платформы Android открыт под лицензией GPLv3 и доступен на GitHub.
Программа обладает многочисленными возможностями:
поддержка нескольких учетных записей;
гибкая настройка списка контактов;
поддержка конференций;
сохранение истории переписки;
множество других полезных вещей.
Команда проекта OpenChange, совместимой реализации протоколов Microsoft Exchange, вслед за Samba Team порадовали сообщество «целочисленным» выпуском 2.0 с кодовым именем «QUADRANT».
Ни для кого не секрет, что разработка OpenChange напрямую зависит от успехов в разработке Samba4 и SOGo, потому не удивительно, что последние версии всех этих трёх продуктов вышли чуть ли не в один день.
Сами разработчики OpenChange заявляют работу версии 2.0 совместно с Samba 4.0.1, стабильной версии Samba с поддержкой служб Active Directory (хотя ничего не должно препятствовать работе OpenChange с версией Samba 4.0.2, вышедшей вчера), и тоже вышедшей вчера версией SOGo 2.0.4, популярным сервером groupware.
Среди новых возможностей:
поддержка Outlook AnyWhere (RPC over HTTP) в сервере;
автоматическая NTLM-аутентификация для клиентов RPC over HTTP;
реализация службы AutoDiscovery «AutoDiscovery Publishing Lookup Protocol Specification»;
возможность настройки учётных записей на серверах Samba, являющихся членами домена;
возможность изьятия схемы OpenChange из Samba4;
автонастройка почтовых ящиков во время первого аутентифицированного соединения клиента;
автонастройка данных FreeBusy дял пользователя.
Усовершенствования:
переименования в структуре IDL для более полного соответствия спецификациям Microsoft;
поддержка типа double;
поддержка переноса и копирования каталогов;
поддержка режима ...read more...


The KDE 4.10 release is near, and since Lydia Pintscher moved to Berlin :( there have not been any more release parties! This state is unacceptable and needs to be changed. Thus:

There will be a KDE 4.10 release party in Karlsruhe, Germany, on Friday, the 8th February 2013. Start of the event is 20:00 at "Der Vogelbräu". Please add yourself to the wiki page if you already know you'll come!
Those events have proven to be a very nice opportunity to meet other KDE enthusiasts and developers from nearby in the past (also there's beer!) -- so if you live near Karlsruhe and you like KDE, there's no reason not to drop by!

Please observe the wiki page for eventual updates.



Hello again planet,
I finally got time to konquer the kjs world once more. I was kinda busy in the past month and I still am. Many month have past and kjs was still over 1000(1004) fails in the ECMAScript Testsuite. But finally I broke the 1000 fails border, with implementing Function.prototype.bind, there are now under 1000 fails, even better also under 900! "Only" 895 fails now.


But if you look more closely at those 895 fails… ~700 are from strict testcases, which is like no gain for the user, ~100 are some not deletable properties of the standard builtin Objects, minor gain in some special situations for the user, and ~50 are because of some special call usage with null and undefined, maybe minor gain. So overall kjs is not in a bad shape…. function wise…
But sadly… I couldn't commit any patches, they are still waiting for review, so don't be surprised if your konq still shows 4147 fails.
...read more...
В сотрудничестве с CompuLab, команда разработчиков Linux Mint объявила о 20% скидке на MintBox Basic - полноценный компьютер с Linux Mint. Сейчас MintBox Basic можно приобрести по цене 379$.
Nepomuk has a unique problem of maintaining an RDF store. Unlike traditional SQL based stores, RDF offers a very loose schema, which is a HUGE advantage. Unfortunately all of the current RDF stores do not support any form of schema enforcement. It's up to the client code to make sure that the data being pushed is valid.
This has resulted in a number of problems such as strings being stored where an integer should go.
With the KDE Workspace 4.7 release, we started employing our own form of schema enforcement in the Nepomuk Storage Service, but the old incorrect data still remains. Also, as Nepomuk has evolved as a project, we have found better ways to store data. Since the schemas are so loose, we could easily store both the old and the new data without any problems on the database level. This obviously results in more complex client code which has to handle both legacy and new data.
For this release, we decided to clean up the code to a certain extent and stop supporting some of ...read more...

Plasma NM 0.9.0.7

SHA256Sum: 926e9bbbc848219ea6314cc84325216397732c8ad1b94ba41b5c9e53b54773b2

Because of bug 313291 I really recommend upgrading to this new version.

Changelog:

. fix version string (it is wrong in Plasma NM 0.9.0.6).
311837
: fix Metric edit box in VPN's routes window.
304466
: add workaround to prevent crash when disabling wireless also disconnects the wifi card from motherboard.
313291
: fix Ok button when adding/editing connections.
312305
: add support to IPv6 Privacy Extension.
312656
: quote file names when exporting openvpn configuration file in case they contain white spaces in their names.
. improve vpn import/export error handling.
311032
: ignore "ghost" connections.
311348
: workaround visual glitch in Back button in interface details window.
311894
: fix disabling IPv4 configuration (usefull if you only use IPv6).
The following languages have more than 80% of strings translated:
bs ca cs da de el es et fi fr gl hu it kk km lt nb nds nl
...read more...
Mozilla совместно с испанским производителем Geeksphone и мобильным оператором Telef
Как стало известно из вчерашнего выступления Лиэнн Огасауара (Leann Ogasawara, руководитель команды поддержки ядра Ubuntu) на Google+ hangout, в Canonical планируют отказаться от стратегии 6-месячного цикла выпуска новых версий, которая длится уже 9 лет существования дистрибутива, и перейти на непрерывный выпуск. Примечательно, что разработчики планируют оставить Ubuntu LTS как стабильные выпуски с долгосрочной поддержкой. Заявлено что обсуждаемый переход может быть реализован, начиная с выпуска 14.04 LTS, выход которого планируется на апрель 2014 года. Выпуск же LTS-версий переводится на двухлетний цикл, таким образом после 14.04 следующая версия с долгосрочной поддержкой ожидается в апреле 2016 года.
>>> Запись выступления Leann Ogasawara на YouTube
Once a year all or most of the applications around graphics from the free software world come together and work on new ideas and features for there software. The event where they come together is called LibreGraphicsMeeting. Oyranos participated always the last years in that meeting and got a lot of feedback and ideas from it. This year the LibreGraphicsMeeting will take place in Madrid/Spain and there is still time to submit interesting presentations around free software and graphics. As always the LibreGraphicsMeeting tries to collect some money for travel costs of the participating developers.
But there is more, last year we tried to get Gustav Gonzalez to the LGM and it didnt happen. This year Sirko started an campaign very early, as Gustav needs an visa for Spain he has to show flight tickets and accomodation for get it until 15th of February. Now we have nearly the sum for the flights, we looked for ...read more...
Blog Tags:
The Skrooge team is pleased to announce the release 1.5.1 of its popular personal finances management application. The attentive reader will notice that there is no annoucement for version 1.5.0... This is because I was too slow to make it before Stephane published a new version 
.
This new version's highlights contains :
Automatic import through weboob. In spite of the [funny | questionnable | silly] (pick your choice) name and general tone, weboob is a quite interesting technology allowing to fully automate the process of downloading data from your bank, by parsing its html page. Backends are available for a few banks, but writing additional backends is actually quite easy with some python knowledge, and their community will welcome your contributions.
Overall performance improvement
Nicer line graphs
...read more...
Интерфейс KDE следующего поколения будет работать на Qt5 (в Linux) поверх Wayland или Xorg в качестве графического сервера, отрисовка его переместится с системы виджетов X11 на OpenGL. Монолитные библиотеки будут разделены, зависимости — урезаны в пользу модульности.
( читать дальше... )
Paradox Entertainment объявила о том, что стратегическая игра Crusader Kings II стала доступна для Linux платформ.
Игра Crusader Kings 2 моделирует систему феодальных отношений в средневековой Европе и на Ближнем Востоке, включая личные взаимоотношения между персонажами, войны (в том числе крестовые походы), интриги и борьбу за влияние на папу Римского.
Игра продаётся через Steam, и поэтому рассчитана на дистрибутив Ubuntu. Покупка игры для любой платформы автоматически разблокирует её установку через Steam на Windows, Mac и Linux.
Точные системные требования:
>>-----Цитата---->>
OS: Ubuntu 12.04 LTS
Процессор: IntelR PentiumR IV 2.4 GHz или AMD 3500+
Оперативная память: 2 GB
Место на жёстком диске: 2 Gb
Видеокарта: ATI Radeon HD 6750 / NVIDIA GeForce 320 / NVIDIA GeForce 9600 или выше, необходимо 1024MB графической памяти.
<<-----Цитата----<<
As KDE-LightDM prepares for heading into extragear, I'm busy tying up all the loose ends and final bits of polish on the product. One of the final items left is working on making it easy for modders and hackers to build their own themes and make these really easy to install for all users.
In recent weeks, I've had two people contact me with regards to making their own themes which is really encouraging.
Stoica-Marcu Andrei (FlowRiser) has developed a login manager theme that looks like the login theme that mimics the video game "League Of Legends". As an old person I don't really know what that is, but I do know it looks very nice. The still screenshot shot does not do it justice, there's things animating and moving and there's sound and all sorts.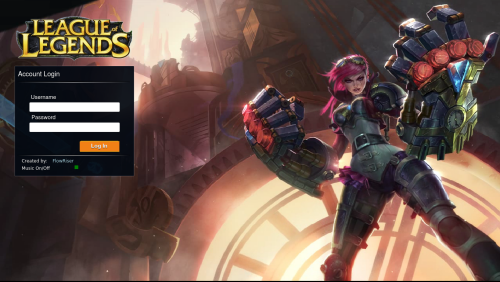 Whilst this obviously isn't to everyone's taste and won't ever be shipped with KDE-LightDM, it's really encouraging to see someone take the flexibility the QML-powered theme engine provides and make something really unique with it ...read more...
There is far more to multi-media production on Linux than GIMP , the beloved drawing and painting program, though it seems that is all there is because it gets all the attention.
Attention, this is a crucial update!
The Calligra team releases updates to the 2.4 and 2.5 series at the same time: versions  2.4.4 and 2.5.5. These releases include fixes for two major bugs in the Sheets application which made recalculations of spreadsheet contents go wrong under certain conditions. We urge all users of Calligra Sheets to update immediately.
In addition these releases contain a number of other important bug fixes.
Bugfixes in This Release
Here is an overview of the most important fixes that are in 2.4.4 and 2.5.5. There are several others that are not mentioned here.
General:
2.5.5: A few build issues on Windows.
Sheets:
2.4.4 and 2.5.5: A very nasty bug which made recalculations of spreadsheet contents go wrong under some circumstances (BUGS: 312981, 313010)
Kexi:
Kexi Forms:

2.5.5: Description was ignored in Command Link button
2.4.4: Make palette background color property in text editor work (BUG: 309274)
2.4.4: Fix "data source tag" for text box (regression because of changes in KDE libraries' line editor)

...read more...


Ссылки