Ссылки
Революция, о которой так долго говорили в Opera Software, свершилась: технология Opera Unite вышла. С помощью Opera Unite браузер Opera превращается в вебсервер, выполняющий приложения, написаные на серверном JavaScript с использованием специального API, при этом каждое приложение одновременно является виджетом и может взаимодействовать с пользователем браузера на серверной стороне, обращая его внимание на то, что делают зашедшие на его компьютер посетители. Естественно, покуда приложения Opera Unite написаны с учётом веб-стандартов, что требуется для их добавления на официальный сайт, то в качестве их клиента может использоваться любой браузер, в том числе FireFox, Konquerror, Safary или даже Infernet Exploder. Все стандартные приложения созданы с помощью фреймворка Yusef. Инфраструктура Opera Unite делает встроенный в браузер вебсервер доступным в интернете с помощью серверов Opera Software. Поддерживается UPnP.
В стандартной поставке Opera 10.10 предустановлены 7 веб-приложений:
Opera Unite Home — вывод списка приложений, последней активности посетителей и т. п.;
File Sharing — расшаривание произвольных файлов;
Fridge — заметки, оставляемые посетителями, стилизованные под наклейки на холодильнике;
Media Player — доступ к музыкальной библиотеке домашнего компьютера откуда угодно, где есть интернет;
Messenger — общение с друзьями в социальной ...read more...


15 | Unix News | http://feedproxy.google.com/~r/org/LOR/~3/jOZao0q-rIE/view-message.jsp | 9890 |
Just in case some people are only reading planetKDE, and not the dot, I thought that I'd reproduce this article here (in order to boost the number of submissions, which is currently zero after three days, as far as I can tell - good odds for submitters):

Do you have a special story about how you or your organization has used KDE to break free from proprietary software? If so, enter the Camp KDE "Be Free" Contest and tell us your story!




Camp KDE, in conjunction with the KDE e.V., will be flying one lucky individual to Camp KDE 2010 in San Diego. Camp KDE attendees can meet the KDE community, participate in KDE talks, take free Qt developer training (normally not free), and join our hacking and planning sessions.

To qualify, we (the Camp KDE event organizers) are looking for a 300 word essay which demonstrates how using KDE Software has increased your freedom to get more done with your computers. At the event ...read more...
16 | System & Utilities | http://troy-at-kde.livejournal.com/24101.html | 9889 |
So, there seems to be a consensus against the panel allowing to edit operations in Skrooge. And probably rightly so :



The usual critics are, as you would expect from the screenshot above, that it looks scattered, and over complicated to the point where it becomes intimidating for the first time user.

I've been trying to try to reorganize the whole stuff, without removing any field, and came up with this :



I'm a bit concerned that some fields are not wide enough on small screens... Mode can contain strings like "Automatic Transfer", for example, or Category can be something in the line of "Transport > Car > Fuel".

What do you ...read more...
16 | System & Utilities | http://gdebure.blogspot.com/2009/11/working-on-skrooge-usability.html | 9887 |
November 21 was the seventh anniversary of MEPIS Linux, so it seems fitting that Warren Woodford has uploaded SimplyMEPIS 8.4.80, the alpha release of MEPIS 8.5. Available from MEPIS and public mirrors, the ISO files for 32 and 64 bit processors are SimplyMEPIS-CD_8.4.80-a0_32.iso and SimplyMEPIS-CD_8.4.80-a0_64.iso. Warren Woodford explained the ...
16 | System & Utilities | http://www.topix.com/tech/kde/2009/11/mepis-birthday-surprise-simplymepis-8-5-alpha-release?fromrss=1 | 9888 |
I know that this is mostly a personal post. But since 8 days now Jara is part of my life. She is not yet completely house-trained but we will succeed ;-).
And nonetheless here is some KDE related information. In May 2010 markey, mamarok and me will organize another KDE meeting in Randa. Topic? Multimedia! Interested? BTW: Randa is where the last Plasma meeting Tokamak3 happened…
And now back to Jara to see if she has to go outside. Below the picture you'll find some more words in German…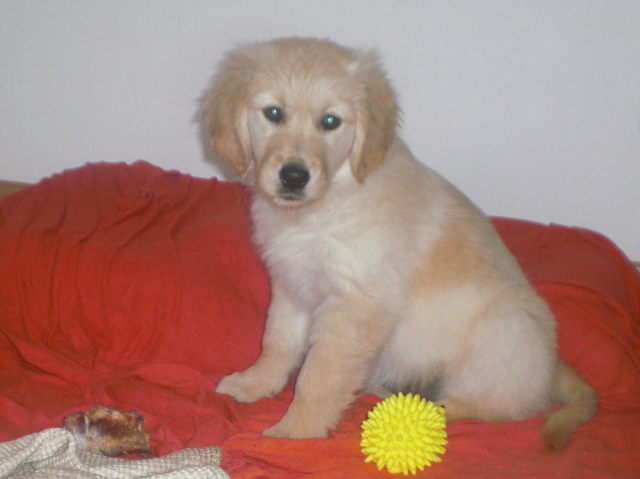 Hallo zusammen. Nun will ich noch ein paar mehr Worte in oder auf Deutsch verlieren.
Jara, meine kleine Golden-Retriever-Welpin, ist nun 8 Tage bei mir in der WG und sie hat sich schon recht gut eingelebt. Die Kabel l
16 | System & Utilities | http://blogs.fsfe.org/mario/?p=31 | 9886 |
another quick micro thing that will be in Plasma for KDE 4.4: until now, the taskbar items appeared and disappeared "magically" and when a task disappeared between other two, every task immediately disappeared from where it was, appearing in the proper place. That is sooo computer behaviour, one of the little things that makes computer to look innatural and scary...
Until now :)
This is made really easy by the new Qt 4.6 animations framework, and for now there will be just a little taste of things like that, then with Qt 4.7 this will become almost automagic, since it'll support animated layouts natively
16 | System & Utilities | http://www.notmart.org/index.php/Software/Subtle_moving | 9885 |
Yesterday Myriam and I attended the Kubuntu "Karmic Koala" release party in Berne, Switzerland, kindly hosted by Puzzle ITC in their very nice office. We did all sorts of funny things there, including a talk on Project Timelord (given by Myriam), some Amarok 2.2.1 goodness (presented by me), having pizza (including some very hot sauce), and... wait for it... beer!

All in all we had a jolly good time, made some new friends, and even talked about the possibility of having a Nokia N900 release event there in January (anyone interested in giving a presentation?)
...read more...
16 | System & Utilities | http://amarok.kde.org/blog/archives/1135-Kubuntu-Karmic-Release-Party-Puzzle-ITC.html | 9883 |
It was very tough to pick a top 5 this time as most posts this week were about vSphere Update 1 and View 4. But I did manage to find 5 excellent articles again. Make sure you read them: Scott...
14 | OS Emulator | http://feeds.vmware.com/rsrc/link/_/top_5_planet_v12n_blog_posts_week_47__196711353?f=03633ab0-01dc-11dc-25de-00304887398a | 9884 |
Sometimes, things change.
13 | Developing | http://www.freebsddiary.org/upgrade8.php | 9882 |
"While the industry is distracted by the ongoing tussle between Microsoft and OpenOffice.org over document formats, the KDE project is quietly preparing the next generation of its own office suite , KOffice, for Linux, Windows, and Mac OS X. KOffice 2.0, to be released sometime in the first half of 2008, will be cross platform like many other ...
16 | System & Utilities | http://www.topix.com/tech/kde/2009/11/re-2-from-what-ive-seen?fromrss=1 | 9881 |
Разработчики Debian опубликовали официальное уведомление о поддержке нового формата пакетов с исходным кодом — DebSrc3.0.
Отличительной чертой нового формата является возможность раздельного хранения дистрибутивных патчей к исходному коду (в старом формате src-пакетов все патчи собирались в единый diff.gz). Возможность раздельной поставки патчей упрощает процесс документирования, делает более удобным процесс синхронизации патчей с другими дистрибутивами, а также позволяет авторам изначальных проектов ускорить обнаружение новых патчей и их вливание в базовый проект. Кроме того, основанные на пакетной базе Debian сторонние дистрибутивы могут отдельно выделять собственные патчи, без модификации изначально представленного набора патчей.
Новый формат добавляет и другие возможности, в частности, использование нескольких архивов с исходным кодом, включение в пакет произвольных бинарных файлов (например, PNG-логотип Debian теперь можно добавить в src-пакет без применения uuencode), а также поддержку архивов bzip2 и lzma (помимо используемого сейчас gzip).
Работа по переводу пакетов на новый формат уже начата. Следить за ней можно здесь (цифры и графики) или здесь (только цифры). На момент написания этой новости переведено 127 пакетов.
Этот формат был разработан участниками проекта Debian. ...read more...
15 | Unix News | http://feedproxy.google.com/~r/org/LOR/~3/v_S_vPUJtGc/view-message.jsp | 9879 |
We must not believe the many, who say that only free people ought to be educated, but we should rather believe the philosophers who say that only the educated are free. – Epictetus
The KDE-Edu team is looking for feedback from their users to improve their applications and to find out where to invest the limited time they have. If you are a student, teacher or just casual user of any of these applications we are looking for your feedback:
Kanagram
KHangMan
Kiten
KLettres
KWordQuiz
Parley
KAlgebra
KBruch
Kig
KmPlot
Blinken
KGeography
KTouch
KTurtle
Kalzium
KStars
Marble
Step
Cantor
Rocs
We created a short survey (1 page – about 5 minutes) where you can tell us about the 3 problems you have with any of the applications listed above as well as give some general feedback. Those 3 problems can be small or big. We want to know about them. This feedback is incredibly valuable to the team so if you know anyone who should take this survey but doesn't read this blog please ...read more...
16 | System & Utilities | http://blog.lydiapintscher.de/2009/11/21/kde-education-survey/ | 9880 |
As an extra event around FSCONS, I had the opportunity to meet a bunch of GNU hackers (part of the GNU Hacker Meeting, GHM). The GNU hackers are the people who maintain particular GNU packages, ranging from binutils to gcc to GNU Scheme to the new GNU PDF library. Cool folks all and neat to see them all in one room — and it illustrated for me that although I'm usually interested (from a technical perspective) in the desktop layer (e.g. KDE), there's a huge stack underneath. That deeper software stack now has a face for me — up until now, somehow the "shared technology stack" underneath the Free Software desktop sort of stopped for me at X, HAL, DBus, Strigi. Let us not forget the bits underneath that make a GNU/Linux system run.

(Click for full-size version, where you can see that my camera has focus problems with wide pictures under mediocre lighting conditions) From left to right, we find that I'm really bad with ...read more...
16 | System & Utilities | http://blogs.fsfe.org/adridg/?p=440 | 9878 |
Just a quick comment that renaming in digiKam now is capable of using syntax highlighting. It should be easier to decipher a renaming string this way :-)
16 | System & Utilities | http://www.digikam.org/drupal/node/485 | 9877 |
Основные изменения:
Устранён оверхед для IO-APIC
Добавлена возможность реинициализации VT-x и AMD-V после спящего режима
Исправлены ошибки связанные с виртуальной сетевой картой и таймером
Исправлены ошибки связанные GUI
Устранён крах Windows-системы в seamless mode
Новость взята с opennet.ru
15 | Unix News | http://feedproxy.google.com/~r/org/LOR/~3/PW6AY2CJ0YA/view-message.jsp | 9876 |
I just got up and Quassel presented the following to me:

<daskreech> apachelogger: as regards to your musing on what Kubuntu should be in terms of providing what is needed for the user. I just had a look at the Perfect Kubuntu Desktop 9.10 setup and the first steps are to replace nearly all the KDE apps

Honestly, I did not read the howto just until now, so thanks to daskreech for reminding me. There is indeed some things that need highlighting. Certainly not the application selection though.
The most important thing about this how to is the last line from the introduction:

I want to say first that this is not the only way of setting up such a system. There are many ways of achieving this goal but this is the way I take. I do not issue any guarantee that this will work for you!

This is a very reasonable statement. See, if the author were to present applications that are superior or missing, then he would need to justify such claims in one ...read more...
16 | System & Utilities | http://apachelog.blogspot.com/2009/11/interpretation-and-learning-from-it.html | 9875 |
Основные технические характеристики:
Общий объём жёстких дисков: 4 Терабайта
DVD: DVDRW
Поддержка Full HD: есть
Сеть:

Wi-Fi: 802.11 b/g
Ethernet: 1xGigabitEthernet
Bluetooth: есть

Поддержка видеоформатов:

AVI
MPEG2
MPEG4
WMV
DVD ISO
H.264
VC1

Видео:

HDMI
VGA
Component
S-Video
Composite

Аудио:

SPDIF
Поддержка звука в формате 7.1: есть

I/O:
Размеры: 17.5" x 4,0" x 15,5"
ОС: Linux-based
Цена: 2.000 USD
К сожалению SDK пока недоступно и неизвестно будет ли доступно в будущем.
15 | Unix News | http://feedproxy.google.com/~r/org/LOR/~3/d8dA-CUKIBU/view-message.jsp | 9873 |
(A very late update on DevDays 2009 SFO. I am one lazy blogger)
In an unexpected twist of events, I ended up attending Qt Developer Days at SFO. I had just one week to get my visa, flight and hotel bookings in place, so I wasn't too hopeful. Amazingly, I got my visa interview appointment in 2 days  and received the passport by courier in another 2 days! Also, the chennai embassy didn't have any long queues that every indian so dreads. Either the U.S.A visa process has made giant leaps or it's the downturn .
1. Sebastian Nystr
16 | System & Utilities | http://blog.forwardbias.in/2009/11/qt-devdays-2009-sfo.html | 9874 |
После релиза Phoronix Test Suite 2.2, на сайте Phoronix опубликовали результаты тестирования двух операционных систем с использованием данного набора тестов. Глядя на диаграммы тестов видно, что в игровых приложениях и приложениях визуализации 3D, победу одержала Ubuntu. При выполнении же тестов 7-Zip - лидировала MacOS X Snow Leopard.
15 | Unix News | http://feedproxy.google.com/~r/org/LOR/~3/N1nFg9NlgfY/view-message.jsp | 9872 |
Another screencast of yours truly: this shows the Plasma netbook shell running on a bog standard Asus EeePc 1005Ha.
It can be seen the new neat animations of the search and launch interface when results are loaded. What's neat is that it seems to run quite well on this pretty basic hardware and animations are just as smooth as they should be :)
16 | System & Utilities | http://www.notmart.org/index.php/Software/Another_Plasma_netbook_screencas | 9871 |
Last week, I blogged about the removal of the graphics magick file format filter in Krita, and that it would mean that we need to write directly our own support for many file formats, using low-levels library when relevant and available. And by forcing us to do this work, the support for file formats in 2.2 will rock.
Among the three mostly usefull file formats that were delivered by the gmagick file format filter, there is XCF, the file format of the Gimp. After my blog, pusling (Sune Vuorela of the debian KDE team) reminded me about xcftools, a tool written by Henning Makholm that extract information from XCF files. Despite not being a library, the code to parse XCF files is well seperated from the command line logic, and I imported it in Krita (might be a good idea to turn it into a real library ?).
As mentioned, the previous filter was not really good, we were only able to ...read more...
16 | System & Utilities | http://blog.cberger.net/2009/11/20/krita-and-xcf/ | 9870 |
Опубликован новый выпуск электронного приложения к журналу "Системный администратор", полностью посвященного программному обеспечению с открытым кодом, -- "Open Source" 052...
15 | Unix News | http://www.nixp.ru/news/10004 | 9869 |

So i just got a mail saying i'm now a Nokia Certified Qt Developer. Great!
16 | System & Utilities | http://tsdgeos.blogspot.com/2009/11/nokia-certified-qt-developer.html | 9868 |
На сайте lenta.ru отвечает менеджер по работе с OEM-партнерами компании Canonical в регионе EMEA (Европа, Ближний и Средний Восток, Азия) Владимир Крюков.
Интервьюируемый отмечает большое количество вопросов. В общем LOR постарался.
15 | Unix News | http://feedproxy.google.com/~r/org/LOR/~3/S7hlXm05NNM/view-message.jsp | 9867 |
Вчера, 19 ноября, прошла презентация и демонстрация новой веб-основанной операционной системы компании Google -- Chrome OS...
15 | Unix News | http://www.nixp.ru/news/10003 | 9865 |
On Wednesday the Washington Post's "Security Fix" blog had a small item on privacy issues with the smart grid. It was most interesting for me because of the graph that was included: by looking at a simple metric (power draw in the house) one could reach conclusions on what was happening inside. Breakfast, lunch and dinner can be spotted. This isn't much of an issue if the data is available only to the power company, stored securely, and applied only to its intended purpose for which it is collected. Presumably that's to optimize power delivery.
But when the information is used outside of that context, then bad things can happen.
This kind of concern applies to all kinds of metrics that indirectly show what is happening inside a closed box. Consider an active developer on software project where the source repository is available publicly. This applies to lots of them — and CIA.vc makes relevant stats for many even more public. By looking at time stamps you can find out roughly when the developer is active. ...read more...
16 | System & Utilities | http://blogs.fsfe.org/adridg/?p=446 | 9866 |
После 3.5 месяцев отладки наконец-то вышел финальный релиз виртуальной машины ScummVM, позволяющую запускать старые игрушки от LucasArts, Activision Adventure, Adventuresoft/Horrorsoft, Coktel Vision, Revolution Software, Sierra AGI, Humongous Entertainment и других производителей (использующих движок SCUMM). Всего поддерживается более 100 игр, программа портирована на множество платформ, в том числе Linux, BSD, Windows, Mac OS X, Solaris, AmigaOS, Atari/FreeMiNT, Haiku/BeOS/ZETA, MorphOS, OS/2, игровые платформы (PS2, DC, GC, Wii) и смартфоны (Palm OS, WM, Symbian OS, iPhone, Motorola) - пакеты для установки доступны на страничке Downloads. Портируемость кода является одним из главных приоритетов разработчиков, это становиться возможным благодаря тому, что программа интерпретирует скриптовый языки игровых движков, а не эмулирует аппаратную часть.
15 | Unix News | http://feedproxy.google.com/~r/org/LOR/~3/2h_jNVCLQ14/view-message.jsp | 9864 |
Where have you been?
So lately I've been occupied by a few things:
Family issues
Working for a startup company
University bureaucracy
Jobhunting
Which is not to say I've been without free time. What have I been using my free time for?
Studying natural languages more in-depth
Reading technical books, and inspiring books
Being with friends, having fun and discussing the near and long-term future
So where does this leave open-source coding, for which I've even been given the honor of being listed as author for a great project like Amarok? After all, I have a vested interest in continuing to improve something I spent so much time on. I'll explain a few factors of the times that I've tried to get back into coding for it.
Have you been coding in secret?
The nice thing about using git for development is that I can continue to work on a feature or large fix on the side, and then deploy it when ready. That said, this
...read more...
16 | System & Utilities | http://awainzin-foss.blogspot.com/2009/11/open-source-coding-hiatus.html | 9862 |
These are the changes or updates made to VMware Compatibility Guide since it was last published: Added support for Windows 7 Enterprise, Professional, Ultimate and Home Premium Editions on ESX 4.0 Update 1 Added support for Windows Server 2008 R2...
14 | OS Emulator | http://feeds.vmware.com/rsrc/link/_/latest_updates__992969073?f=03633ab0-01dc-11dc-25de-00304887398a | 9863 |
Fitting my earlier post about rating and stars in Get Hot New Stars Stuff , I just listened to "Dead Stars" by Covenant…
So this is all about stars. At first I wanted to answer the comments individually, but there are just too many.
A few points keep coming up:
The number of items in the Hot New Stuff Dialog is limited: not any more, the dialog will fetch more items if you scroll down. (I'll do a screencast soon, promise!)
Updates: There is a category that shows only installed items, here it's easy to update individual ones. Applications will have the possibility to query for updates without invoking the gui at some point, probably not in the initial release though.
Displaying the Rating of an item will most likely be the "five stars, just as in Nepomuk/Dolphin" variant. It shows the numerical rating in a tooltip (yeah, we all love numbers, don't we?? though I would still download what I like, not what the rating tells me to like). I stretched the scale a ...read more...


16 | System & Utilities | http://blogs.fsfe.org/gladhorn/2009/11/20/dead-stars/ | 9861 |
Ссылки