This country continues to surprise me. Take the concept of lite beer, bringing the taste of this beverage to a new low. Or the fastfoodizing of practically every kind of food you can imagine. And at the same time - fruit and vegetable snack trays in the supermarkets which must be scary healthy to some. Amazing.


Van Camp KDE 2010 - Banana Bungalows, THE place to be in San Diego :D



Then the breakfast - I've had sandwiches with peanut butter and jelly every day, certainly something crazy I'm gonna keep around. However, I won't ever even contemplate having a breakfast at a restaurant around here. I tried an American breakfast 2 years ago in San Fran, and since then I know it's not for me. Way overkill, I'd consider the average breakfast here a heavy dinner... I've even skipped several dinners as the 'lunch' I had was just too much.


Сегодня ночью,по Московскому времени, Debian-security обновил пакет python версии 2.4 и 2.5 из-за устранения в библиотеке языка Python нескольких уязвимостей, связанных с ошибками лексического разбора/cоздания XML файлов и целочисленного переполнения в модуле hashlib в Etch.
К тому же, в нестабильном Sid дистрибутива Debian пакет python версии 2.4 больше не используется. Так же от этого пакета планируется отказаться в будущем и в тестируемой ветки Squeezy.
Оригинал письма доступен по этой ссылке.
Nouveau ("нуво") — это открытый драйвер для видеокарт NVidia с поддержкой 3D-ускорения. До недавнего времени, будучи тесно связанным с DRM, полноценно работал только с ядром Linux. Однако благодаря внедрению KMS в ядро OpenSolaris портирование драйвера стало возможным, чем и займётся компания PathScale (известная по своим кластерам и высокопроизводительным компиляторам).
Основная задача — обеспечить работу CUDA (перенос вычислений на процессор видеокарты), повысив таким образом производительность.
2009 is over. Yeah, sure, trueg, we know that, it has been over for a while now! Ok, ok, I am a bit late, but still I would like to get this one out – if only for my archive. So here goes.
Virtuoso
Let's start with the major topic of 2009 (and also the beginning of 2010): The new Nepomuk database backend: Virtuoso. Everybody who used Nepomuk had the same problems: you either used the sesame2 backend which depends on Java and steals all of your memory or you were stuck with Redland which had the worst performance and missed some SPARQL features making important parts of Nepomuk  like queries unusable. So more than a year ago I had the idea to use the one GPL'ed database server out there that supported RDF in a professional manner: OpenLink's Virtuoso. It has all the features we need, has a very good performance, and scales up to dimensions we will probably never reach on ...read more...
Цель этой серии статей – познакомить читателя с принципами работы СУВ и подробно рассмотреть одну из них, а именно Git. В последнее время эта система набирает популярность, и ее важность для свободного ПО сложно переоценить.
Мы последовательно, в общих чертах, разберем характеристики систем контроля, расскажем об их архитектуре и основных особенностях рассматриваемого приложения. Кроме того, сделаем обзор ныне существующих интерфейсов для работы с Git.
Данная статья предполагает, что читатель знаком с Unix-подобными операционными системами (ОС), а также имеет базовые знания в области алгоритмики и информатики в целом.
В следующих материалах мы углубимся в структуру и философию Git, специфику этой системы и тонкости практической работы с ней. Завершит цикл статья о взаимодействии Git с другими СУВ (такими как Subversion, CVS, Mercurial и др.).
The Theodor Heuss Foundation (German site, but the Wikipedia article is probably more informative), named after Germany's first post-war president, is a foundation established to remember the political achievements of Theodor Heuss as an example for social commitment, moral courage and the dedication to fostering democracy. The foundation seeks "to bring attention to something, which has to be done and shaped in our democracy, without being finished" (Carl Friedrich v. Weizs
Сайт SourceForge.net, один из самых крупных сайтов для разработчиков открытого программного обеспечения, закрыт для пользователей из «неблагоприятных» стран. В списке находятся страны Куба, Иран, Сирия, Ливия, Судан и Северная Корея.
Кроме того, жителям этих же стран закрывают доступ к GoogleCode.
Эти запреты инициированы госорганами США, и фактически лишают разработчиков из стран "черного списка" участвовать в развитии и разработке открытого программного обеспечения.
Двойные стандарты американской политики, ранее касающиеся более материальных сфер жизни, теперь напрямую коснулись свободы программирования: бан разработчиков из «неугодных» стран противоречит самой идее создания свободного программного обеспечения.
В настоящее время все прогрессивное человечество с нетерпением ждет продолжения этой борьбы разума со здравым смыслом.
VMware ESX Server 3i Version 3.5, ESXe350-200712401-I-BG: Firmware Update (1003211)
Release Date: 1/17/08 Document Last Updated: 1/17/08 Product Versions ESX Server 3i version 3.5 Patch Classification Critical PRs Fixed 198868, 218779 Affected...
Download VMware Products | Privacy | Update Feed Preferences
Copyright © 2010 VMware, Inc. All rights reserved.

Shutdown and suspend guest menu options are missing (1002203)
This issue occurs when the virtual machine is copied from another VMware product or is created in a beta version of Fusion.   You must edit the .vmx configuration file of the virtual...
Download VMware Products | Privacy | Update Feed Preferences
Copyright © 2010 VMware, Inc. All rights reserved.

Вышел в свет второй релиз виртуальной машины для динамических языков программирования - Parrot, под кодовым именем "Inevitable".
Из множества улучшений стоить особо отметить:
поддержку платформ PPC, PPC64 и ARM для Linux
повышение аккуратности сборщика мусора
улучшение проверки зависимостей
миграцию служебных утилит и тестов с Perl5 на PIR
облегчение сборки пакетов под свободные ОС
Скорее всего, начиная с этой версии, Parrot будет включён в состав основных дистрибутивов GNU/Linux.
Anyone living in NYC up for putting together KDE SC 4.4 release shenanigans? It would be around Feb 9th, probably a day or two after, I suppose.
Available from
http://poppler.freedesktop.org/poppler-0.13.0.tar.gz

WARNING: This is a unstable release, it is actually 0.14 Alpha release, it should work like any release from the 0.12 branch, but do not blame us if it turns your printer into a broom.

Changes against the 0.12 branch:
core:
* Improvements to Annotation rendering. Bug #23108
* Do not give an error when opening files without pages. Bug #24720
* Try to read streams without Length
* Do not crop the transformation matrix at an arbitrary value. Bug #25763
* Make poppler (optionally) relocatable on Windows
* Use a small object cache in GfxResources to cache GState objects
* Reduce the number of redundant pattern creations in the Cairo outputdev
* Use colToDbl() to avoid rounding error in the Cairo output device
* Fix problems with mask handling in the Cairo output device. Bug #8474
* Use a better scale down implementation in the Cairo output device
* Various optimizations to the Splash output device
* Add ...read more...
As usual the Barcelona KDE crew is organizing a KDE release party, coincidentaly that weekend i will be in Barcelona since it's my mother's birthday (hi mum!) so i'll also be attending. See you there!
Официально открылся ещё один специализированный сайт, посвящённый на этот раз линуксу и звуку. На сайте работает активная новостная лента, заполняется иллюстрированный каталог приложений, открыт форум, готовятся публикации.
Тематически проект охватывает не только создание музыки, но и прослушивание звуковых файлов в диковинных форматах, визуализацию звука, организацию сетевого радиовещания и прочие волнующие умы человечества вопросы.
Проект создан на технологической базе linuxgraphics.ru, в дальнейшем планируется реализовать прозрачную авторизацию на этих сайтах и единый дизайн.
UbuntuOne, облачное хранилище от Canonical, в процессе портирования на платформу Windows. Множество пользователей воздерживаются от использования этим хранилищем из-за отсутствия кроссплатформенной синхронизации, поэтому команда UbuntuOne будет усердно трудиться на PyCon 2010.
UbuntuOne установлен по умолчанию в Ubuntu, и пользователи могут закачивать на сервера 2ГБ файлов и документов, также пользователи могут "улучшить" их аккаунт до 50ГБ за $10 в месяц.
Конечно, многие будут насмехаться над ещё-одним-облачным-хранилищем для Windows, ведь им и так нет числа: Dropbox, LiveMesh и т.д. Но тем не менее портирование небесполезно: оно позволит пользователям, использующим как Windows, так и Ubuntu, и пользователям Windows получать доступ, закачивать и синхронизировать файлы. Да и рост потенциального количества подписчиков навредить не может.
Пользователи будут более склонны платить $120 в год за суперпакет с осознанием, что смогут получить доступ к файлам с любой машины.
Теодор Тсо (Theodore "Ted" Ts'o), который был техническим директором организации Linux Foundation чуть больше года, перешел в компанию Google для внедрения файловой системы ext4 в ИТ-инфраструктуру интернет-гиганта...
Одно из исследовательских подразделений компании Microsoft, Microsoft Research, выпустило Linux-версию интегрированной среды разработки для создания и проверки спецификаций языка TLA (Temporal Logic of Actions). Спецификации базируются на элементах темпоральной логики.
DNS and Routing information is blank in the Virtual Infrastructure Client (1001421)
You are experiencing these issues: · DNS and Routing information on the Configuration tab in the VMware Infrastructure (VI) Client is blank. · Logs or the JIT...
Download VMware Products | Privacy | Update Feed Preferences
Copyright © 2010 VMware, Inc. All rights reserved.

This scattered series of posts has been about the RDF support I'm working on for KOffice. The ODF document format lets you store RDF/XML data inside the document file, which in turn lets both a human reader and a computer know about things that comprise an office document. You can refer to a person, place, or time and have the computer know what you are saying without having to resort to heuristics.

Having RDF support in document formats means you can send somebody a single file containing exact information about real world events. The RDF can contain details which can be pulled up in the formatting of the text that you see. For example, for a given contact you might know his phone number, home page, normal business location, email address etc. You might only want to see a small fraction of this information at one place in a document, but perhaps for a header you want to know the postal address too. Stylesheets are what I'm working on right now to let that happen.

At the start ...read more...
"Carla Schroder wrote an editorial piece this week on Linux Today entitled Editor's Note: What is User-friendly, Really?. "In it, Carla claims to be "90% satisfied" with KDE3 and "60% satisfied" with KDE SC 4.3. Why? "KDE 4 sacrifices customizability and efficiency for glitz.
Now everyone is gone, I'm the lone wolf here in San Diego. Still working on a couple of loose ends, including the final article (which is next on my todo, after I've done this blog and done some stuff for Qualcomm as we promised during our meeting).

I knew the esp the first to articles were long and booooring - al talks, little fun. This time I'll do better, I promise.

You can expect an epic tale of hackers risking their lifes to get to the university while the streets were flooded, only to arrive in a place threatened by two dragons and a few too-cute babies. And more flooding. If it wasn't for the good care of Jeff we'd have been without beer, snacks and wifi...

So expect an article tomorrow around this time on the dot.

Meanwhile I'm uploading my final pics to Picasa: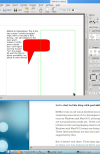 Inge Wallin recently blogged about the portability of KOffice — spurred on, no doubt, by the success of the port to the Nokia n900 and to Haiku. So he listed GNU/Linux, Mac OSX, Windows, FreeBSD (thanks, Inge, for checking), Haiku. That list is missing (Open)Solaris though, which as a UNIX flavor. ought to be a pretty simple target.
Of course, Solaris has been a primary target for OpenOffice for ages, so KOffice is a little late to the game on this particular platform. But I guess that's my fault, since I'm one of the packagers for KDE4 on Solaris, and I hadn't gotten around to it yet. So this weekend I spent a little under two hours hammering together a specfile (RPM-style) for koffice and getting the whole darn thing to build. Screenshot of KWord in action as proof. I tried KPresenter as well, but that crashed on changing the list style, so I didn't think that was a ...read more...
I haven't written a proper tech article since before I (re-)started this blog, so I thought it was high time. Besides, I've been wanting to write this post ever since I read some articles on Google's Chrome OS, around the time right after my old blog vaporized. So there's a couple of buzzwords to hopefully sucker you into clicking the 'more' button and actually reading the article – It's about Google's upcoming Chrome OS and it's implications for the web, the desktop and the browser, as well as why desktop evolution can take an alternative path, exemplified by KDE's budding Project Silk movement.

I'd really like to link to some of the posts I read on Chrome OS as they were really interesting, but I read them around half a year ago and I sadly couldn't find them anymore. Anyway I'm going to start by doing a brief exploration of what Google likely wants to achieve with Chrome OS. Most of you probably already have an idea of what Chrome OS will be like:
So if you worked with some version control systems for a bit, you've probably heard of a concept called branches. It is quite a simple concept: you can perform several development processes in parallel without them interfering with each other. Most projects use branches for experimental features that could set hell loose and for backporting bugfixes to older releases. Subversion and CVS people usually dislike branches, because they involve lots of uninteresting and painful work that they don't want to do. That is easily explained by the way branches are implemented there.
As you might know, branches in SVN are implemented in a very interesting fashion. They are not, in fact, implemented at all. SVN branch is just a folder, which is created when a branch is started. If you want to merge it back, you need to remember the revision number, when you created the branch, and use that magical number in a complex "svn merge" command. But still, SVN project history remains a straight line.
What's wrong with this way of interpreting the branch concept? ...read more...
Well folks, Camp KDE is all wrapped up. Hopefully Jeff finds time to upload some videos real-soon-now (TM) for those of you that could not make it to the talks.

Anyway, just wanted to mention a few things that I thought were great and things that could have been better. It's sort of important for me to pay attention to this, since I kept telling people I'd try to host Camp KDE next year in Toronto.

So, the awesome things: Jeff did a great job, considering he almost singlehandedly put this thing together. Jeff is my hero. The training was the highlight of the week for me, and I'm so happy that he arranged that for us. The group that was there brought a positive attitude to the whole event (should I expect anything less from the KDE community, honestly?), even though the weather sucked. I got to pick a few people's brains and feel a little more comfortable with C++ as a result of the week. Whee!

Things that I'd like to improve for ...read more...
it's hard to believe it's over already…
Thursday evening, everyone who was left had a proper dinner together in an actual restaurant. :) It took them a while to make a table long enough for us. Oh, and wade was there – I forgot to mention he made a surprise appearance wednesday evening. :)
Friday most people were gone – but me, jos and frank were still around. We discussed kde and the cloud and things over a delicious lunch (there's a little place called.. Rick's? Just one block from the hostel) and (eventually) made our way downtown for some shopping. :) i didn't really mean to buy anything, but I found a few nice things that were on sale.
That evening we ate at Rick's again, and james joined us, and we ran into little william and his family :) jos and frank had fun learning to eat crab legs; I'm sure there are photos somewhere.
Back at the hostel the power was back on downstairs, but off again upstairs. We talked to ...read more...
After Nokia purchsed Trolltech last year, doubts arose about how Nokia would handle the dual licensing model of Qt, the advanced cross-platform toolkit which lies at the base of the KDE Free software desktop.
I am pleased to announce my latest mentee, Alberto Villa. Alberto has been a dedicated contributor with the FreeBSD KDE team, and it was finally time to punish him with a ports commit bit.
Martin Wilke will be Alberto's co-mentor in this little adventure!
Congratulations Alberto!
Carla Schroder wrote an editorial piece this week on Linux Today (a website I enjoy and frequent daily via their RSS feeds) entitled Editor's Note: What is User-friendly, Really?.

In it, Carla claims to be "90% satisfied" with KDE3 and "60% satisfied" with KDE SC 4.3. Why? "KDE 4 sacrifices customizability and efficiency for glitz. [...] There is a trend to dumb Linux down in a fruitless attempt to appeal to Jane and Joe Sixpack. Which is wasted effort, because in doing so computer-savvy users are being ignored and frustrated, and Jane and Joe Sixpack don't care anyway."

What's interesting about this for me is that Gwenview's redesign wasn't to appeal to Jane and Joe Sixpack. It was to take a powerful app with a rather clumsy UI and turn it into a powerful app with a slick UI. Now, I don't know about you, but I like tools that fit my hand when I use them; using tools that fit the tentacles of an octopus might be interesting ...read more...
Пилим squid и sams - примеры конфигов с объяснениями
Ссылки